Check this out. Here's a map of something that didn't happen. Howard University proposed extending Vermont Ave. from Florida Ave. to Georgia Ave. back in 1919. This is right near where the 9:30 Club sits (this is a great post about three shows there).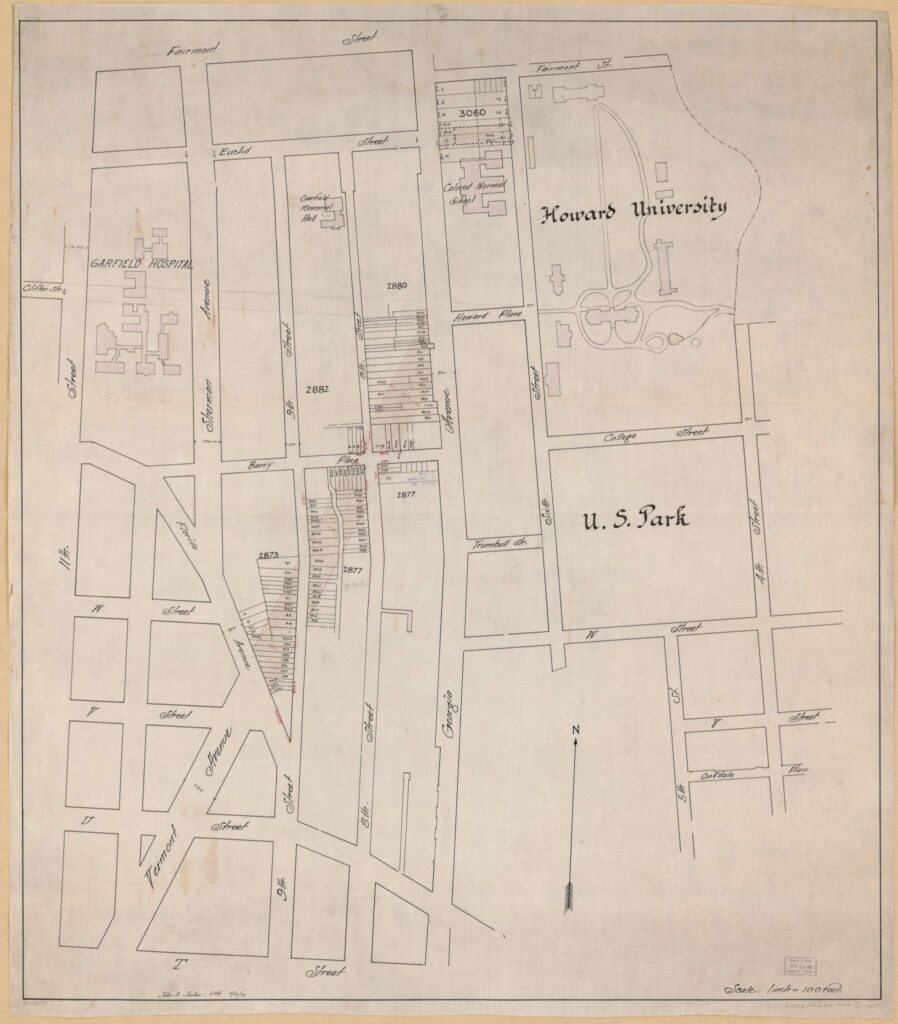 Source: Library of Congress
This was something desired by the university's trustees, but ultimately the proposal denied by the Commissioners of the District of Columbia in 1922. Here is another map of the extension accompanied by the letter of rejection from Cuno Randolph, the president of the Board of Commissioners.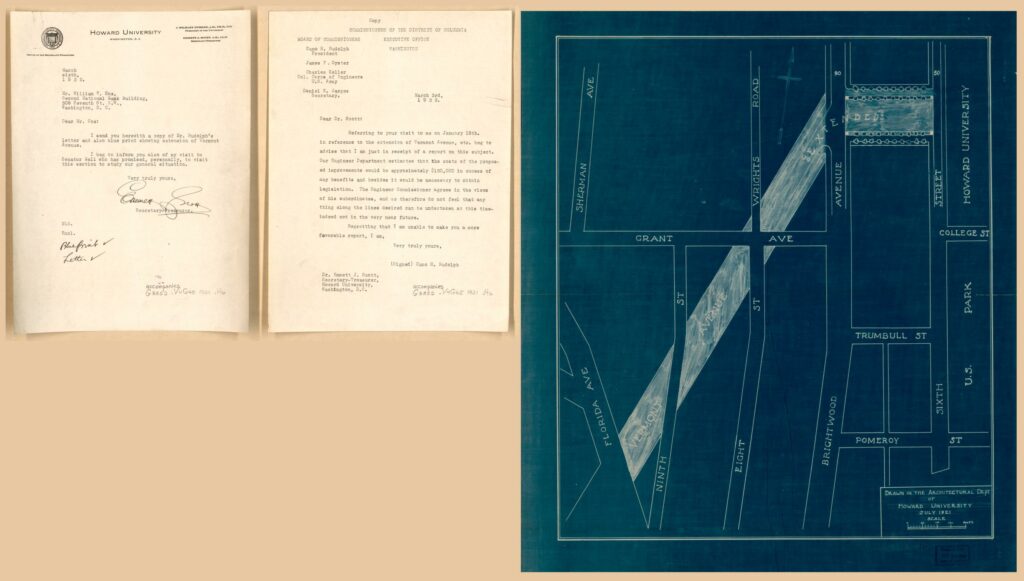 Source: Library of Congress
Here's that same intersection today on Google Maps.