Earlier this week, Ghosts of DC received a generous invite to tour the 9:30 Club. To some GoDCers, it might come as a shock that we haven't yet written about this hub of the local music scene. It wasn't the lack of content or stories, but the overwhelming volume of music history that made it impossible to choose one.
The legendary establishment doesn't deserve just one post, and this post likely won't do it justice. So, hopefully, this will be the first of a number of 9:30 Club posts.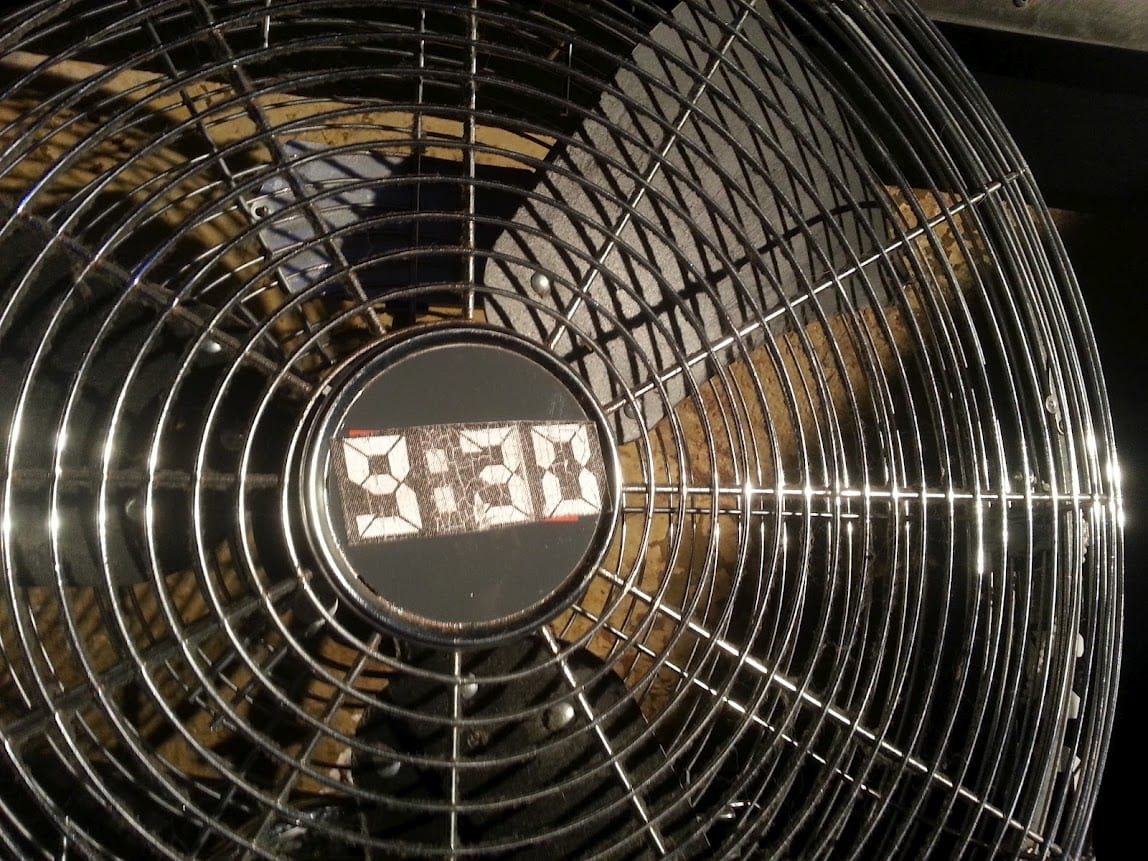 If the walls of the 9:30 Club could talk, you would likely be entranced for hours with stories of Rage Against the Machine, Bob Dylan, Chuck Brown, The Smashing Pumpkins, Fugazi, Radiohead, R.E.M., Radiohead and the legendary James Brown.
Upon entering the club — by the way, it looks dramatically different during the day, empty of concertgoers — I was greeted by Lisa White, the club's music booker and, given the wonderful tour I was given, resident historian of the club. Soft-spoken, with a sprinkle of aptly timed F-bombs peppered throughout her stories, she recounted dozens of memories from her 21 years working there, plus a few more from her days attending shows in the early 80s.
The Godfather of Soul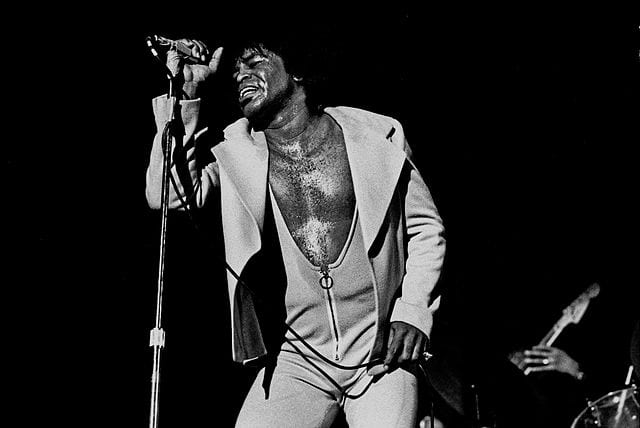 One of the more entertaining stories Lisa shared was about James Brown. The "Godfather of Soul" had played to sellout crowds at the venue, including a number of occasions during the building's former life as WUST Radio Music Hall. The hardest working man in show business brought his hot pants, gravity-defying dance moves and trademark hairdo.
Speaking of that hairdo, it didn't make itself. It took hours of painstaking hair engineering to create that unnatural helmet of hair. Plenty of chemicals, hair straightening techniques and, most importantly, a professional-grade hooded hair dryer.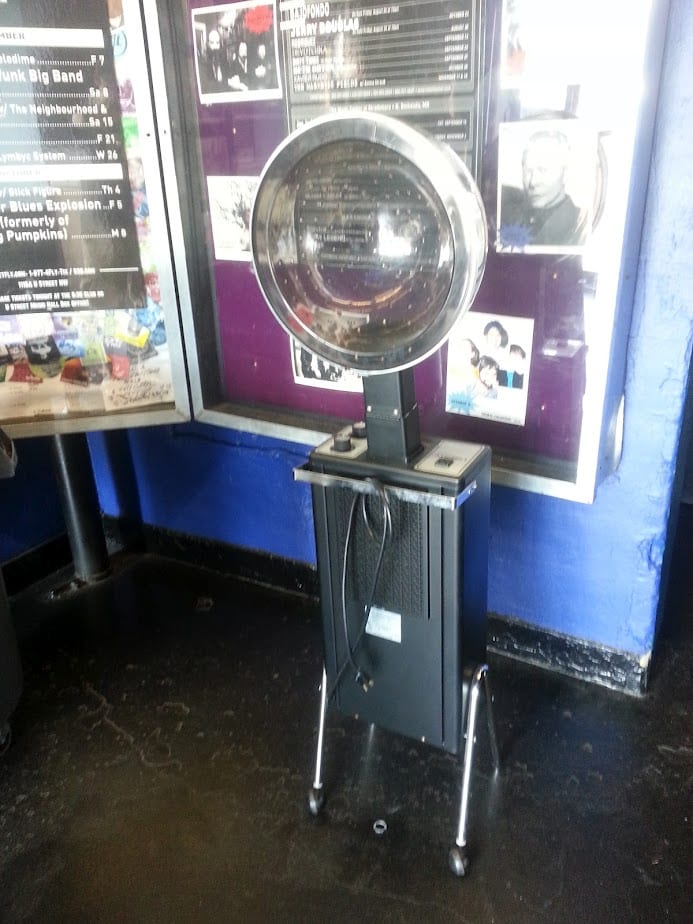 Each time Brown showed up to perform somewhere, he required a hair dryer as part of his contract and each time, 9:30 Club rented one to satisfy this requirement. Well, after two times, they decided it would be cheaper to just buy one for the venue.
Talk about a ghost from 9:30's past. Lisa generously obliged my curiosity and had the dryer displayed in the venue's entrance. In front of me stood a direct link to James Brown's perfectly coiffed hairdo. Fascinating. I can mark this as yet another thing that I never thought this blog would lead to.
The best part? You too can see the Godfather of Soul's hooded hair dryer and under no circumstances should you pass up the opportunity to see this bizarre piece of D.C. music history.
Lisa informed me that this Friday, the hair dryer will be making a special and prominent guest appearance on stage with Fatback. The local DJ group will be spinning up some thumping beats and soul-funkin' bass to celebrate (or mourn) the end of summer. The event is appropriately named Hot Pants, in honor of the late James Brown … hence, the creative connection with the historic prop.
WaPo's Going Out Gurus even featured it, so we can be sure the floor will be packed with people breaking it down (BTW, Ghosts of DC sucks breaking it down). Go down to the 9:30 Club yourself to see it in person. I'm told there will be a special surprise to incorporate it into the show.
And now for a little documented proof, courtesy of The Smoking Gun. Check out a copy of James Brown's contract rider, mentioning the hair dryer (among other, slightly diva, requests).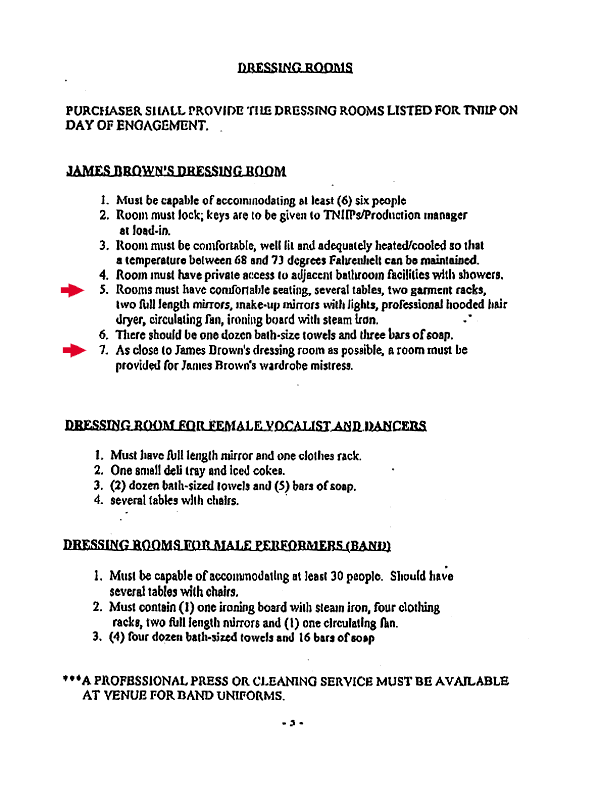 I was going to add a few more 9:30 Club stories in here, but I'd never get this post published, so I'm going to save a few of Lisa's stories of punks, skinheads, stabbings, shootings, raves and Marion Barry for future posts. Thanks for a treasure trove of content Lisa!
Before I wrap this up, I'd like to emphasize to some of the newer D.C. residents that 9:30 is not referring to the time (though it would appear that way). The origin of the name traces its history back to the original location at 930 F St. NW — ironically, now a J. Crew. When you shop at J. Crew, know that some serious D.C. music history took place on the spot where you're buying your chinos.
You may read on the Interwebs that the club originally opened at 9:30 pm, but Lisa confirmed that this is just an urban myth. The digital-looking 9:30 logo dates back to the beginning of the club in 1980, when digital clocks were growing from tech novelty to mainstream adoption.