Above is an image of Blodgett's Hotel. One might infer that a building named Blodgett's Hotel would in fact be a hotel, but that would be an incorrect assumption.
The building was around from 1793 to 1836 taking its name from Samuel Blodgett who was a wealthy merchant involved in East India commerce. The building above was his brainchild, part of a plan to raise money for public buildings in D.C. through a lottery. First prize in the lottery was this building which was valued at $50,000. Ultimately, the plan fell apart and Mr. Blodgett ended up losing everything, finding himself in debtor's prison.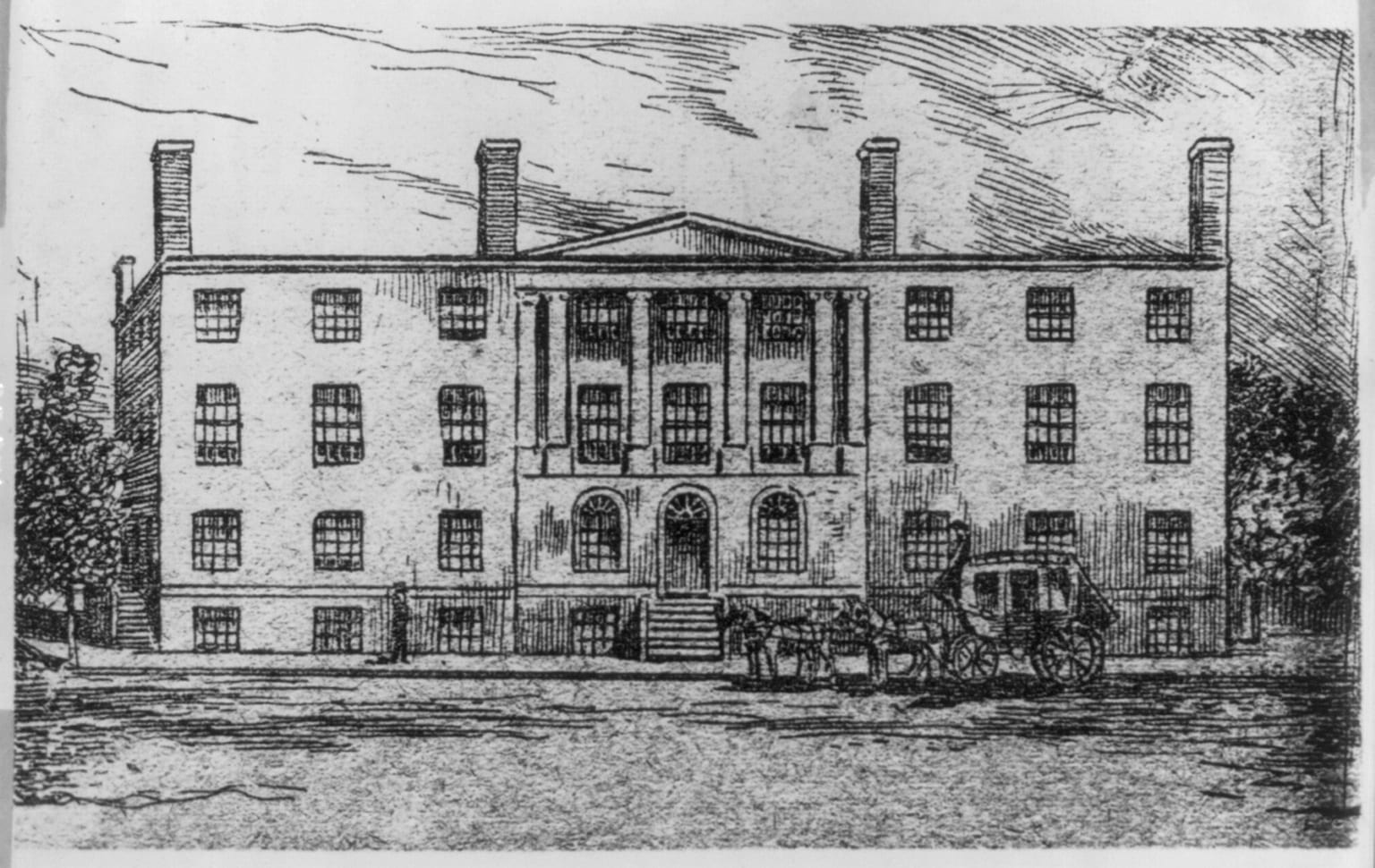 In 1800 the United States Theater moved into the building and became the first theater company in the city. A decade later, the U.S. Post Office and Patent Office began to occupy the building. It also served as the temporary site for Congress when the British burned the city in 1814.
Sadly, a fire destroyed the building in 1836. It stood on the same site as the U.S. Post Office, which would eventually become Hotel Monaco.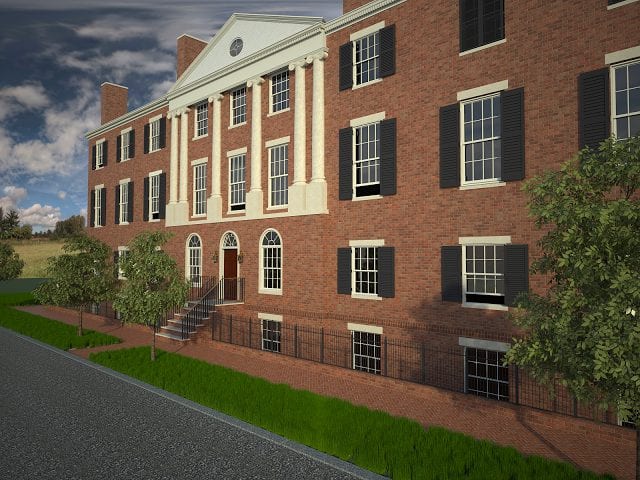 Source: Virtual Architecture Archaeology
Oh, by the way, as we were doing a little research on this, we came across an awesome site called Virtual Architecture Archaeology, done by Stephen Hansen, a local architectural historian and principal at DC Historic Designs, LLC. They do some really cool work. And, you really need to check that site out.