You have to admit, it seems little odd that we have a neighborhood named Trinidad. At the same time, it's fascinating, because there has to be an interesting story behind it. Also, let's not forget, that this happens to be the neighborhood in which our patron saint used to live, Officer Sprinkle.
Trinidad is built on land once owned by James Barry. He was a 19th century land speculator and doctor, who had once lived on the Caribbean island of Trinidad. The property owned by Barry was bordered by the Columbia School for the Deaf (Gallaudet University), Boundary Road to the south, and Mount Olivet Cemetery.
The land made its way into the hands of the noted Corcoran family to serve as their country estate, known as Trinidad Farm. On July 7th, 1875, the deed for Mr. William W. Corcoran allowed for the establishment of a university in Washington where "the youth of the country may enjoy the most enlarged advantages of a liberal education through coming time." The institution would be known as Columbian University (i.e., now George Washington University).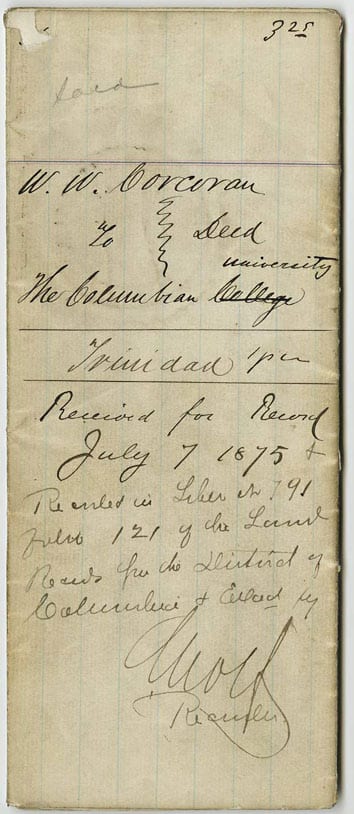 Corcoran deeded the land encompassing Trinidad Farms to Columbian University, in addition to $100,000, to be known as the "Corcoran endowment fund." The land was to be sold by the trustees of the new university, with the proceeds going to support the school.
On March 18th, 1885, the trustees of the university agreed to sell the land to the Washington Brick Machine Company for the sum of $85,000. A total down payment was made of $13,000 and $72,000 was listed in promissory notes to be paid over time.
The Washington Brick Machine Company didn't need to entire parcel of land they had acquired, so the sold off the western half in lots, which became the first development in Trinidad, and the bulks of these homes still stand today.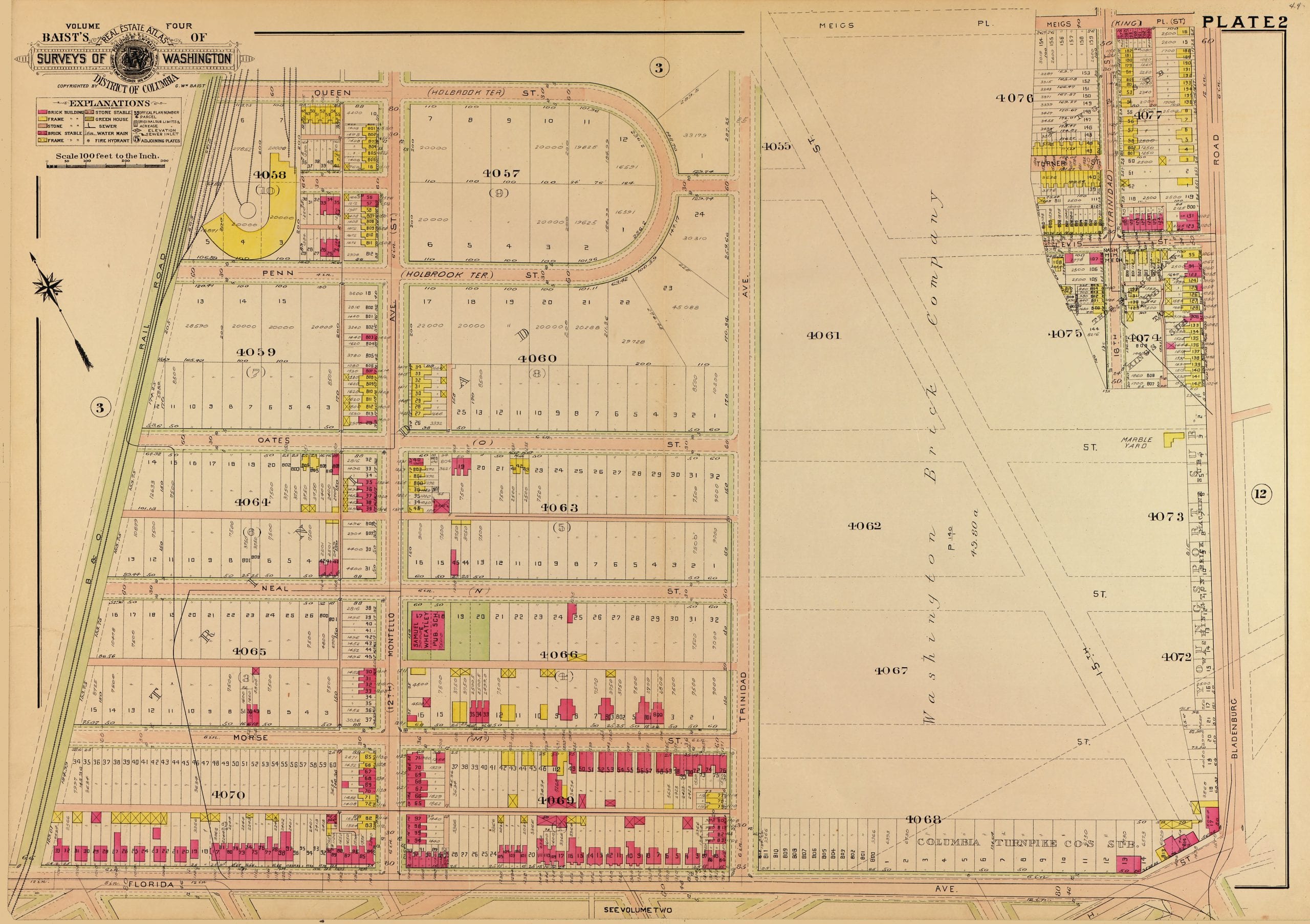 Oh, Barry also owned the land across the Anacostia River that would become Barry Farms.
Here's an awesome photo we found on Flickr from user Trinidad DC.