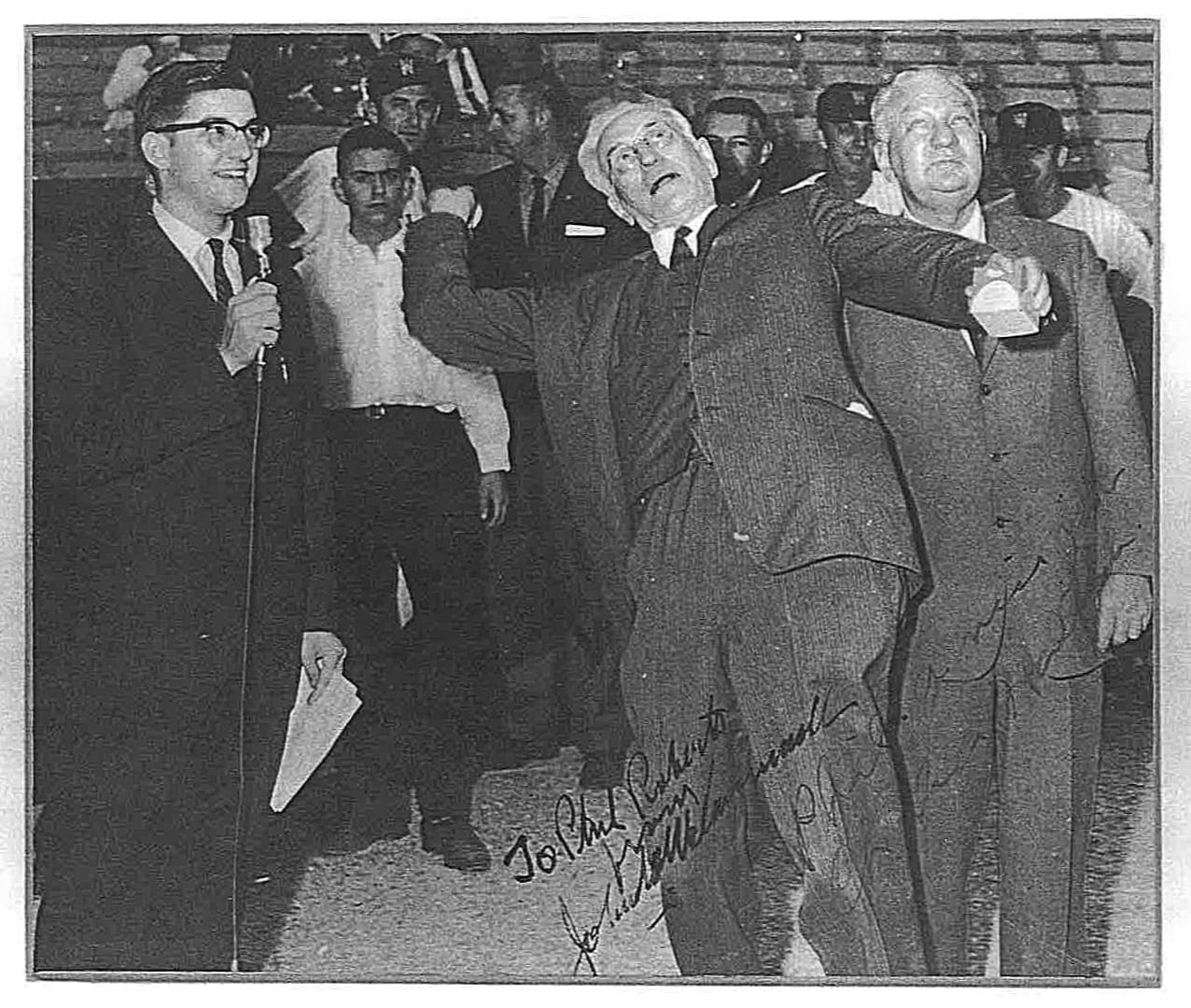 Every once in a while, I get an email from someone who has an amazing attachment to the historic fabric of Washington. Not too long ago, I received one of those emails from Phil Hochberg. Above is the photo he sent from his time with the Washington Senators.
Phil was once the voice of the Washington Senators, and more recently, the voice of the Terps. In addition to being the voice of local sports, he grew up in the area, off of Nebraska Ave. in Chevy Chase.
Some little known interesting facts about Phil … he went to Syracuse University with the likes of Marv Albert and Ted Koppel.