If you drive to work downtown and live somewhere up in Northwest D.C., you might be one of the thousands of people who drive down the Rock Creek and Potomac Parkway (the formal name), one of the most pleasant (and fastest) commutes in the city.
The zippy commute can be attributed to the one-way rules in place during both morning and evening rush hours, though the latter gets a little nasty with the choke point going into the tunnel past the Duke Ellington Bridge.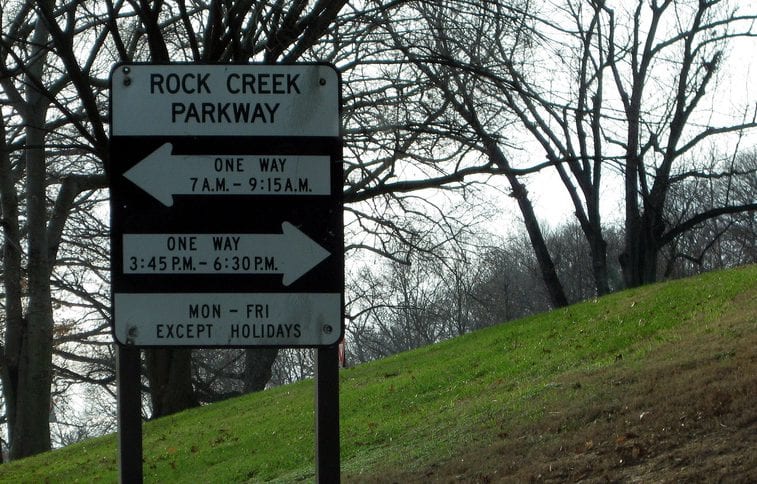 Have you ever wondered when those rules were put in place? We did. So, we dug around the archives to see what we could find.
Below is the earliest reference we could uncover in the Washington Post, from February 13th, 1938.
Beginning tomorrow, the Rock Creek and Potomac Parkway will be placed on a one-way rush-hour basis between Lincoln Memorial and Calvert street bridge. Extension of the single-direct zone was necessitated by construction in replacing a bridge below the Shoreham Hotel.

From 8 a.m. to 9 a. m. only southbound traffic will be permitted between the two points mentioned, and from 4 p. m. to 5 p. m. only northbound traffic.
Happy Valentine's Day 1938. Enjoy your faster commute.
In July 1939, the one-way rules were extended to 7:30 a.m. to 9:15 a.m. going southbound and 3:30 p.m. to 5:30 p.m. heading northbound. These summer hours were necessitated by the earlier opening and closing hours of the government during the hotter, summer months.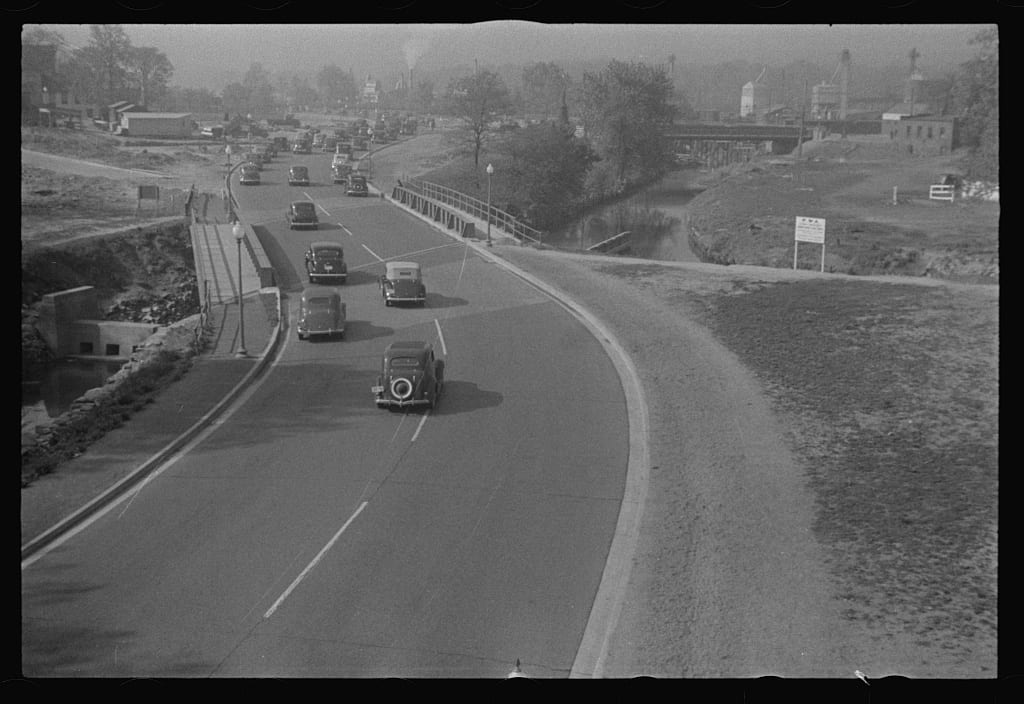 Another interesting thing to note … according to an old article in the Washington Post, it takes nine policemen to change the parkway from two-way to one-way during each rush hour. And, while this is underway, 25 more policemen block off intersections leading onto the Parkway.
Now, since this article was from 1975, I suspect (or hope) that it's a little more efficient today.