This is a fascinating series of photos taken by Carl Mydans in September 1935. He was a photographer who worked for both Life Magazine and the Farm Security Administration. This is a series of photos we dug up at the Library of Congress.
He devoted himself to photography while he was a student at Boston University, having abandoned alternative career aspirations to become a photojournalist. In 1935 he went to Washington to join a group of photographers to document conditions of American rural workers. Below are the some of the images he took while wandering the streets of Georgetown, then a much less posh neighborhood with some serious pockets of poverty. And of course, don't forget that the country was in the depths of the Great Depression.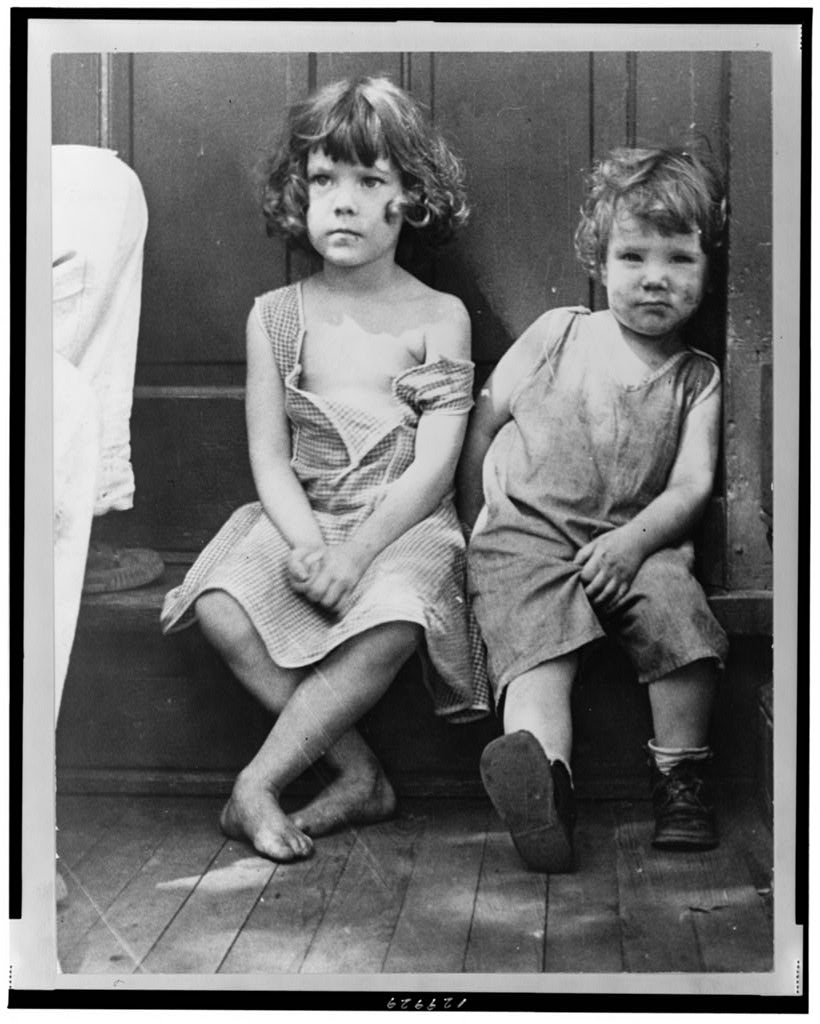 These images show a very different side of Georgetown from what we're used to today.
Despite being labeled poor, these children certainly look happy and joyous … and aren't glued to their iPhones.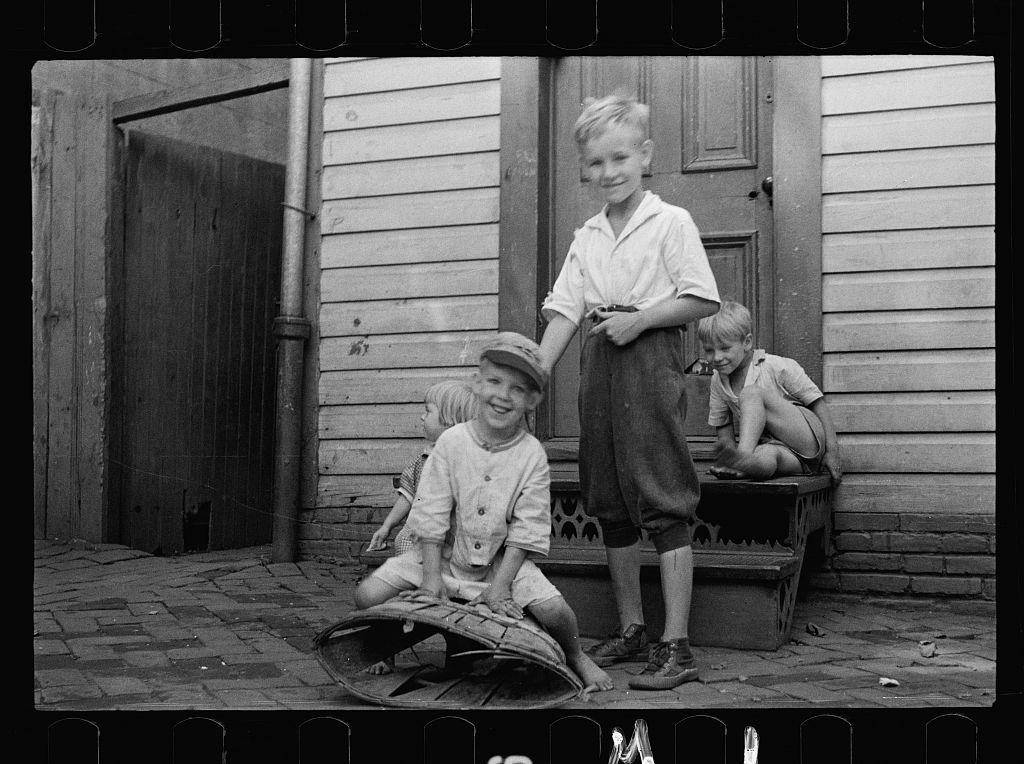 All you need is your buddies and a broken fruit basket to play with.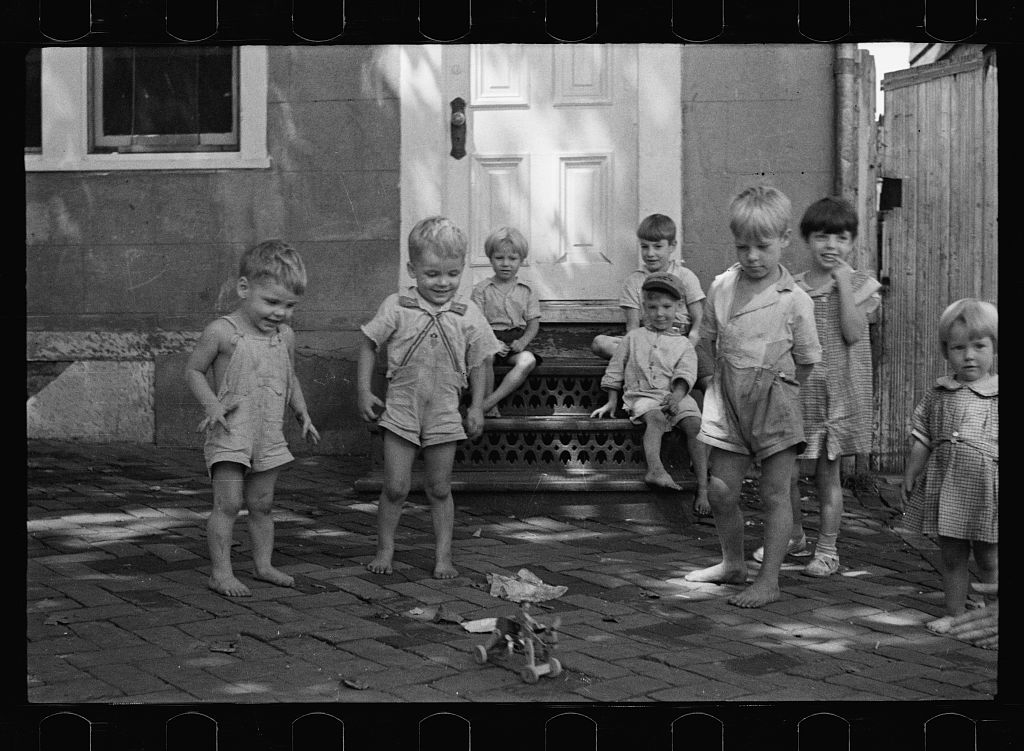 This little group seems thrilled with a little wooden toy.
Also, take a look at these great cars parked on the side of the street. Maybe this is O Street?
Check out the box of toilet paper from the Scott Paper Company.
The hallway above is looking a bit rough for sure. The label and commentary on the photo seems a bit unnecessary though, "seldom to these people have even the desire to clear up rubbish."