Back from lunch? Check this cool photo out from World War II.
This is a great photo of some schoolboys going door to door on what appears to be Ingleside Terrace in Mount Pleasant in May 1942. What do you think? Check out the Google Street View below.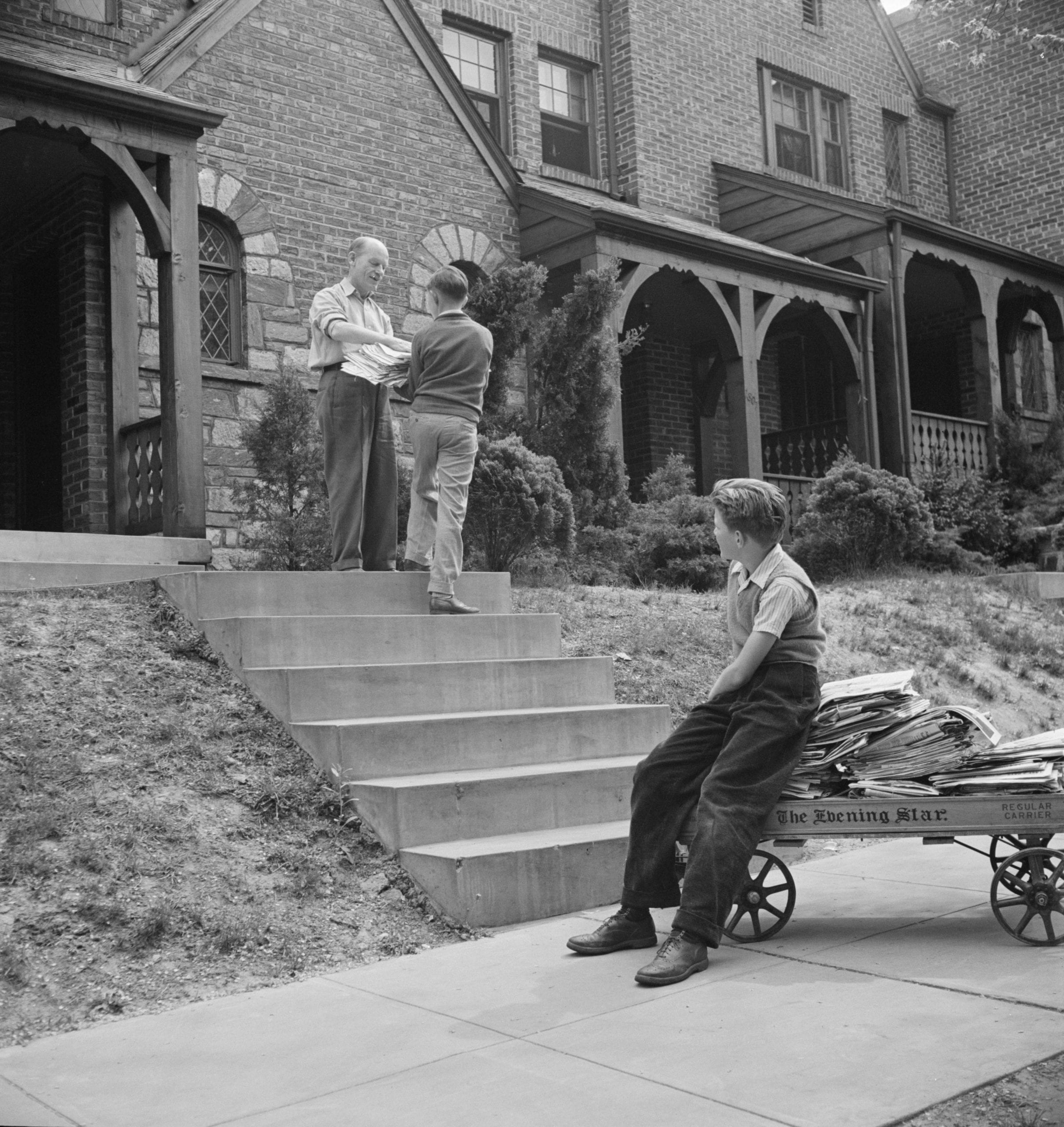 It looks like the home in the middle is 1807 Ingleside Terrace.