This cool old advertisement from 1904 shows some homes at 11th and D St. NE for sale. It looks like each building sold for $5,200 and could get rent of about $540 per year!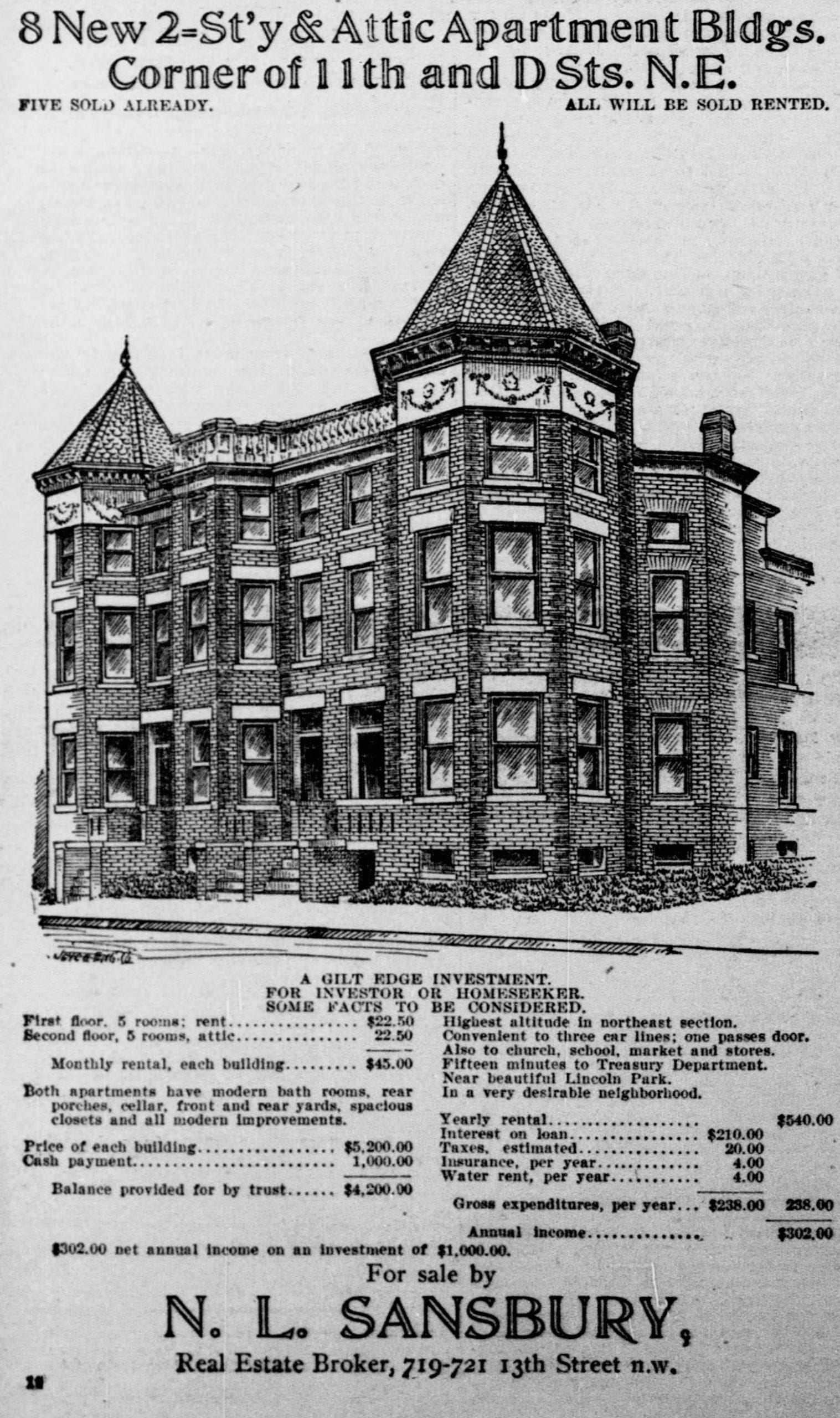 Source: Library of Congress
And this is what the same homes look like today using Google Street View. Pretty cool.