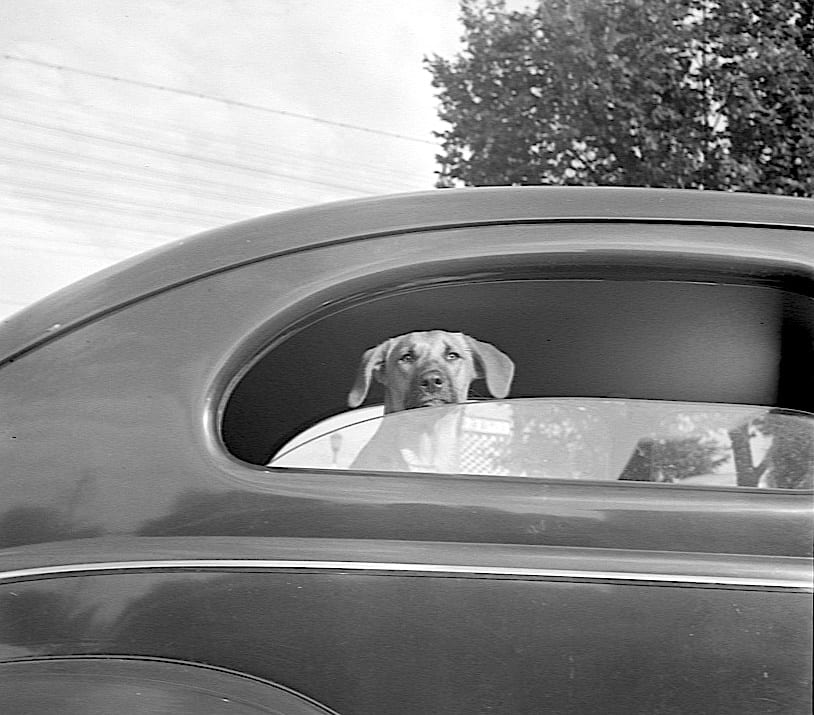 I saw this photo and I had to share it. This is a photo from June 21st, 1942. We were in the early days of World War II and in the middle of rationing. This poor pup was...
Between 1936 and 1943 the Work Projects Administration (WPA), about 2,000 posters were designed to promote the arts, community activities, and used for education. The Library of Congress has digitized 907 of these posters. The one...
Now this is an interesting old film we found on YouTube. It's a bit long, but if you're from Alexandria, you'll find it entertaining and recognize quite a few of the old buildings. What do you...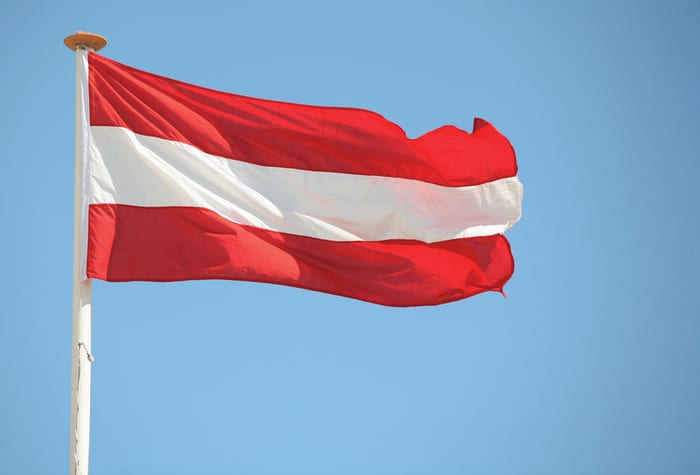 On this date, 50 years ago, The Washington Post printed a story about the government of Austria owing the District back taxes on their embassy for lack of payment during World War II. The building in question...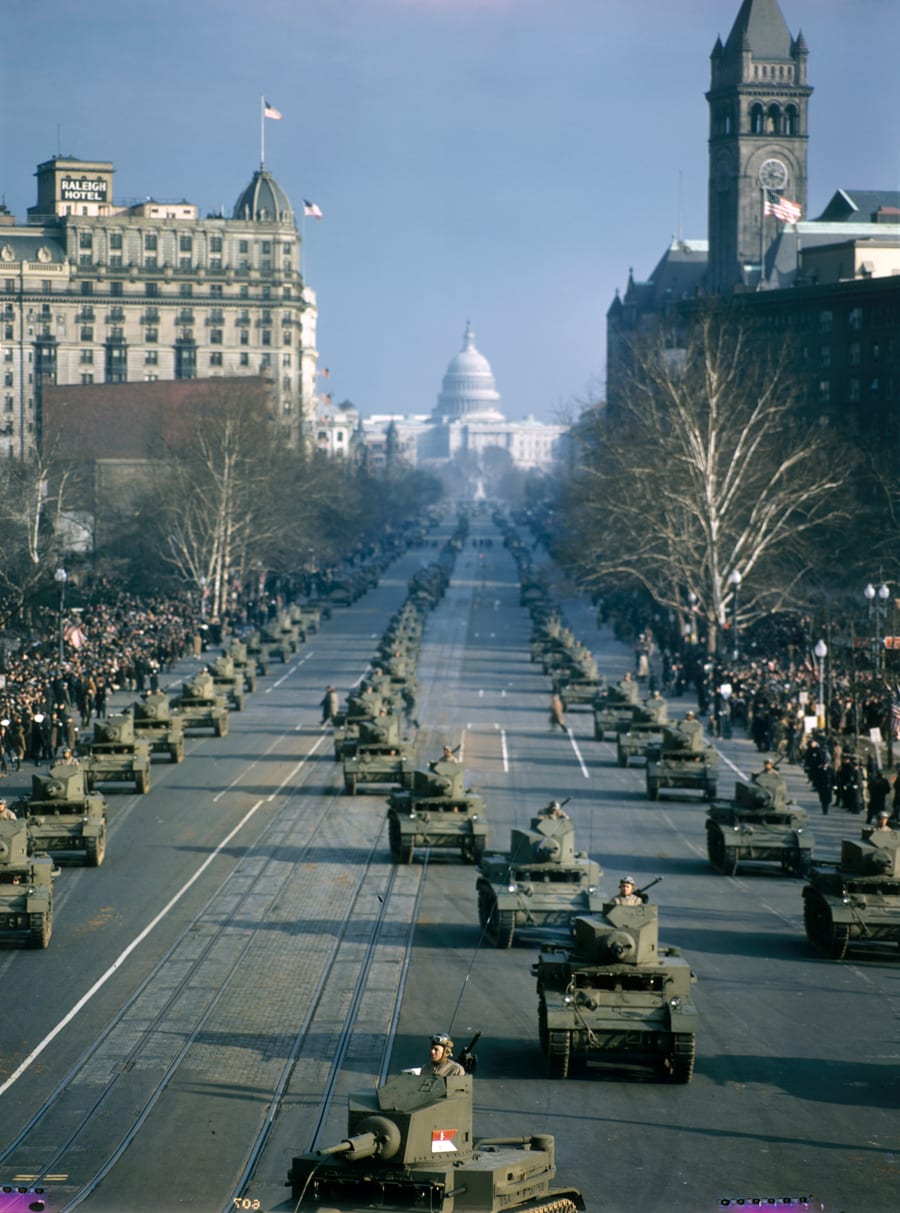 This is definitely (hopefully) something you would not see today. It's a large parade of tanks heading from the Capitol Building towards the White House. Source: National Geographic The caption claims it's 1947, but the discussion...
Americans love France, but we hate the French. Okay, maybe hate is a strong word, but we do have a very bizarre relationship with France. It's kind of unfair, given that they pretty much legitimized the...
Back from lunch? Check this cool photo out from World War II. This is a great photo of some schoolboys going door to door on what appears to be Ingleside Terrace in Mount Pleasant in May...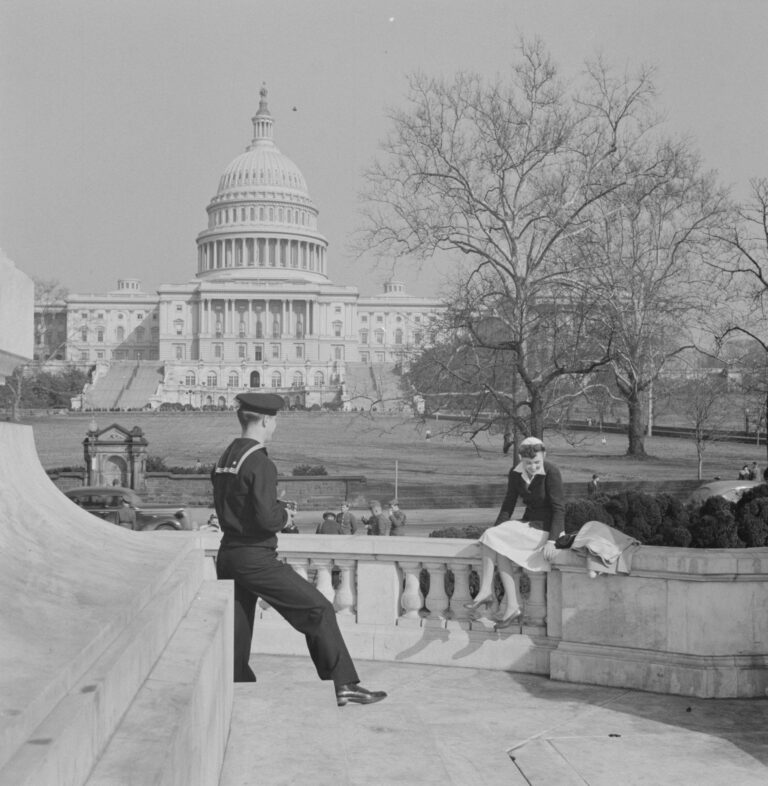 I wonder what happened to this couple. It's possible that this photo was staged for the war effort. Also, take a look at the soldiers milling about in the background. This photo reminds me of this...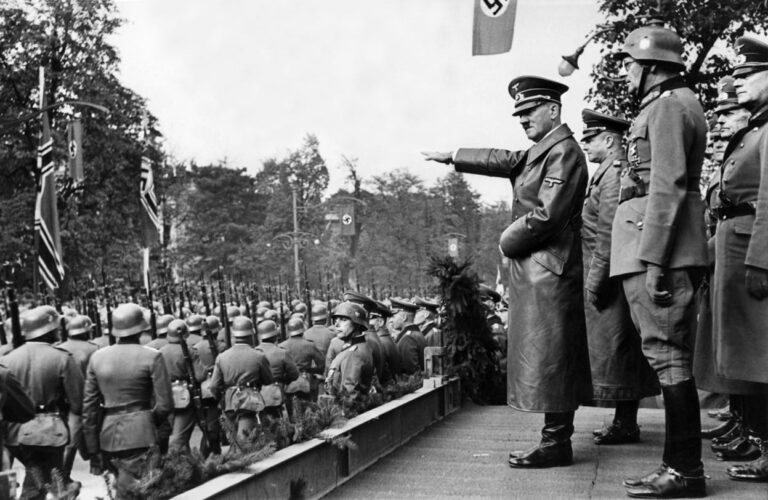 An athletic-themed statue outside of the State Department is marked with few words — but it has an interesting history. Discobolus is a bronze copy of a fifth century B.C. Greek sculpture by Myron. You'll see similar...
We're sharing a ton of great old photos this week and this is a great moment, frozen in time from 1943. It's a shot of a soldier, sitting near a woman posing for a photograph. If...