Below is a photograph of five newspaper boys in front of the Capitol Building. It's always great to see these photos accompanied with the names of those in the picture. We'll see what we can dig up on these young boys.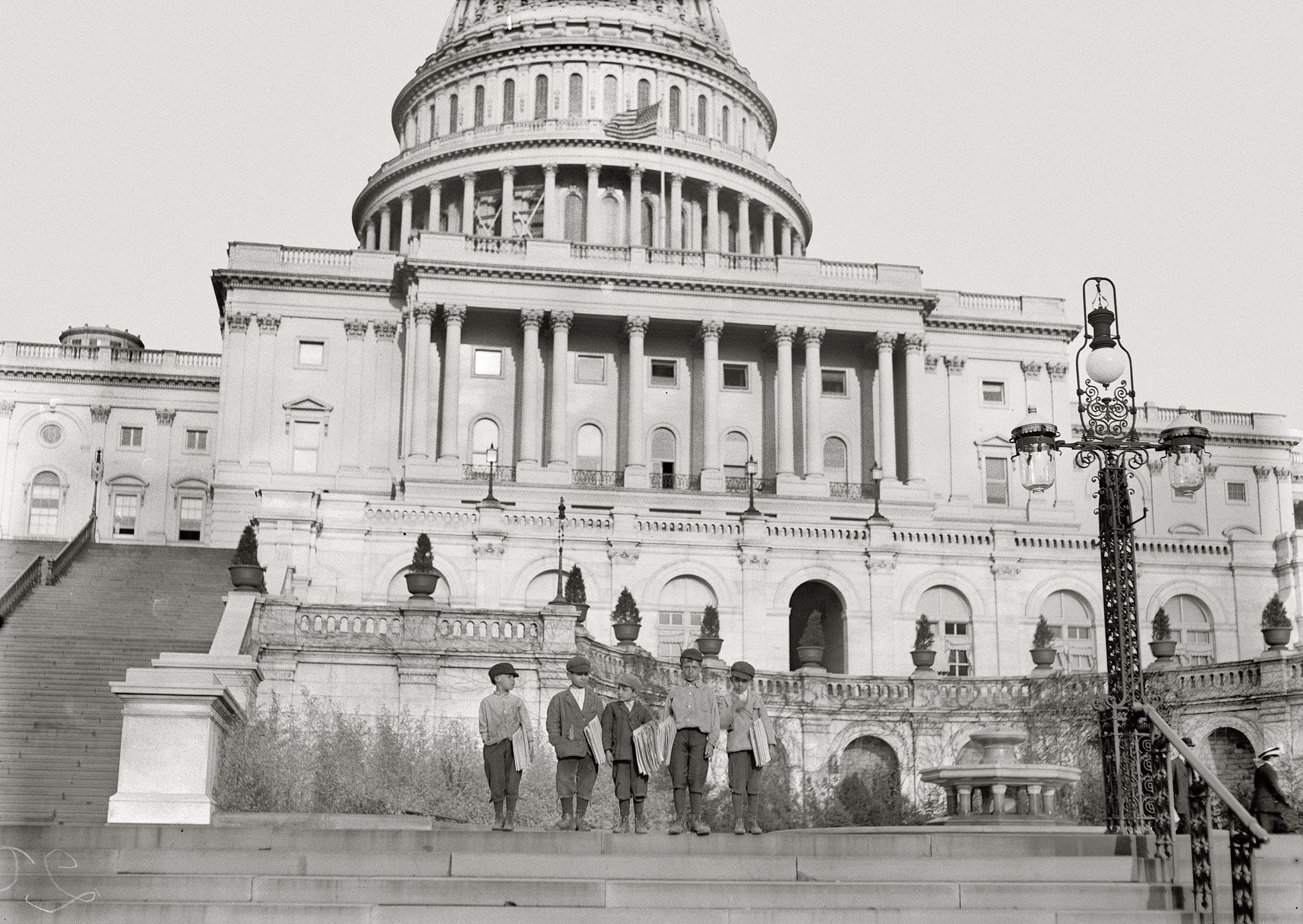 All the boys in the photo were first generation Americans, having parents that immigrated at the end of the 19th or early 20th centuries.
Sadly, Tony Passaro leaves no trace in any of the records we searched … a true "ghost of DC."
The only Dan Mercurio that came up in our search was in 1930, living at 1114  11th St. NE, with his wife Eleanor. They had been married just over a year and Dan was a self-employed painter.
Joseph Tucci lived with his father Fucci Aurbana and his wife Carmello (it's unclear why they had different last names … adopted?). After this, he disappears from the records.
In the 1910 U.S. Census, Peter Pepe was listed at 8 years old, living with his father, Joseph, a fruit huckster and mother, Concetta at 24 Wonders Ct. He disappears from the records after that.
By the age of 19, John Carlino was serving as an apprentice auto mechanic. And by the 1930 U.S. Census, he was listed as a full fledged automobile mechanic, still living with his mother at 147 D St. SE.