We came across these beautiful photographs on Flickr and had to share them with GoDCers. It appears to be an old car getting in need of some repairs after an accident. The vehicle appears to be a Dodge (anyone able to identify the model?). Also, we're trying to dig through old archives and advertisements to see where this might have been. If you think you know, please post in the comments below.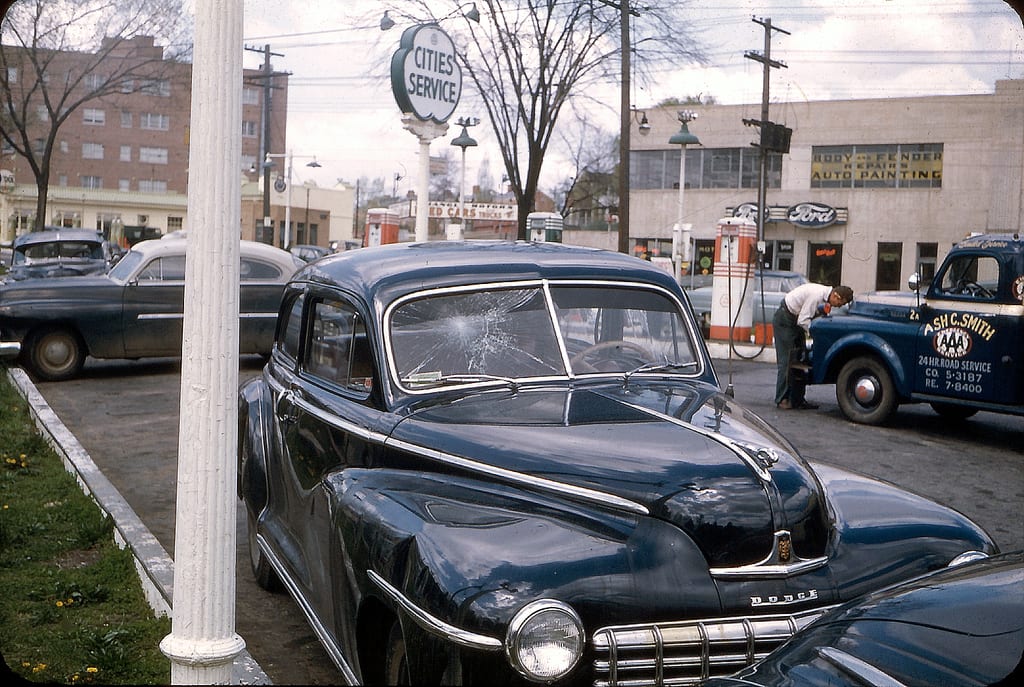 Source: Radio Rover
The service station is Cities Service, which was the precursor to Citgo.
UPDATE: According to a kind comment below, it appears that this is in Northeast DC, Woodridge to be exact.