Excited about the upcoming baseball season? The Nats are going all in, especially with their last signing. The dude on the right is Philadelphia's Slim Harriss and the one on the left is Washington's Slim McGrew.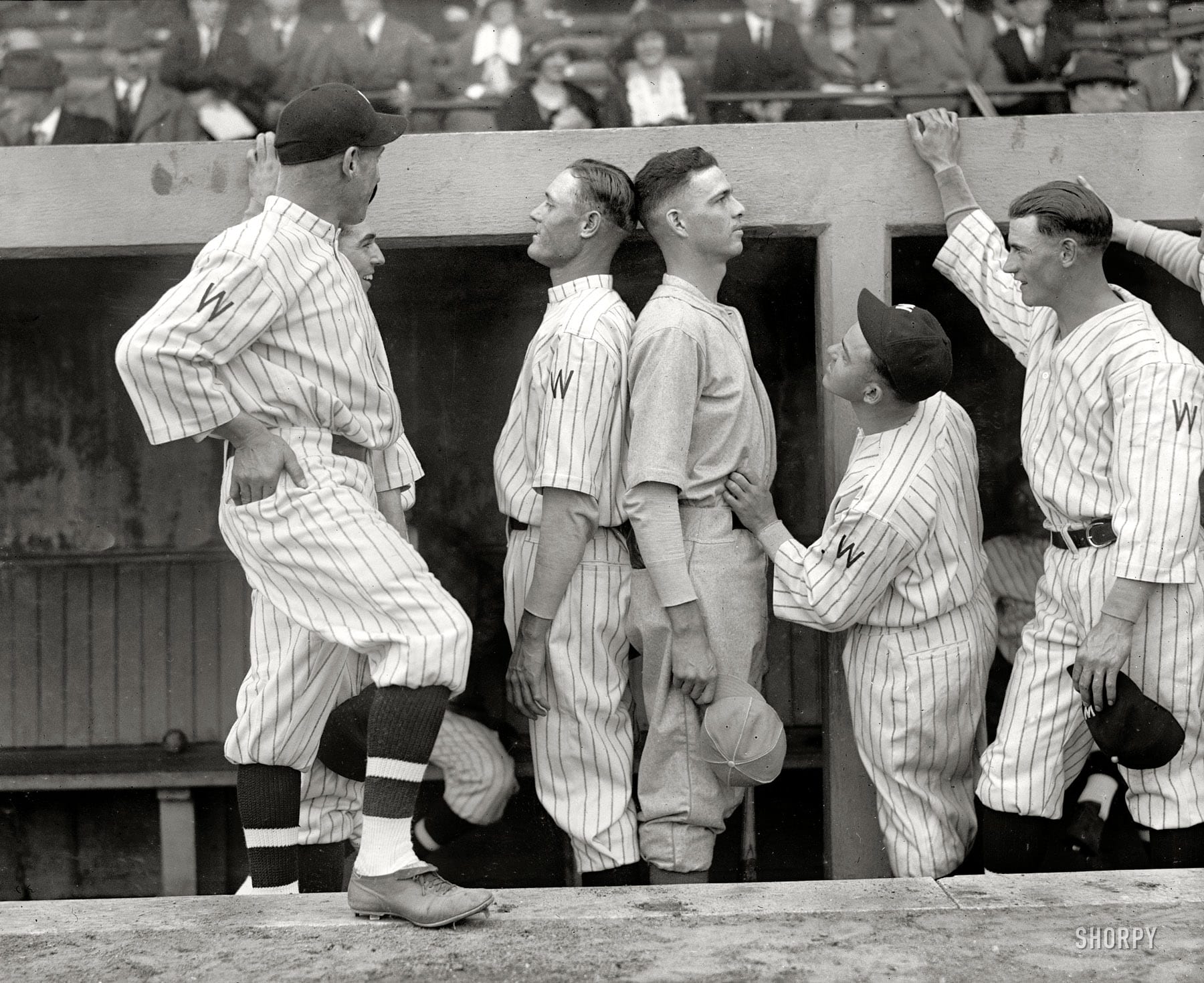 This must be mislabeled, because there was no game on April 28th, 1923. They played to a 10-10 tie on the 27th, and no word on whether it was completed. Possibly, the game was rained out. On the 26th, Slim Harriss pitched and lost to Tom Zachary of the Nationals.
P.S. Farewell Michael Morse. We'll miss you.