We're guessing a good number of you know the answer to this. There's also a good group of you who don't know any it's named Cleveland Park, are quite curious, but haven't gotten around to Wikipedia-ing this yet. Well, let's save you the time and give you the answer here.
For a brief history of the area … the first American to settle there was General Uriah Forrest, an aide-de-camp to George Washington and former Congressman from Maryland. His large estate, Rosedale, still stands at 3501 Newark St. and is now a beautiful park, the Rosedale Conservancy.
What is today Cleveland Park was an area for well-off Washingtonians to build their summer cottages. It was far enough away from swampy hot downtown and elevated to provide some breezy relief. Most of these summer homes took advantage of the location by building large porches and incorporating large windows in the home to facilitate airflow.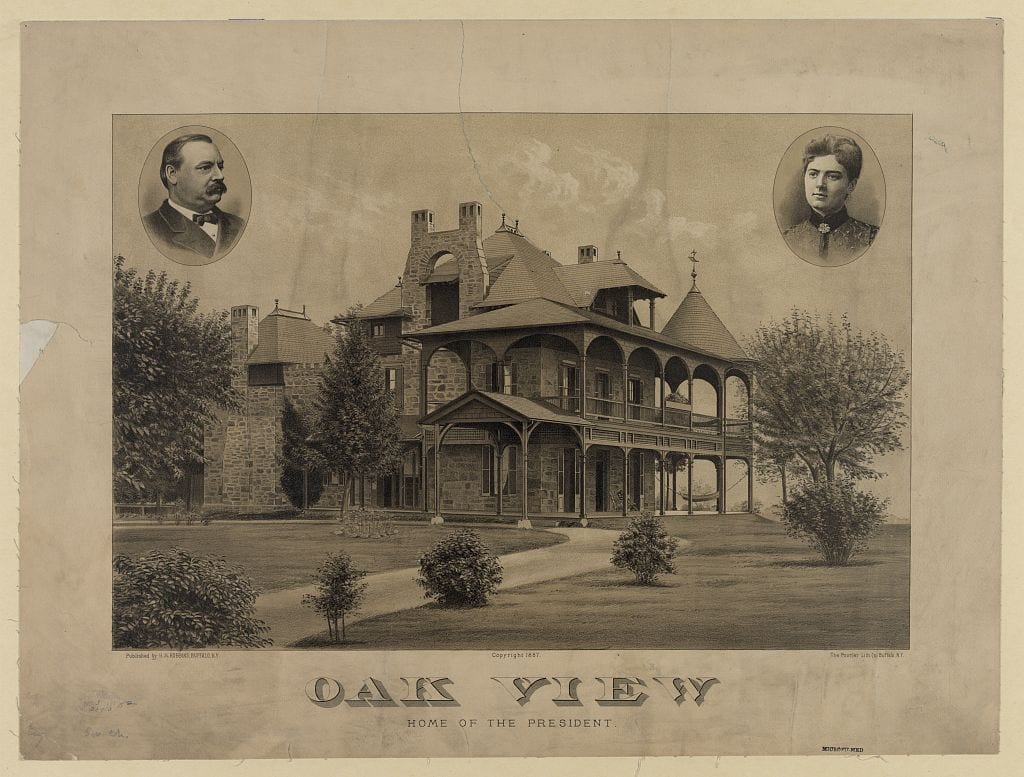 Source: Library of Congress
In 1886 President Grover Cleveland (read about how he once got lost in Anacostia) acquired a farmhouse on Newark St. across from Rosedale and remodeled it into his summer estate called Oak View (or Oak Hill). He only held the property for a couple years because he lost his bid for re-election in 1888. Though, he became the only president to ever serve two non-consecutive terms in the White House when he won the three-way election of 1892.
After Cleveland lost the 1888 election, he sold the property and moved to New York City, working as a lawyer in the firm Bangs, Stetson, Tracy, and MacVeigh. In the immediate years following his departure, the area began to develop as a suburb of Washington. Streetcar expansions up Wisconsin Ave. in 1890 and Connecticut Ave. in 1892 kicked it off, providing easy access to jobs downtown.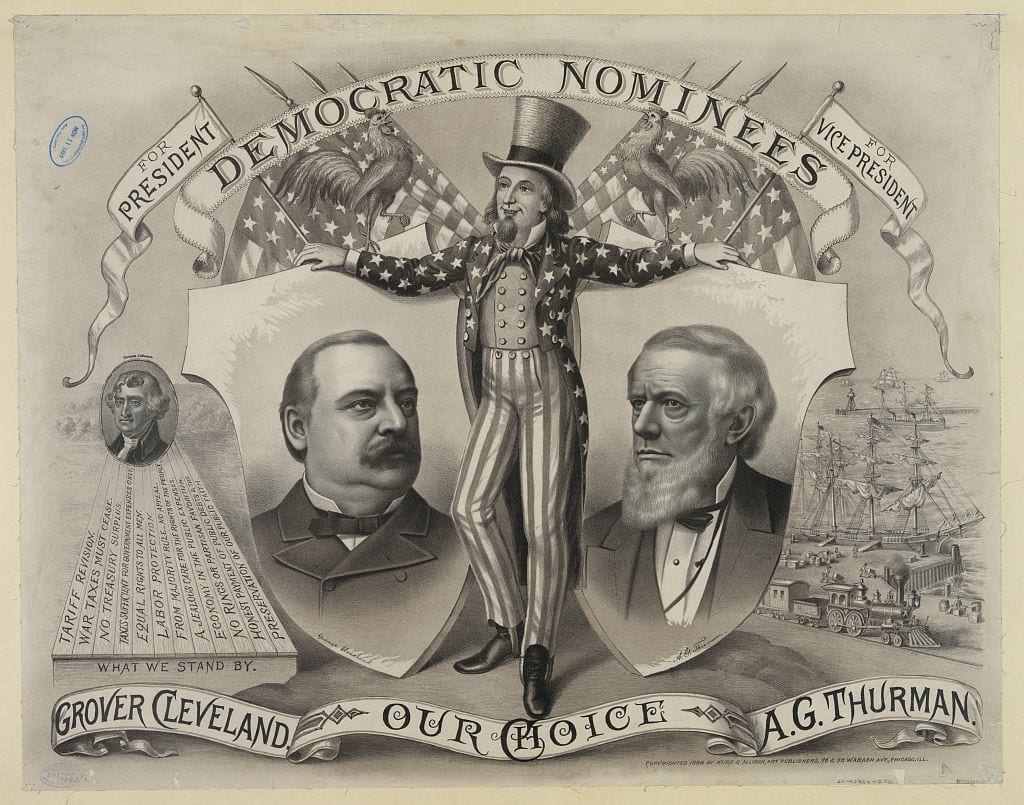 Source: Library of Congress
The area initially took the name Cleveland Park, after its former famous resident Grover Cleveland. At the time, both Cleveland Heights and Connecticut Avenue Highlands (see an old ad from this time) were simultaneously used to refer to the area, but in the long-run, Cleveland Park stuck as the name.
Also, don't forget to check out the great Cleveland Park Historical Society. It's one of the best in the city. There's also a great history brochure available on D.C.'s Office of Planning website. Last, here's a video about Cleveland Park that we found on their site.