We're loving spending time studying these old photos. Hopefully you're enjoying them too.
This is a photo from 1904 showing Connecticut Avenue, and we're assuming this is somewhere between Dupont Circle and Farragut Square? Maybe some GoDCers out there can properly identify the location. Source: Library of Congress

In trying to make out the street sign, it looks like "M St. N.W." to us. What do you think? But, that's also where Rhode Island Ave. hits Connecticut, and it doesn't seem like there's another street intersecting there.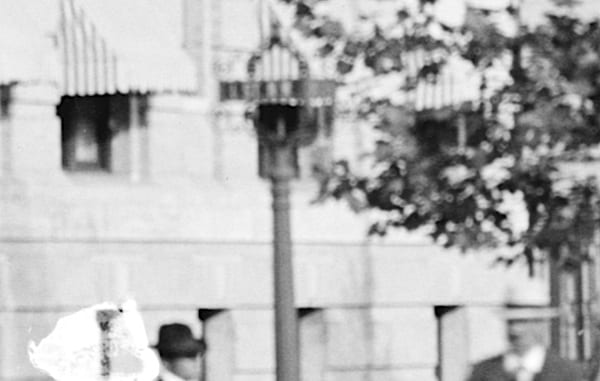 The first thing we noticed was the streetcar heading toward the camera. On the front it has the number "1642" with "Georgetown Only" listed as the destination.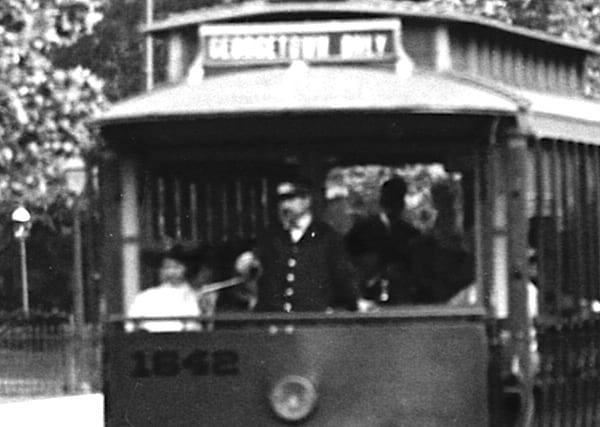 Who is the man driving the car? What's his story? It would be fascinating to know more about him.
How about this woman and two little girls? It looks like the woman in the black in approaching walking toward the camera with an umbrella in her right hand. The woman in white looks like she's pushing a baby stroller, walking with the two young girls, who are probably somewhere between five and seven years old, which means they would have been born somewhere in the late 1890s. The woman could be the mother of those two, or possibly the nanny?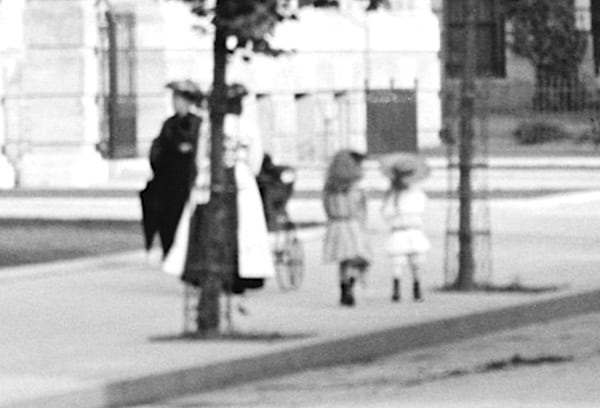 Here's another shot of what looks like a family. In the foreground is a woman standing with a little girl, who appears to be sucking her thumb, or at least had her right hand close to her face. The man near them could potentially be the father, or maybe just a stranger standing near by. In the background, there looks to be a workman, maybe unloading something? And there's a mailbox on the left, but the writing on it is illegible.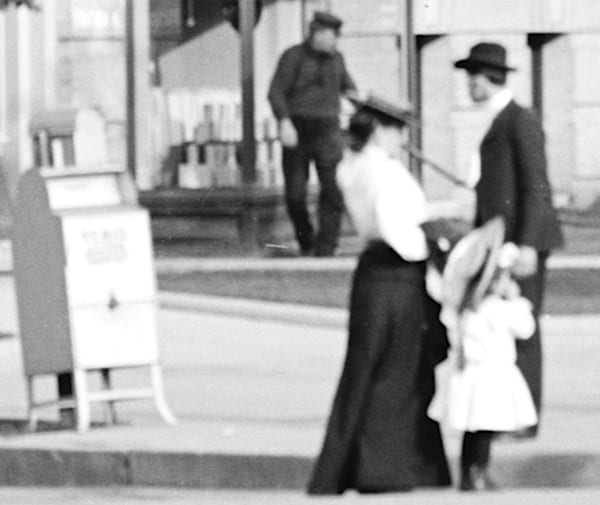 We also noticed this group of three women walking past the tree. It's always fascinating to see the style of dress. It's incredibly formal, and probably not very comfortable.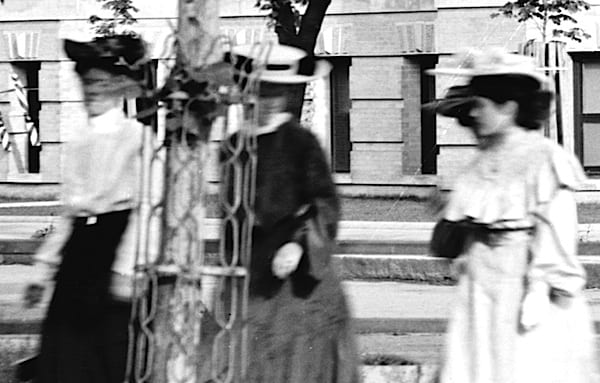 Take a look at the photo yourself and tell us what you see. Click here to see a much larger version and add your comments below.