When you delve into the world of historical figures, every so often, you come across names that leave an indelible mark. Clarence Chesterfield Howerton, better known to many as "Major Mite," is one such name. As our series on little people draws to a close, it's only fitting that we shine the spotlight on this iconic figure.
A Memorable Day: December 7th, 1922
On a chilly winter day in Washington, D.C., Clarence Chesterfield Howerton, at the tender age of nine, made headlines. The papers dubbed him "the smallest midget and smallest 'camel' shriner in existence." This visit was particularly noteworthy as Major Mite had to navigate around a camera left carelessly on the ground by a photographer while exiting the White House.
Major Mite in the Limelight
Clarence Chesterfield Howerton's alias, "Major Mite," wasn't just a nickname; it was a testament to his larger-than-life persona despite his stature. By the age of nine, he had already attracted significant attention, evident from his White House visit in December 1922. However, details of this particular visit remain scant. My efforts to unearth a comprehensive report led me to a grainy scanned photo of the scene – a timeless memory of Major Mite's presence.
For those keen on visual nostalgia, there's another perspective of Major Mite's photo, courtesy of the Washington Post on December 8th, 1922.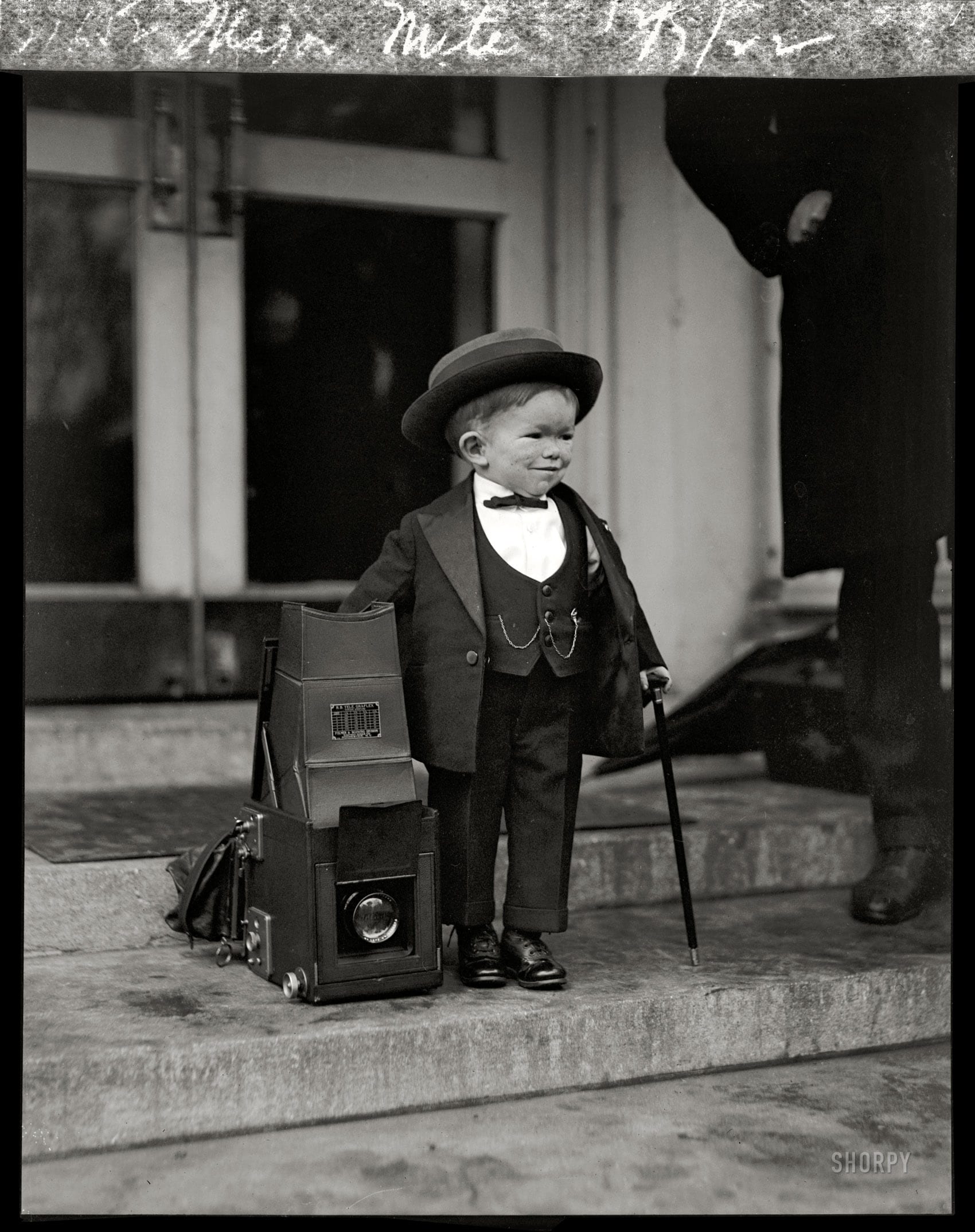 From the Big Screen to Historical Archives
Clarence Chesterfield Howerton wasn't just known for his unique visits; he also graced the silver screen. Fans of classic cinema might recognize him from the "Our Gang" movies. Additionally, his portrayal of a Munchkin in the iconic "The Wizard of Oz" further cemented his legacy.
A Glimpse into the Past
Curious about where I stumbled upon this captivating piece of history? All credit goes to Shorpy for unearthing this gem. As we wrap up this post, stay tuned for more enlightening dives into history's treasure trove.