In 1939, a photographer captured a street scene in Washington, D.C., showcasing streetcars crossing at the intersection of 14th Street and New York Avenue. The photograph was taken from a building near the Lotus Club, providing a unique aerial perspective of the bustling city.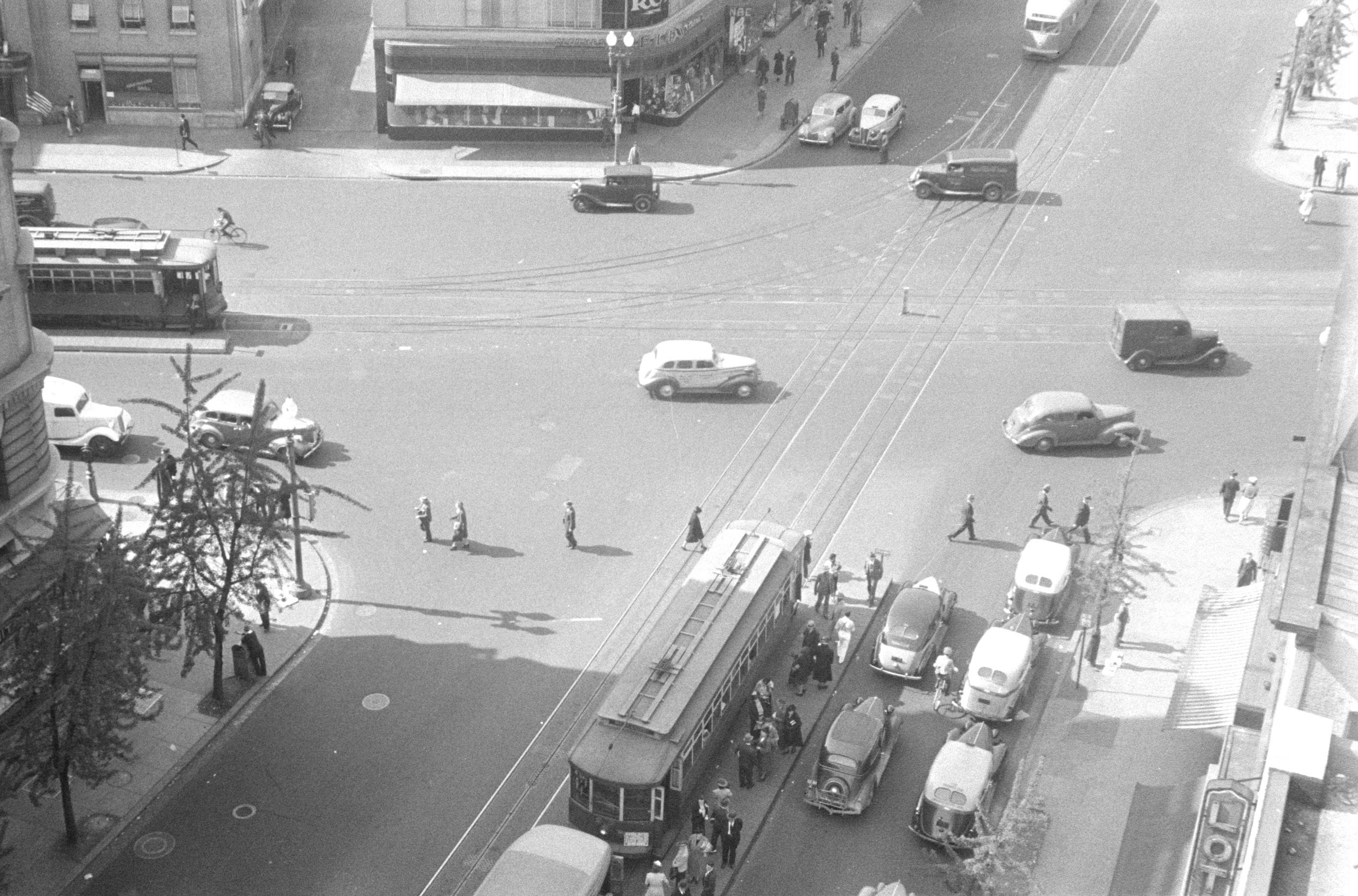 Looking at the photograph today, one can see the distinct architecture of the buildings lining the street, some of which are still standing today. The streetcars, a popular mode of transportation during that era, are also prominently featured, offering a glimpse into the daily life of Washington, D.C. during the late 1930s.
This photograph serves as a time capsule, providing a window into the past and reminding us of the rich history of our nation's capital. It is a testament to the power of photography in capturing moments in time and preserving them for future generations to appreciate and learn from.
As we reflect on this photograph, we can appreciate the progress that has been made in transportation and city development since 1939, while also acknowledging the historical significance of the streetcars and buildings that continue to shape the city today.