The new Air Force One, and the first jet in service for the president, set a new record in 1963. The Soviets claimed that the United States did not have any aircraft that could fly non-stop from Washington to Moscow. Not only did the Air Force have such an aircraft, it happened to be the president's official transport.
On May 20th, 1963, the Washington Post reported on the record-setting flight and shattering of another Soviet myth.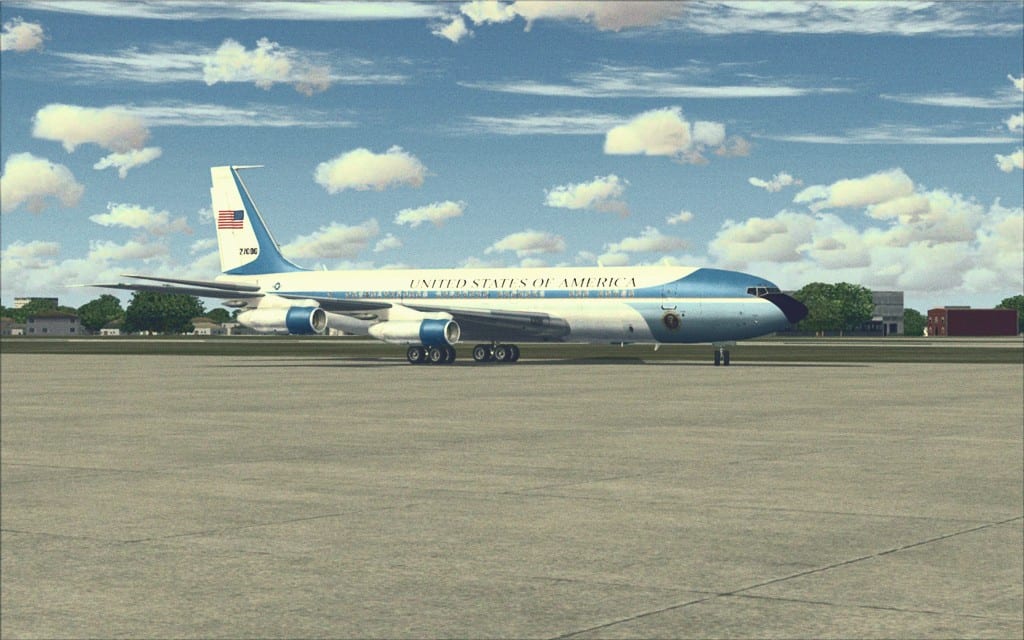 MOSCOW, May 19–President Kennedy's Air Force jet set a nonstop speed record between Washington and Moscow today, shattered 14 other air records and buried still another Soviet myth.

The 8-million-dollar Boeing 707, carrying a 10-man U. S. delegation headed by Atomic Energy Commission Chairman Glenn T. Seaborg, touched down 8 hours, 38 minutes and 42 seconds after takeoff–the fastest flight ever made in either direction between the United States andt [sic] he Soviet Union.

Interred quietly was a Soviet myth that the United States was foot-dragging on a proposed commercial air-link between the two countries because the United States lacked a plane that could make a 5002-mile run non-stop.

…

On board were a Soviet navigator and a Soviet radio operator, the usual requirements for all international flights over Soviet territory. The two men, both speaking English, flew to Washington to make the flight.
This was the same airplane that took Kennedy to his famous "Ich bin ein Berliner" speech in West Berlin the following month. It was also the plane that took President and Mrs. Kennedy to Dallas in November 1963, returned with Kennedy in a casket and the LBJ sworn in as the 36th President of the United States.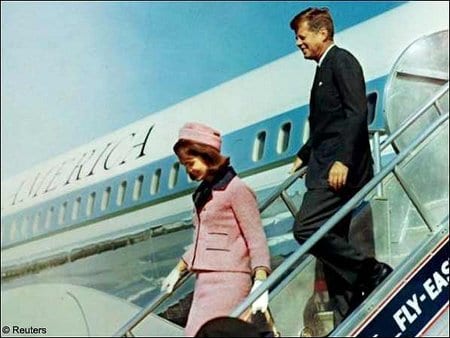 Related articles