We posted some great old alternative designs for the Lincoln Memorial a while back and they were quite popular. Well, we dug up one for the Washington Monument which you'll surely enjoy. This one is dated 1799 by Benjamin Latrobe, best known as the architect of the Capitol Building.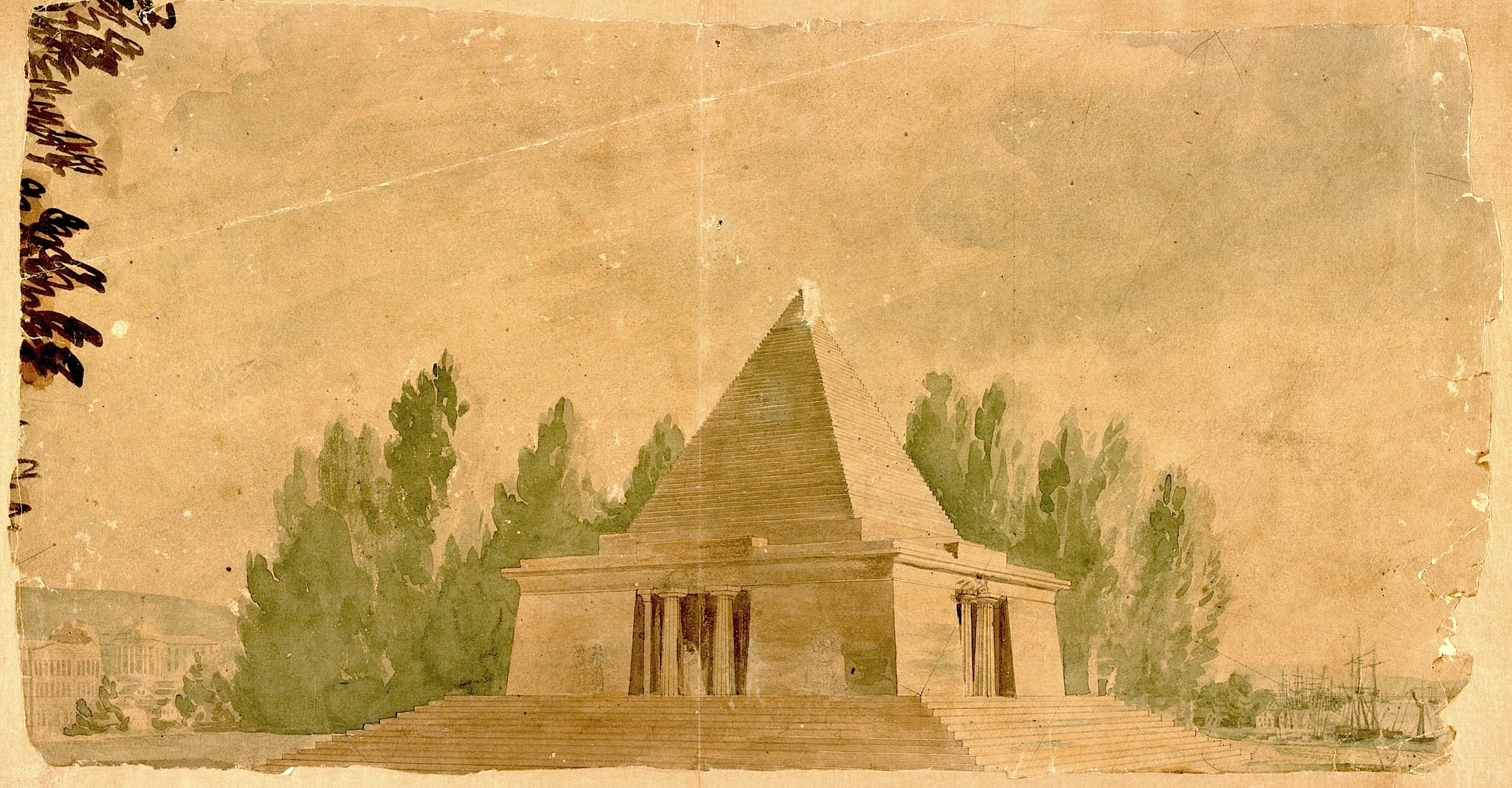 Source: Library of Congress
While you're thinking about the Washington Monument, check out these two amazing photos of its apex. They're very rare, and it's a site you're not likely to see yourself.