Here is an ad from The Evening Star printed on Saturday, September 14th, 1912 (seven weeks later Woodrow Wilson was elected president — and he banned inaugural balls). Any thoughts on where these homes are today? According to the advertisement, they're somewhere on New Hampshire Ave. between Georgia and 11th St. I was digging around on Google Street View to see what I could find. It appears that these are the homes at the northeast corner of New Hampshire and Park Rd. NW. Take a look for yourself.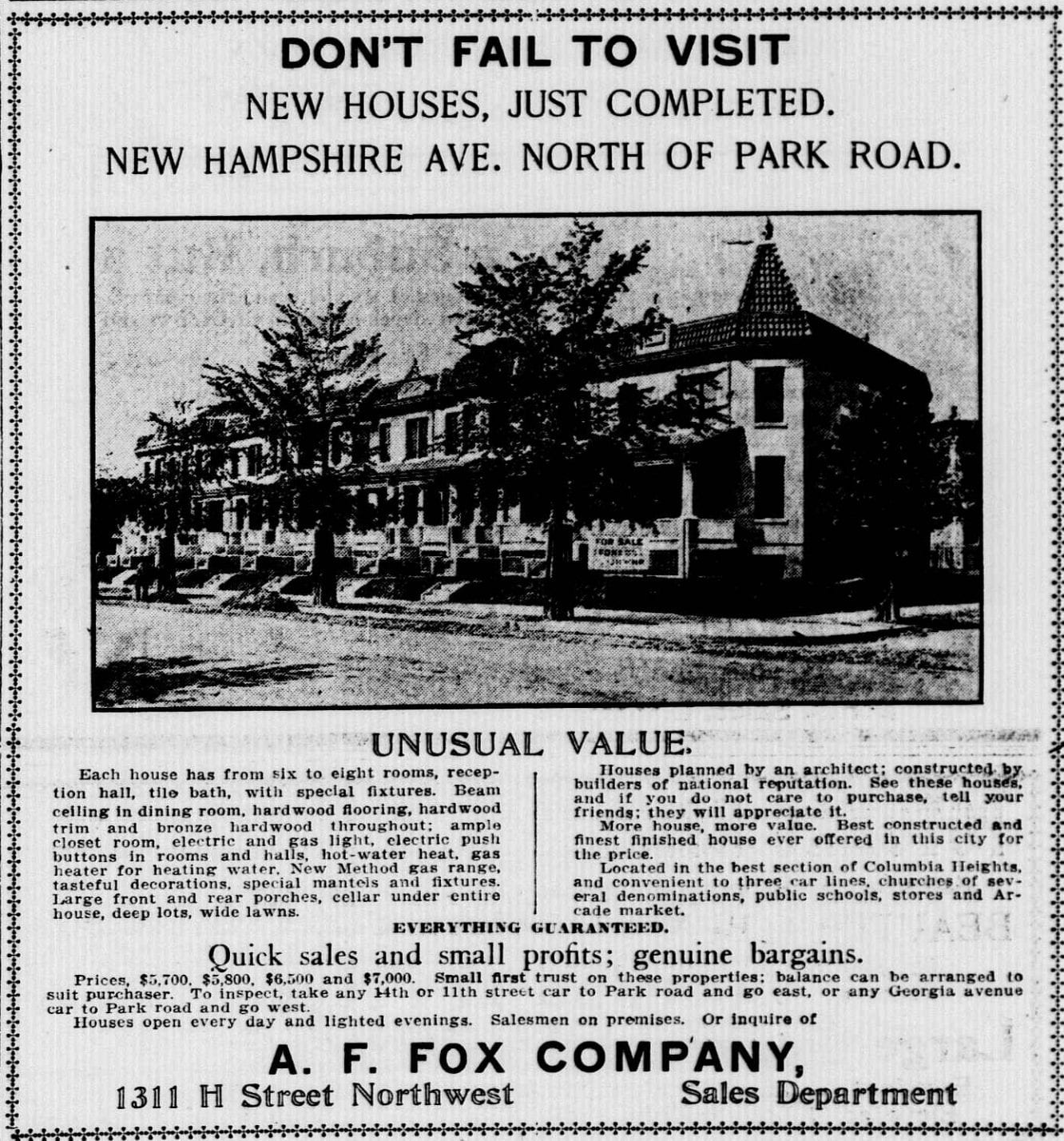 Source: Library of Congress
Here is the Google Street View. What do you think?