We love sharing these old maps of Washington. This time, we're going to share a series of maps of Petworth to show the neighborhood development over several decades. If you live in or near Petworth, you're going to love these maps.
Today
To begin, let's look at the Google Map of the area today.
Now, below are the Baist maps of the area and you can click on each for a larger version to examine in detail. Enjoy!
1903
Well over 100 years ago, this is what the area around Petworth and west looked like. It looks as though Petworth was subdivided with streets laid out, but few to no buildings constructed. The yellow boxes are wood framed buildings.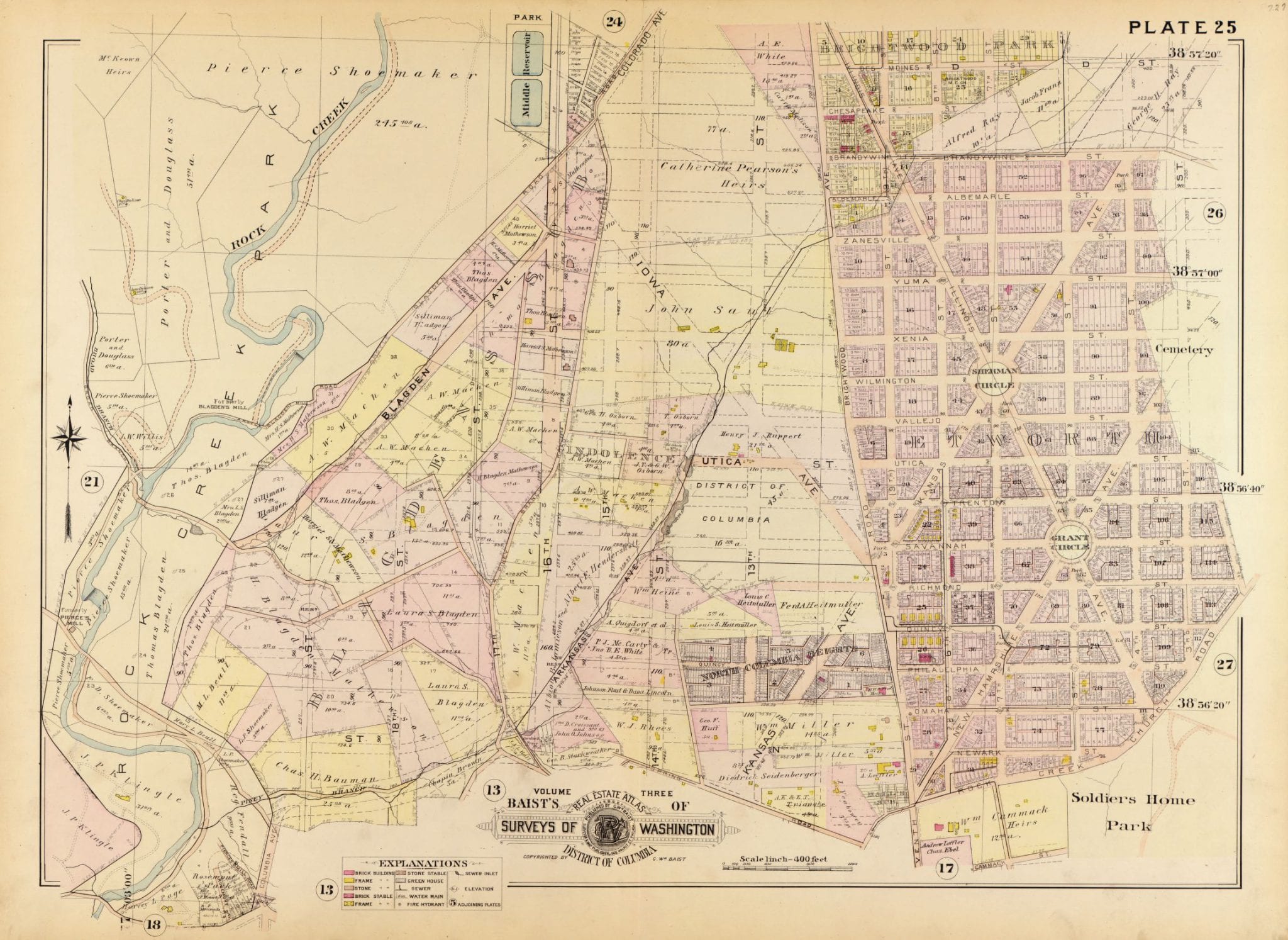 1907
A few brick row houses have been built by now and south of Grant Circle you'll see a couple blocks completed. Shepherd St. west of Georgia Ave. looks to have been subdivided by 1907, with just a few brick homes being completed. The area east of Georgia on Shepherd appears to have a brick school house and church.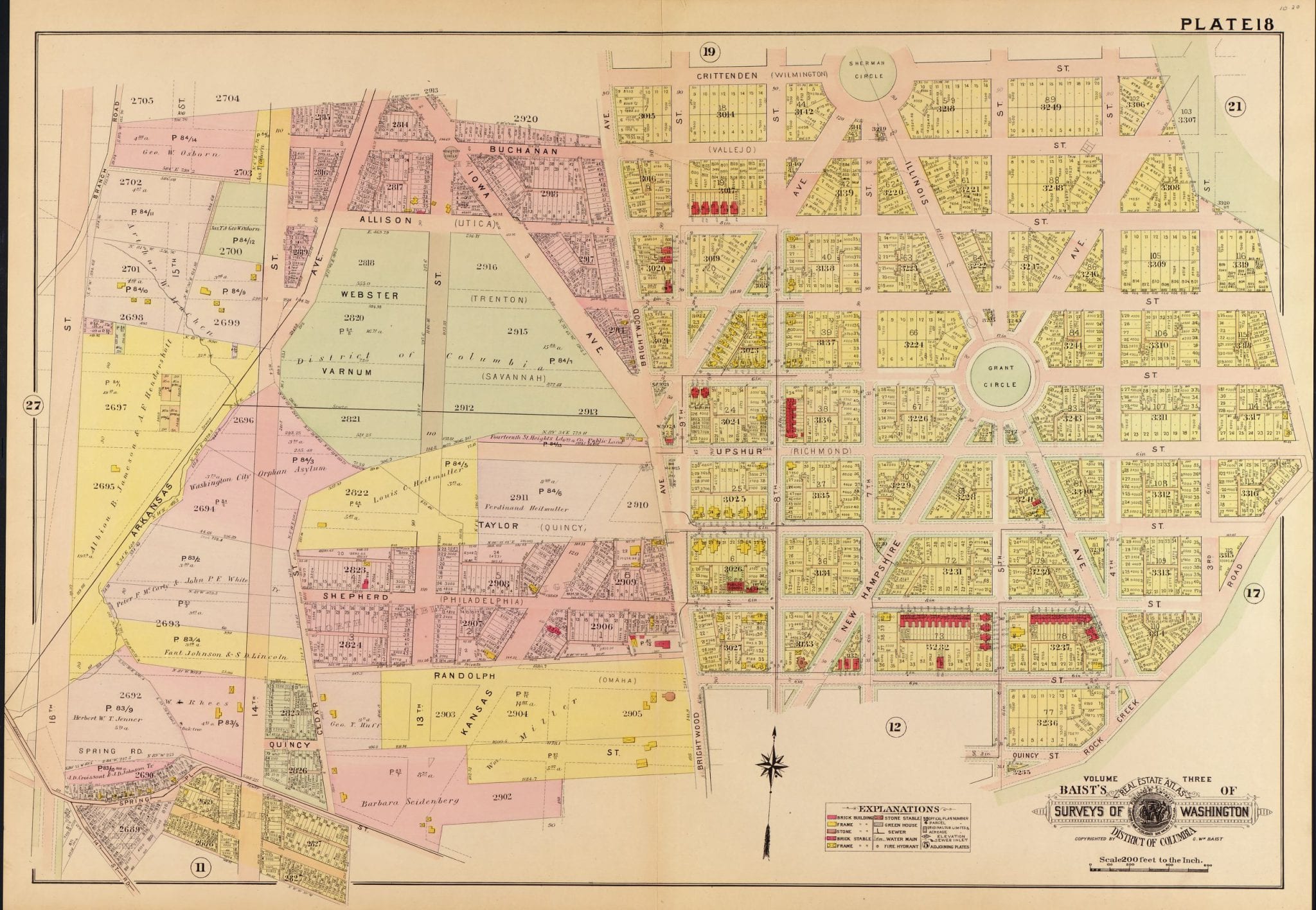 1909
By 1909, quite a number of brick homes have been built east of Georgia Ave. heading north. Municipal Hospital has been constructed just east of Arkansas Ave. Most of the privately owned plots of land appear to have been bought up and subdivided.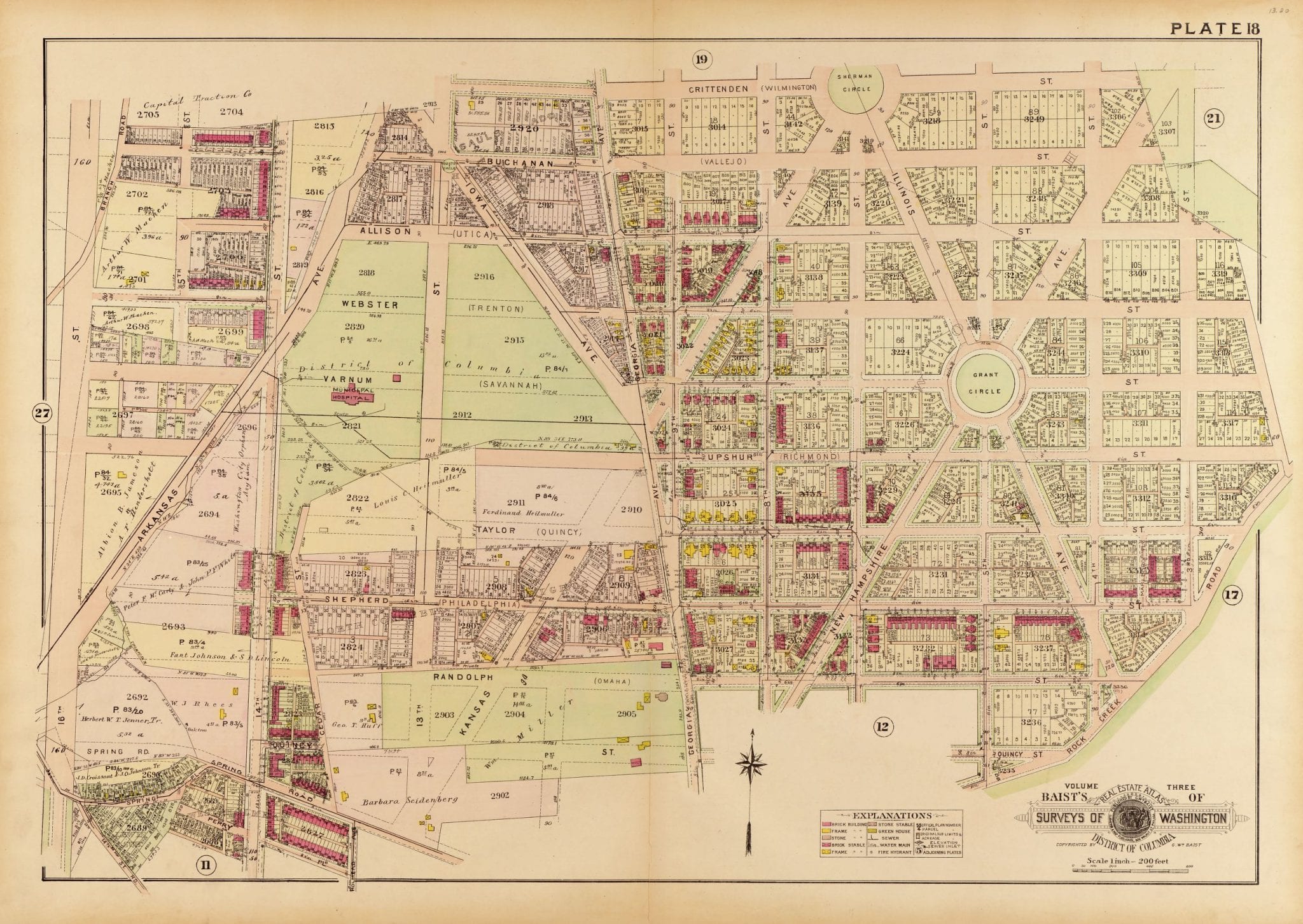 1913
A big addition by 1913 is the American Ice Company building (a bar has the same name today) — a wood-framed structure southeast of the hospital — as well as filling in the homes up New Hampshire Ave towards Grant Circle.
1919
Finally, by the end of the decade, quite a substantial number of brick homes have been built south of Grant Circle as well as all the way west toward 14th St. and North Columbia Heights.