We posted some cool old maps of Petworth's development in the early part of the 20th century yesterday. Today, here are some cool ads to go along that.
You're looking at a few ads we found in The Evening Star from Saturday, January 16th, 1926.
Here are the homes on 8th St today in Google Street View. The first home looks to have enclosed their front porch.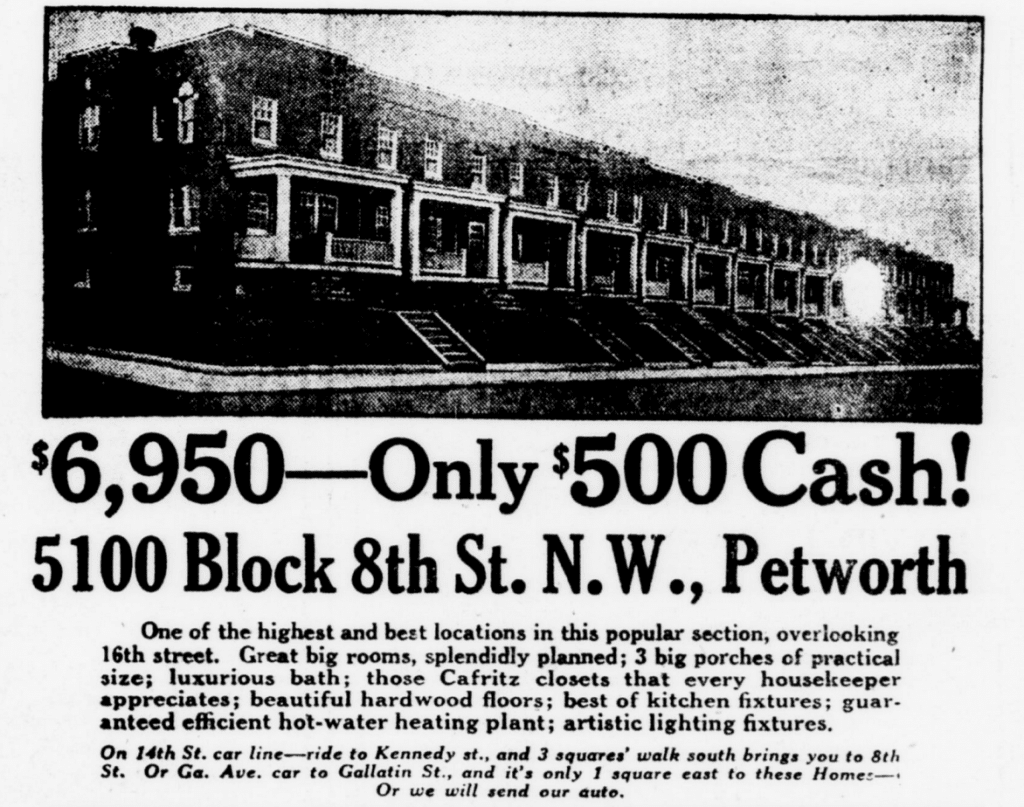 Here's the 4900 block of 7th St. today in Google Street View.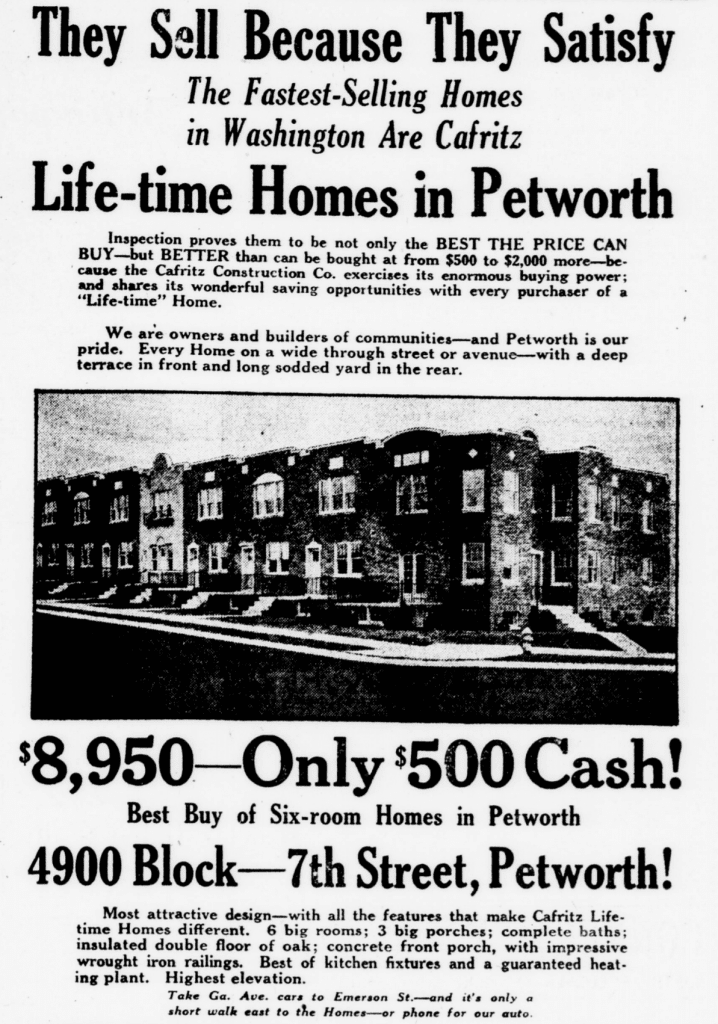 We couldn't get a good angle for this block on Illinois Ave, but here are the homes today.