This is a guest post by Rick. He also wrote a good one on the White House Easter Egg Roll.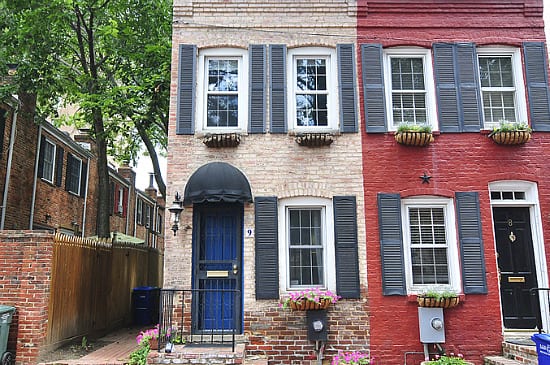 Gentrification is a sensitive issue in a city where black Washingtonians became the majority race of residents only in the 1970s but are now witnessing rapid change in who lives where in the District. The July 19, 2011 issue of The New York Times reported:
Race and class issues often overlap, and as the city's demographics shift – the white population jumped by 31 percent in the past decade, while the black population declined by 11 percent – many less affluent blacks say they are feeling left out of the city's improving fortunes.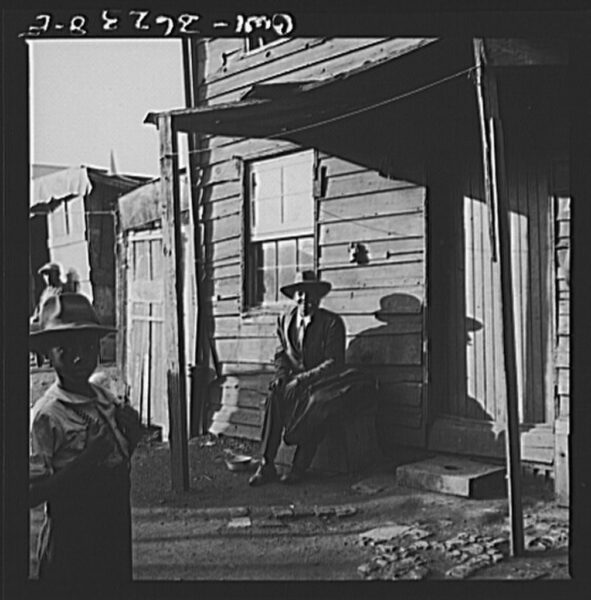 What's more, the speed of white gentrification in the District marked the Shaw- Bloomingdale-Mt. Vernon Square of zip code 20001 as the "second fastest-whitening zip code in the US," leading to what Natalie Hopkinson, again, in The New York Times (Sunday, June 22, 2012) in an article aptly entitled "Farewell to Chocolate City," writes "This is the rage, long simmering just beneath the surface, that is bubbling over now that Washington … 'Chocolate City,' has lost its black majority."
There is an historical ebb and flow to the city's racial make-up and patterns of residence. In contrast to today's influx of whites, the black population in the District increased from 19 to 32 percent between 1860 and 1870. A report at the time asserted "the tremendous increase in population, especially of Negroes, ex-slaves, etc., created a real housing shortage, which was met in part by the provision of dwellings built in the City's many alleys."
Snow's Court was the site of "alley dwellings" with cramped quarters housing on average more than five persons in as little as 400 and no more than 700 square feet. Built by C.A. Snow, publisher of the National Intelligencer, Snow's Court consisted initially of four frame dwellings.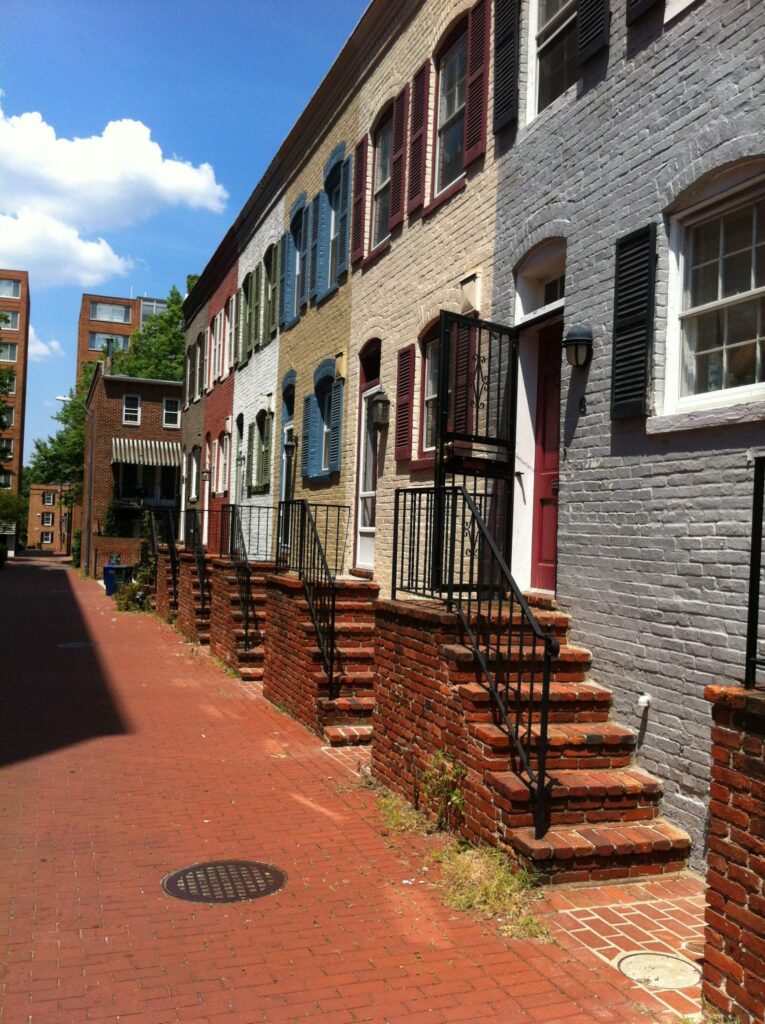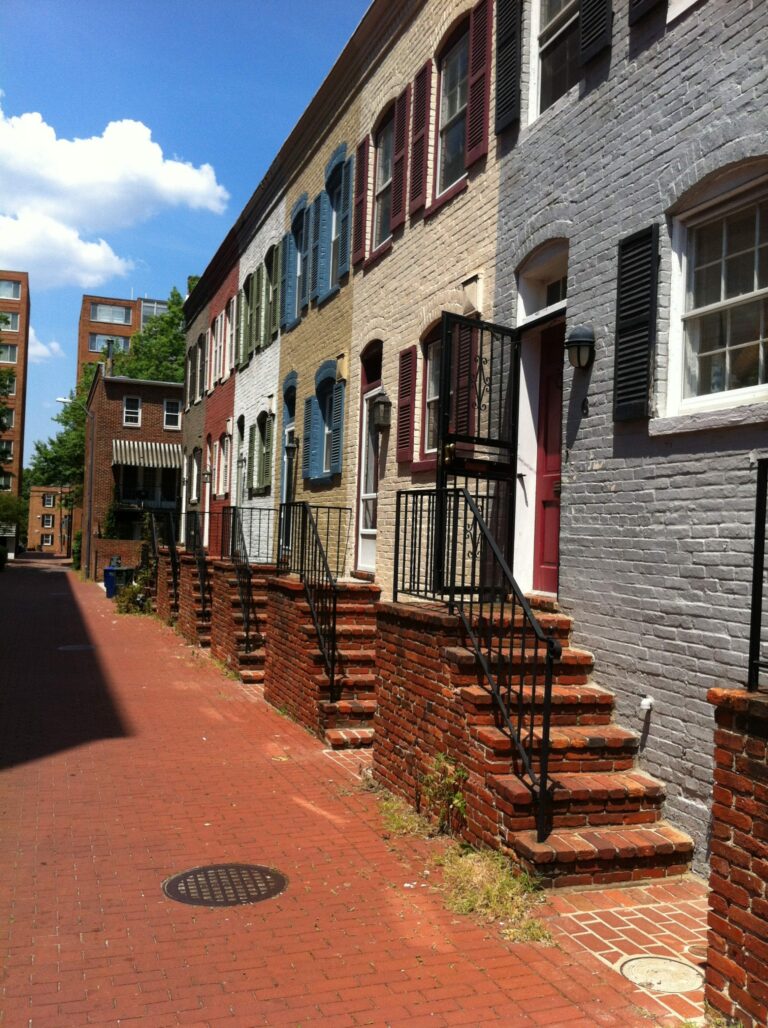 Beginning in 1870, alley dwellings were built at faster rates, with seventeen added in Snow's Court. But as the District population continued to grow, many alley dwellings became much overcrowded and squalid. Indeed, so substantial was the construction of alley dwellings that Congress created "the Authority," which was almost immediately renamed the Alley Dwelling Authority to engage in "slum reclamation" in areas containing inhabited alleys. As a result, alley dwellings were prohibited, and by the 1920s many were demolished.
But Snows Court (the apostrophe was lost somewhere along the way) survives. Located in Foggy Bottom between 24th and 25th streets, west to east, and between I and K streets, south to north (see map below), the four row houses are recorded as having been built in 1870.
The 885-square foot row house located at 21 Snows Court has two bedrooms and one bath and it's estimated value at sale $436,200. Number 5 contains more than 1,000 square feet and includes two bedrooms and one bathroom.
The median value of black households in the District is $36,948, that of white nearly $100,000. Number 5 Snows Court is for sale by owner asking $549,000. The race of current occupants of 5 and 21 Snows Court is not known, but odds are that they are white residents in "alley dwellings" that were homes not all that long ago to black Washingtonians.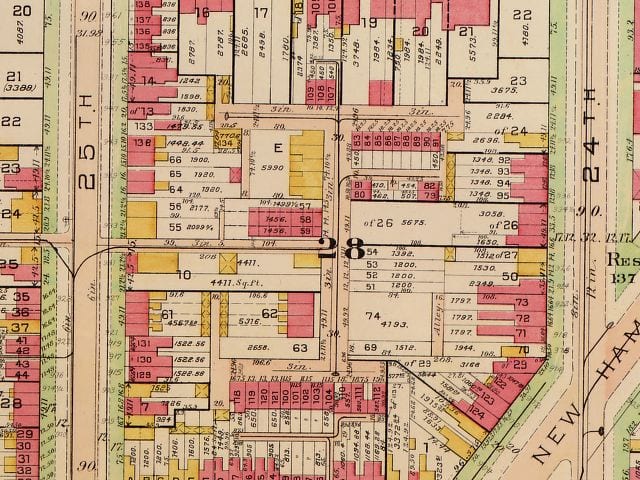 Related articles