You have to love these amazing colorized photos from Shorpy (B&W one here).
This is a photo of Marion Leech, the daughter of Abner Y. Leech and a student at Friends school (i.e., currently Sidwell Friends School).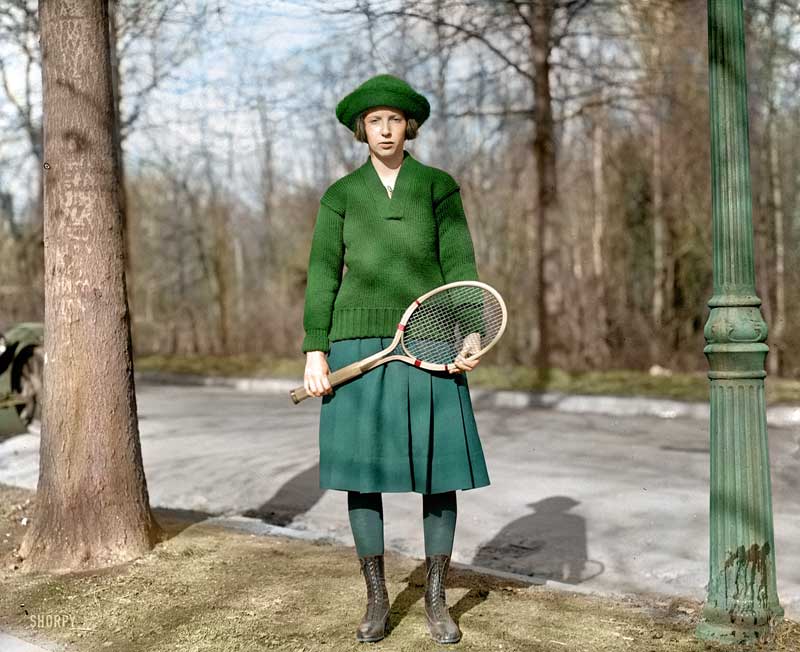 A couple of weeks prior to this photo being taken, the Washington Post had a mention of Marion in their tennis column.
Friends school students are now playing a tourney to decide the school tennis champion. The tournament covers junior and senior classes in both boys' and girls' events. Marion Leech, daughter of A. Y. Leech, jr., chairman of the tennis committee of the Columbia Country club, won the girls' junior title, beating Betty Ridsdale, 6-3, 6-2, in the finals, while the ultimate round of the girls' senior event between Miss Virginia Brown and Miss Helen Hall has not been completed. This match was stated, but was called off on account of rain, after Miss Brown had taken the first set, 8-6.