This is a far more charming photo of Washington in 1943 than the mock execution being held on the grounds of Woodrow Wilson High School. More than likely, Spangenberg was in the background of that photo, running drills.
After a little Googling, I found Walter Spangenberg had his own biographical page. He learned to fly during his high school years at Wilson High School, heading up to Stevens Airport in Frederick County. After high school, he headed off to Annapolis to spend three years at the Naval Academy.
Walter earned his wings in 1950 and was part of a squadron in 1951 being deployed to the Korean War. He ended up having quite a long and prosperous career as a naval aviator, ultimately leaving for a post-military career in the aerospace industry. Finally, he retired to the Pacific Northwest, where he took part in the activities of the Whidbey Island Navy Flying Club and the Cascade Warbirds Squadron.
During World War II, Walter was a prominent photographic subject at Wilson High School for the Office of War Information. The Library of Congress has more than a few photos of him in their online archives. Check out a few of them below.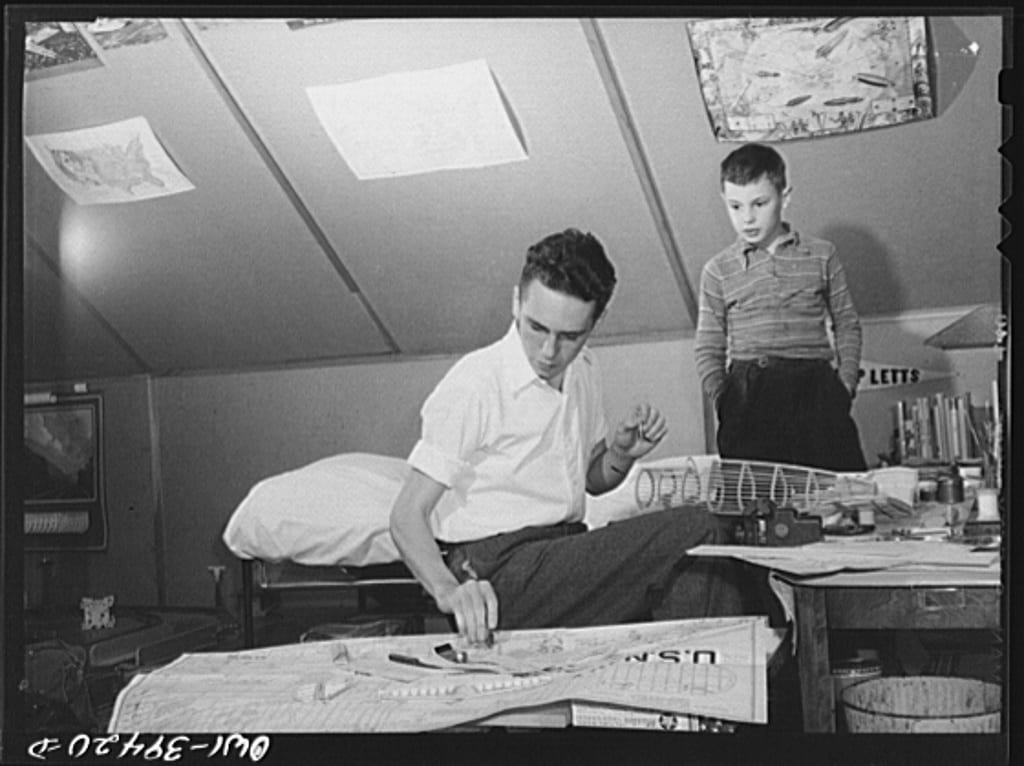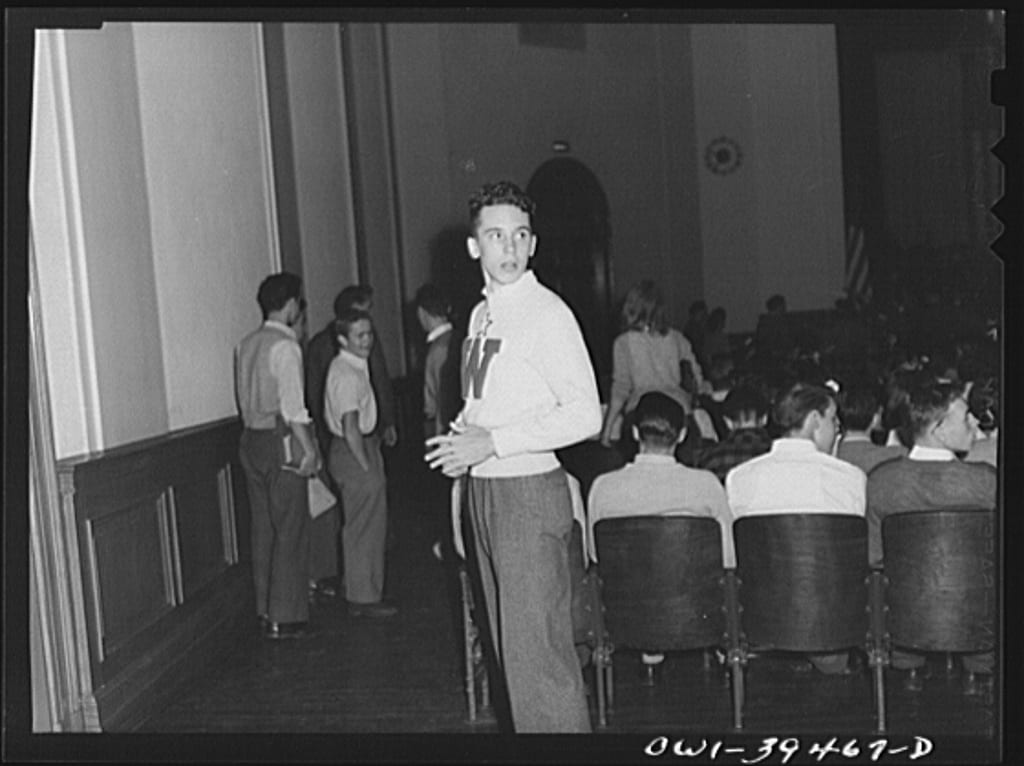 Walter was a Washington boy, having been born in the District to parents Walter Sr. from New York and Hazel from South Dakota. The 1930 U.S. Census listed the family at 2820 27th St. NW, in a nice Woodley Park row house. Walter Sr. worked as a furniture salesman and the family owned their home, valued at $9,500 (the Census also noted that year that the household had a radio).

By the 1940 Census, the family had moved into a new home at 3228 McKinley St. NW, a house they owned and valued at $13,950. This was quite a substantial amount, given that Walter Sr.'s listed income was $1,000 annually as a traveling salesman. Interestingly enough, there is no mention of a little brother in the census, so I'm not sure if the caption in the above photo from the Library of Congress is correct.