Here's a weird image from the early archives of WMATA.  It depicts "Halloween In Washington" but clearly stretches the bounds of reality — and Metro's rules.  Let's face it… there's no way a guy riding a giraffe could ever board a Metro train.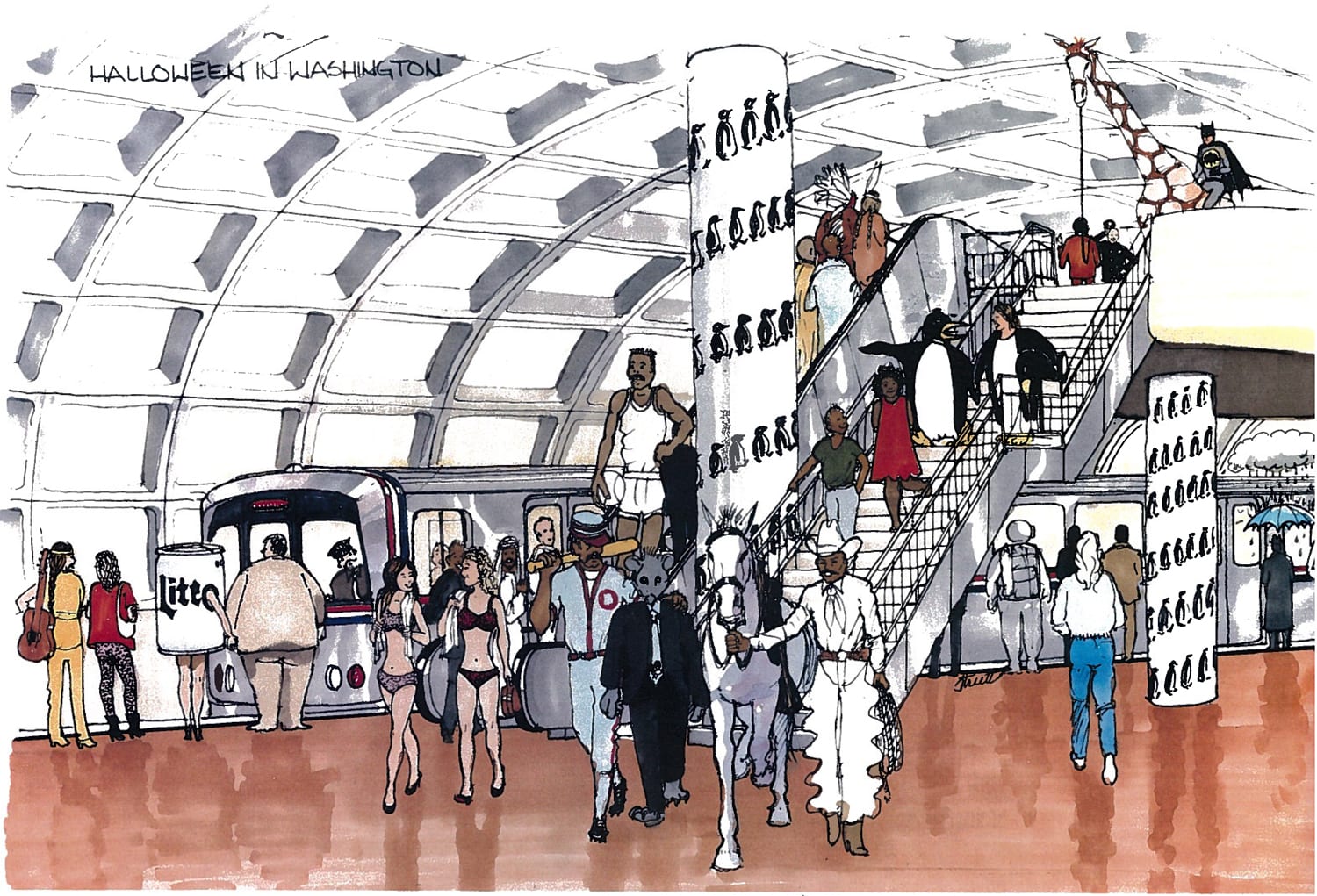 We really don't know much about this image.  It was included among dozens of unlabeled pages of early Metro plans in a 1994 book by Stanley Allan, the project manager for Metro's architect (Harry Weese Associates).  It's a great book and it's been the source of several GoDC posts.  But it lacks any information about this particular picture.
We're unable to date the sketch – except to note one person's Lite Beer costume and the penguin-printed columns in the unnamed Metro station.  In other early drawings, potential advertising space in stations was marked with similar pattern graphics.  Wikipedia tells us that Lite Beer From Miller appeared in the mid-1970s.  And Metro opened its doors in 1976.  It's a safe bet that this Halloween drawing was made before the transit system rolled its first train.
Have you ever seen this sketch?  Do you know anything more about its history or significance?  Please tell us in the comments.