Some time ago we posted some great images of National Airport when it opened back in 1941. We dug up some more great old images of the city's airport from that same year. Scroll through this collection below, taken in July of that year, the month after the airport opened.
This is our favorite image, showing the flight information board back when everything was written in chalk. Can we assume that "landing annulled" means that it was cancelled or aborted?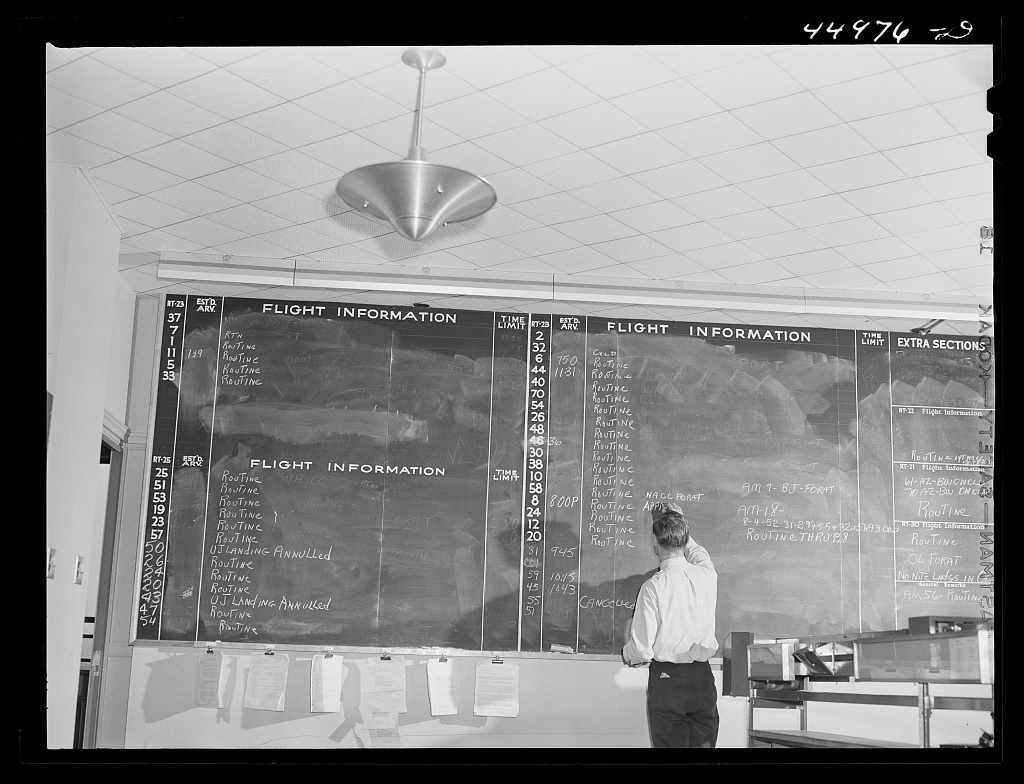 Below is a shot of passengers waiting for their flights in the terminal. Behind them you see check in desks, including Pennsylvania Central Airlines on the right. They were the precursor to Capital Airlines, which was based out of National Airport and was the fifth largest domestic carrier at the time after American, United, TWA, and Eastern. Eventually Capital Airlines would merge into United Airlines in 1961.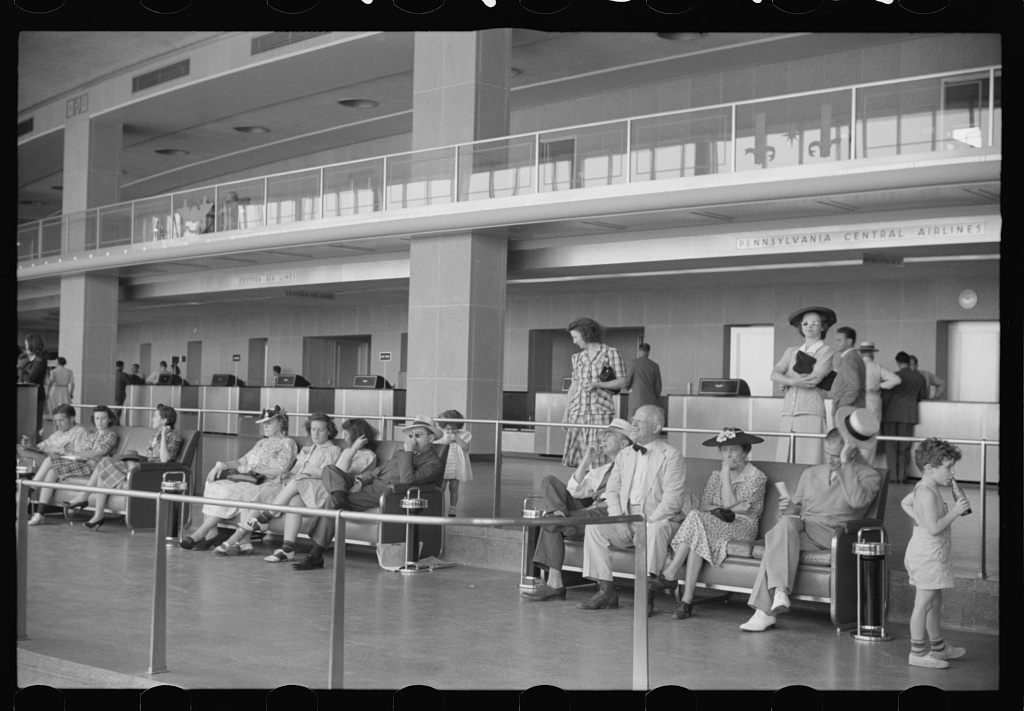 Here's a closer show of Pennsylvania Central Airlines' desk with some solders congregating to possibly check in for their flights. Little did they know how their worlds would change that December after the Japanese navy attacked Pearl Harbor, pulling our country into World War II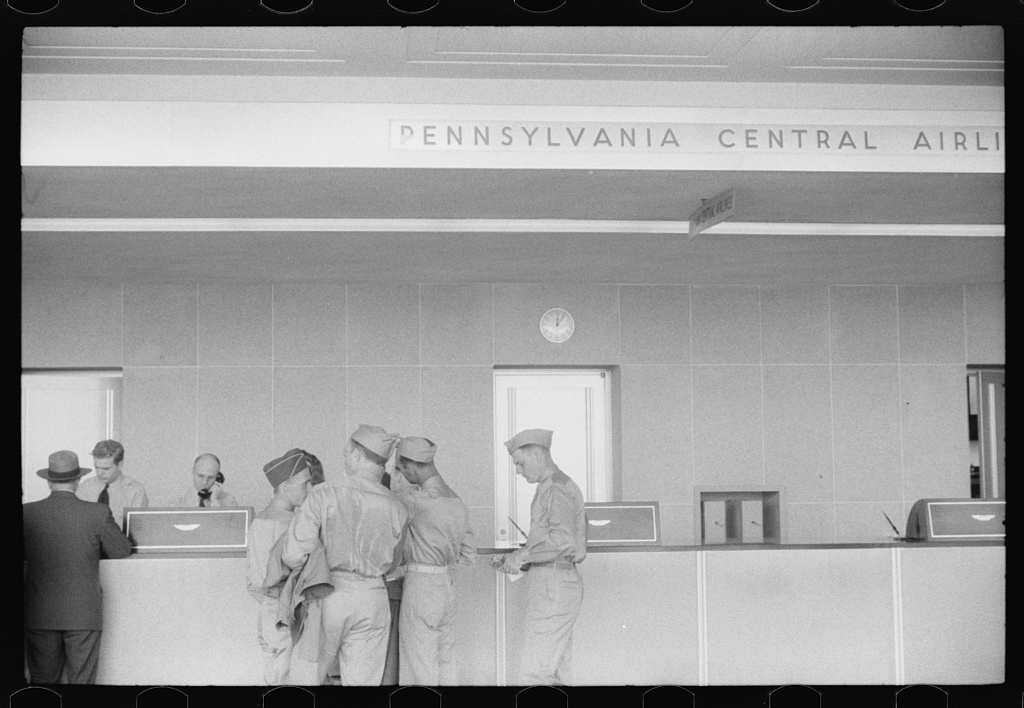 Below you're looking at the air traffic control tower looking out over the field, and what looks like a model of the runways and taxiways on his console.
Below is a shot of passengers getting ready to board Pennsylvania Central Airlines' flight.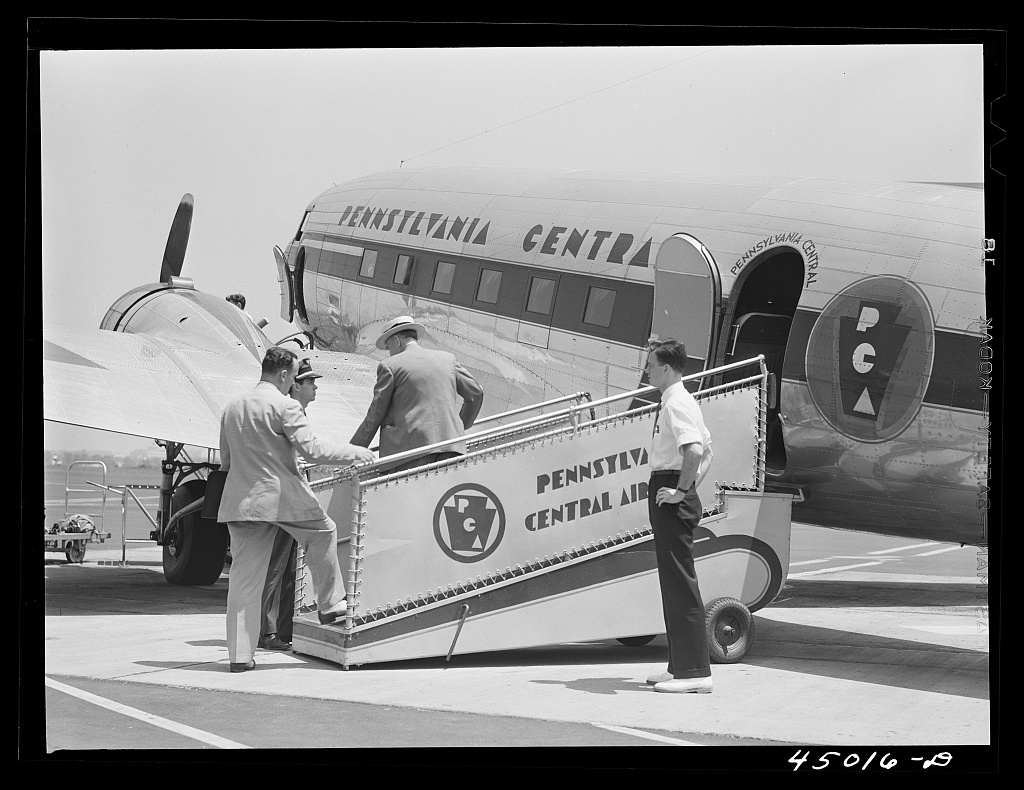 Take a look at this rather unappealing cafeteria.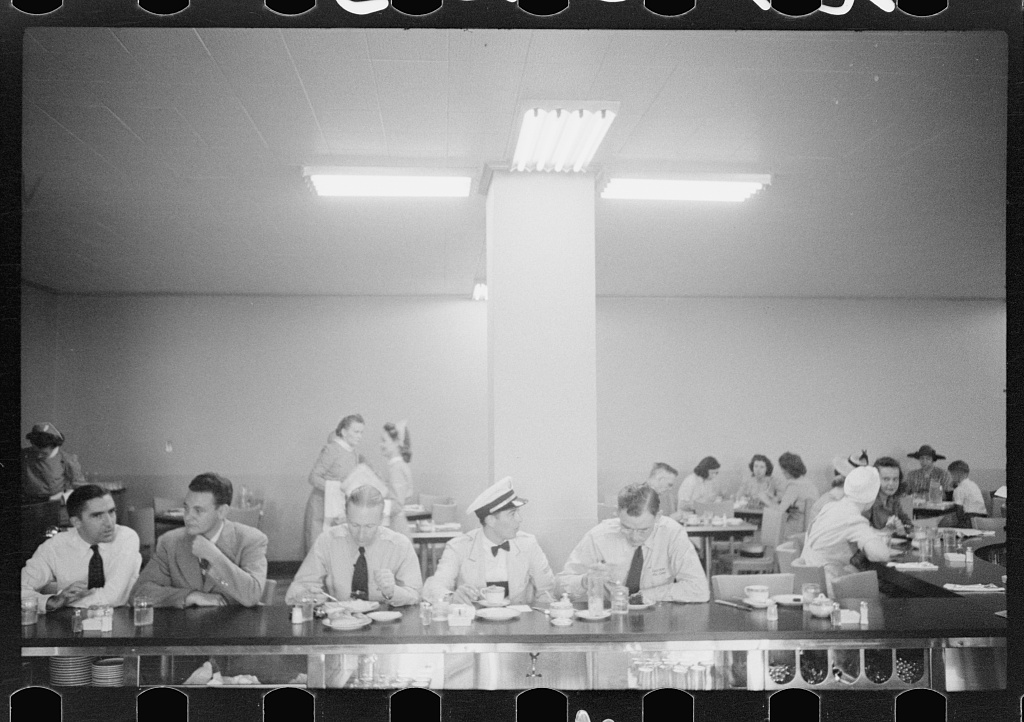 These baggage handlers can't be much more than 18 years old. They probably ended up in Europe or the Pacific about six months after this photo was taken.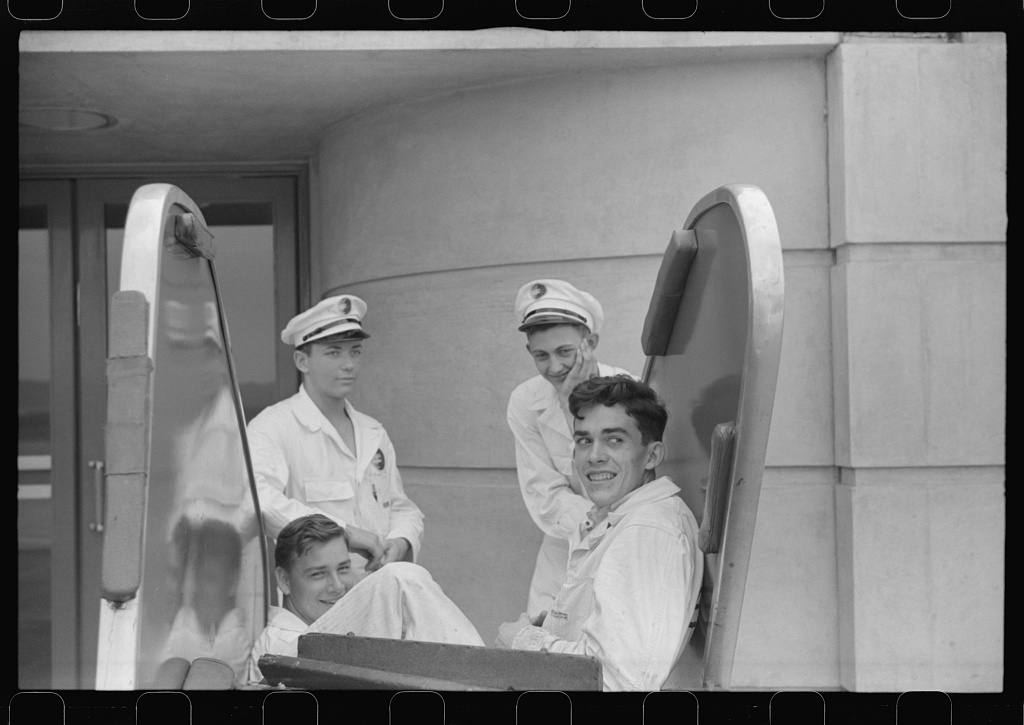 Take a look below at this shot of a Bell Cab Co. taxi pulling up to the entrance at the then-new terminal.