Check this out … what a fascinating old stereographic photo of the Old Executive Office Building, then known as the State, War, and Navy Building, adjacent to the White House.
John DeFerrari posted a great history of the building on his site, and we have a few great posts on Ghosts of DC as well.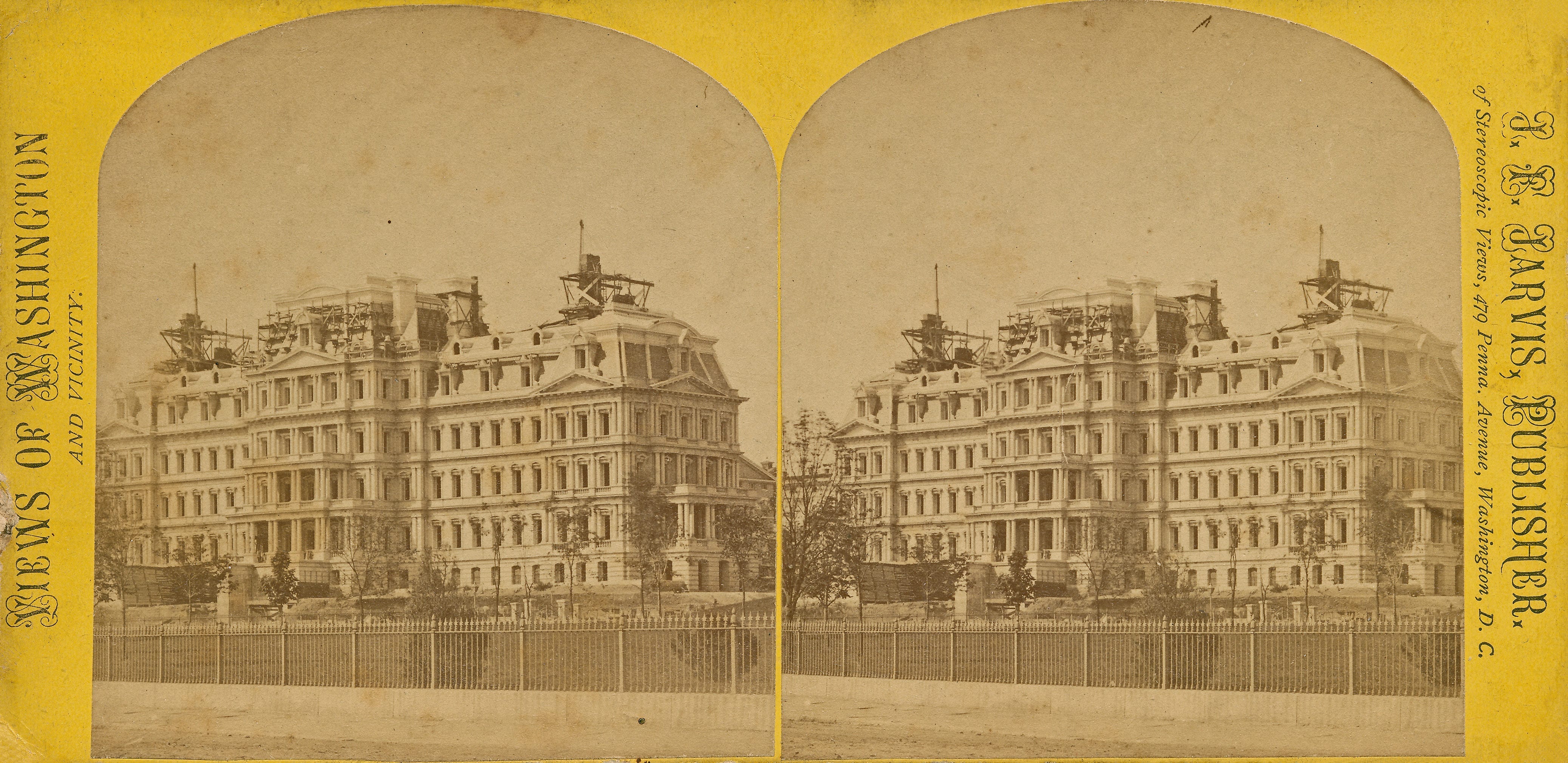 Source: Flickr user streetsofwashington
Thanks to a man we greatly admire, John DeFerrari, one of the preeminent DC historians with a great blog you should check out.