This photograph from 1908 caught my eye. It is of 28-year-old Mary A. Bliven (wife of Frank S. Bliven) and Bertha, her 7-year-old daughter, sitting in a 1907 Franklin Model D.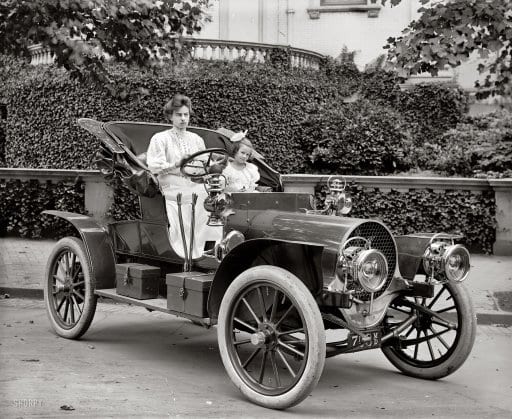 Frank S. Bliven was an early adopter of the automobile in Washington and was a founding member of the Automobile Club of Washington.
Washington drivers are taking off their caps to Frank Bliven, of the Cook & Stoddard Co., Franklin agents, for the nerve he displayed in driving a Franklin car from Darnestown, Md., to Washington, a distance of thirty-five miles, with a broken steering knuckle. On eleven different occasions during this run one of the passengers had to hold a tin cup over the hub of the wheel in order that Bliven might be able to steer the machine.
Amazing, because some people reading this might have a 35 mile commute to work (if you live in the suburbs).
By the 1920s, the family had moved to Baltimore where Frank was working for the Baltimore Cadillac Company. By the way, in the 1920s, Franklin automobiles were sold out of the building that became Kramerbooks.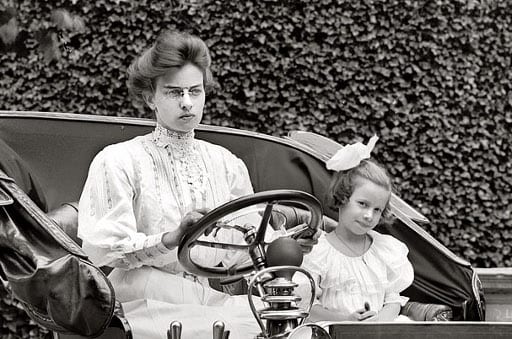 Related articles