Now this is a unique post for you. We came across a fascinating directory from the 53rd Congress (i.e., from 1893 to 1895 during Grover Cleveland's second term in the White House). We wanted to do a little digging to see where the members of his cabinet lived and then map that on a Google Map. Check out what we came up with.
For those of you who haven't memorized the names of President Cleveland's second cabinet, they are listed below.
Secretary of State: Walter Q. Gresham
Secretary of the Treasury: John G. Carlisle
Secretary of War: Daniel S. Lamont
Attorney General: Richard Olney
Postmaster General: Wilson S. Bissell
Secretary of the Navy: Hilary A. Herbert
Secretary of the Interior: M. Hoke Smith
Secretary of Agriculture: J. Sterling Morton
Click on this interesting map to see who lived where. It's interesting to see how close everyone lived to each other. Washington was a really different time back then, when leaders in all branches of government lived close to each other in D.C. and socialized outside of work.
Below is a photo of Cleveland's last cabinet, which includes some of the members above. This was his cabinet his last year in office.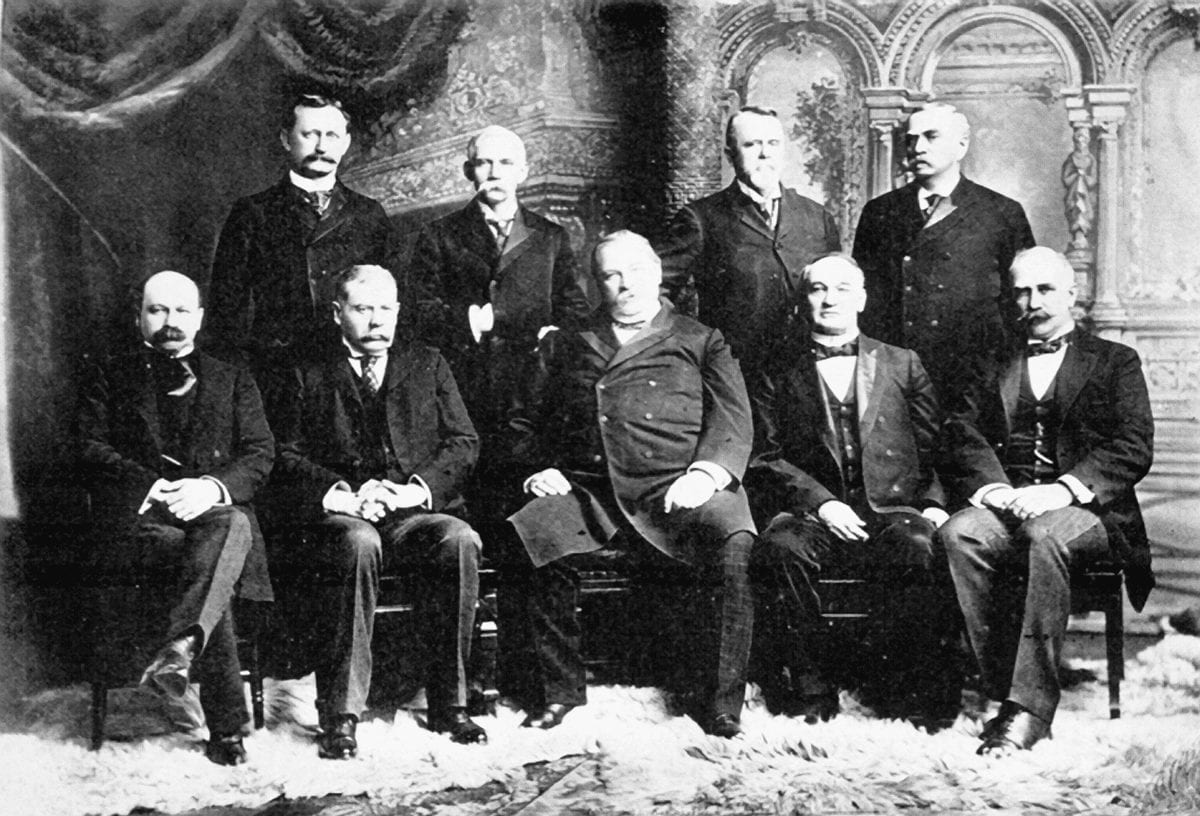 Oh, by the way, if you haven't read this piece on why it's named Cleveland Park, you should check that out.