One of our most popular posts ever was this one about the origin of Arlington's name. How about we dig a little deeper into Clarendon, the neighborhood in Arlington?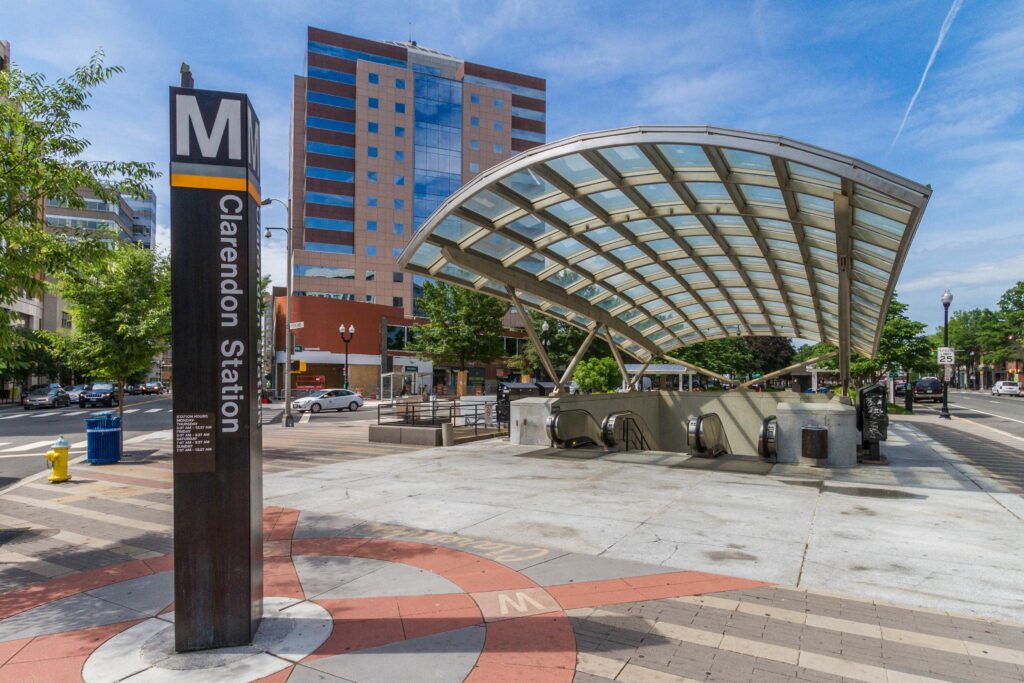 As you can see below, the area started as a development off of the Georgetown to Falls Church road (now Wilson Blvd.) and the Washington, Arlington, Falls Church Railway. Look at the map below and click on it for greater details.
The neighborhood dates back to 1900 when it was first planned out at the top of a hall on what is now Wilson Boulevard (i.e., where young professional 20-somethings go out every Thursday night). The village of Clarendon was named and dedicated on March 31st, 1900.
We found some great history on the Clarendon Alliance's website, where we learned that a large chunk of the area was formerly owned by George Mason and his son John up through 1830. According to their site, the name might come from Clarendon Avenue in Boston, the hometown of the man who owned the land at the time, Robert Treat Paine.
Alternatively, most other source point to the name coming from Edward Hyde, the 1st Earl of Clarendon in England. Currently, the 8th Earl of Clarendon and most recent, is George Edward Laurence Villers (b. 1976). There's also a Clarendon Palace in Wiltshire, England, the ruins of a Middle Ages castle. And, here's what you've been waiting for … Clarendon is Old English for 'clover covered hill.'
Below is a great old advertisement from The Washington Post in 1900. Make sure you click on it for a larger version to read the ad.
And here is yet another great advertisement from The Washington Post, the year the neighborhood was dedicated.