Theodore Horydczak's photograph from 1941 captured the old terminal building at National Airport in Arlington, Virginia. At that time, it was the only terminal in operation. National Airport, now known as Ronald Reagan Washington National Airport, was originally established in 1926 as Hoover Field, named after then-Secretary of Commerce Herbert Hoover. However, its growth and development were slow in the early years, and it wasn't until the late 1930s that a modern terminal building was constructed.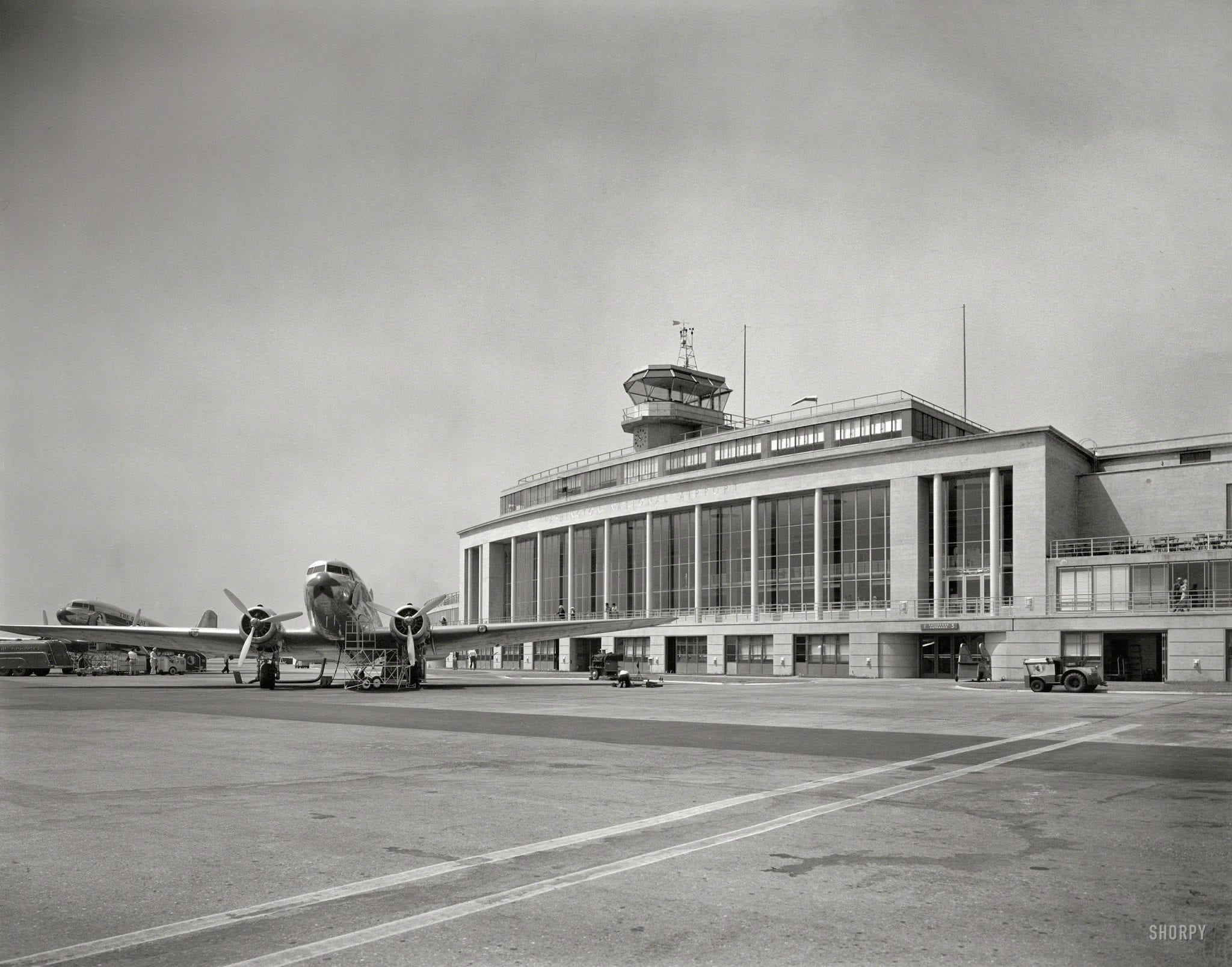 During World War II, the airport played a vital role in transporting military personnel and equipment, as well as serving as a hub for civilian air travel. After the war, the airport underwent significant expansion to accommodate the growing number of passengers and airlines. Today, the airport serves as a major transportation hub for the Washington, D.C. metropolitan area, with numerous airlines providing domestic and international flights.
The photograph is a fascinating glimpse into the airport's past and highlights the changes that have taken place over the years. Despite the significant growth and expansion, the airport continues to maintain its historical significance as a critical transportation link in the nation's capital.
Source: Shorpy