This is not good. Apparently the Washington Transit Company bus driver was going too fast to take a turn in the rain and this was the result.
Does anyone else find it odd (and amusing) that folks are gathered around, kind of milling about. Everyone hold steady for the camera and say "cheeeeeese!" The Washington Transit Company had just started the first D.C. bus system in the spring of 1921, so maybe the drivers weren't used to handling the large vehicles on the city streets.
Thanks to Shorpy for another gem … best historic photo site out there.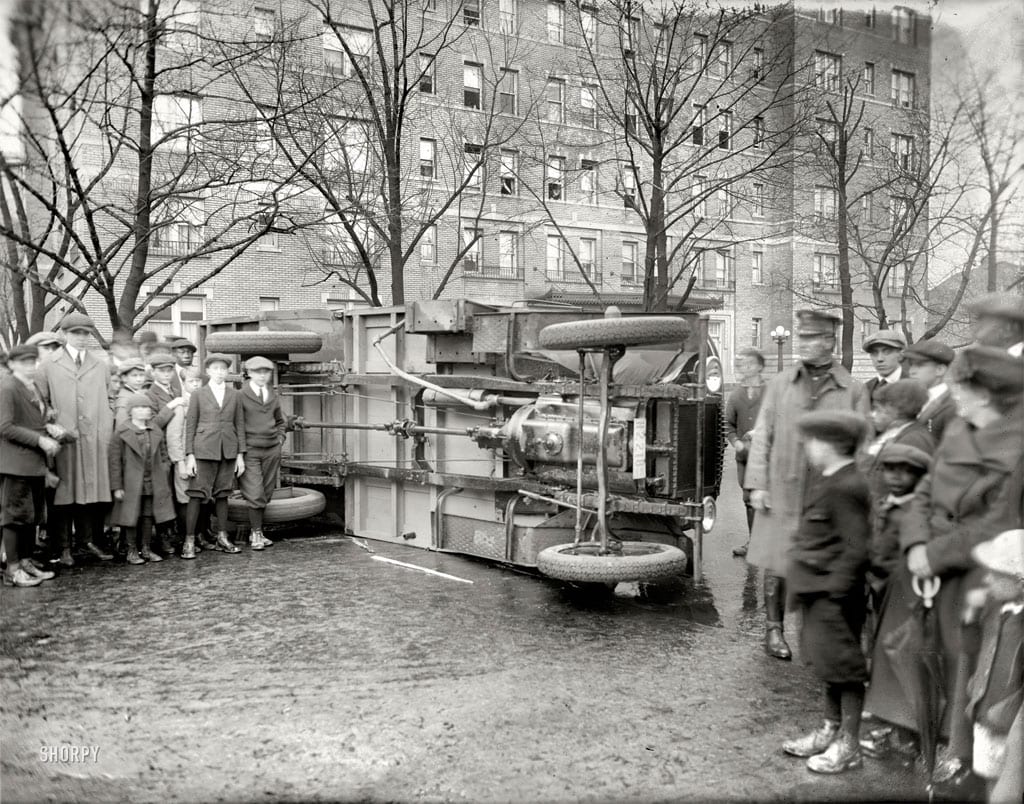 Below, check out the bus route throughout the city from 1933 (thanks again Shorpy).
CORRECTION: The flipped bus above appears to be the apartment building at 16th and V St. NW.
Related articles