In the annals of diplomatic history, few relationships are as intriguing as the one forged between the fledgling Republic of Texas and the burgeoning United States in the early 19th century. While many are familiar with Texas' eventual annexation into the Union, fewer realize the intricate dance of diplomacy that preceded this union.
Central to this narrative were eight key figures—ministers and ambassadors sent from Texas to Washington—who navigated the delicate balance of independence, alliance, and eventual unification. This post seeks to shed light on these envoys, their roles, and the broader context of Texan-American diplomacy in a pivotal era.
William H. Wharton (1836-1837)
William H. Wharton, born in Virginia in 1802, moved to Texas in the 1820s and quickly became a prominent figure in the burgeoning movement for Texan independence. His fervor for autonomy was evident when he co-authored the Goliad Declaration of Independence and played a pivotal role in the Convention of 1836, leading to the Texas Declaration of Independence. These actions positioned him as a key leader during the early days of the Texan quest for sovereignty.
When appointed as the first minister of the Republic of Texas to the United States, Wharton faced a monumental challenge in Washington. The young republic's recognition by the U.S. and potential annexation stood at the forefront of his agenda.
Serving under the cautious gaze of President Andrew Jackson, who was wary of exacerbating tensions with Mexico and confronting the contentious issue of slavery, Wharton devised a strategic approach. He ardently advocated for the formal recognition of Texas, highlighting its strategic and economic value. Simultaneously, he initiated discussions on possible annexation, weaving through the complexities of U.S. politics to emphasize the mutual benefits of a strengthened bond between Texas and the United States.
On March 3rd, 1837, the United States Senate voted to recognize the independence of Texas, as reported by the Alexandria Gazette the following day. Below is the article.
The Senate on Wednesday evening, resumed the consideration of the resolution on the independence of Texas, the question being on the substitute offered by Mr Norvell.

Mr Preston addressed the Senate at some length, chiefly in reply to Mr Buchanan, urging that former precedents not only warranted but required the express action of Congress at this time, the subject having been referred to them ny the President, and the facts being such as not only to justify but demand a recognition. He urged both the impropriety of referring the subject wholly to the President, and his unwillingness to trust with him the whole responsibility. He insisted that for Congress to wait till Mexico should recognise the independence of Texas was at variance with all former precedents.

Mr Buchanan, waiving reply, moved to lay the resolution on the table which motion was negatived by the following vote: Yeas 19; nays 23.

The amendment offered by Mr Norvell was lost by yeas and nays, as follows: Yeas 16; nays 25.

The original resolution, as offered by Mr Walker, was as follow's:

"Resolved, That the State of Texas having established and maintained an independent Government, capable of performing those duties, foreign and domestic, which appertain to independent Governments, and it appearing that there is no longer any reasonable prospect of the successful prosecution of the war by Mexico against said State, it is expedient and proper and in conformity with the laws of nations, and the practice of this government in like cases, that the independent political existence of said State be acknowledged by the Government of the U. S."

The question on agreeing to this resolution was decided as follows:

Yeas—Messrs. Bayard, Benton, Black, Calhoun, Cuthbert, Ewing, of Illinois, Fulton, Grundy, Hendricks, Linn, Moore, Mouton, Niles, Parker, Preston, Rives, Robinson. Ruggles, Sevier, Spence. Strange, Walker, White—23.

Nays—Messrs. Brown. Buchanan, Clayton, Davis, Hubbard, King, of Alabama, King, of Georgia, Knight, Morris, Nicholas, Norvell, Page, Prentiss, Swift, Tallmadge, Tipton, Tomlinson, Wall, Wright—19.

So the resolution was agreed to.

The announcement of this vote called forth some applause from the gallery which was promptly checked by the Chair. The next day a motion was made to reconsider this vote, but it failed.
Sadly, Wharton's life was tragically cut short in 1839 due to an accidental discharge from his pistol. Nevertheless, his legacy in both Texan independence and diplomacy remains unparalleled.
Memucan Hunt (1837-1838)
Memucan Hunt was born North Carolina in 1807, and found his way to Texas in the 1830s, a time when the region was simmering with revolutionary fervor against Mexican rule.
Quickly immersing himself in Texan affairs, Hunt served with distinction in the Texas Revolution. His leadership abilities, coupled with his military prowess, caught the attention of the newly formed Texan government. Soon after the revolution, Hunt was appointed as the Republic's Minister to the United States. In this crucial role he embarked on the arduous task of strengthening ties between Texas and the U.S. His tenure in Washington, D.C., was marked by fervent advocacy for the young republic. Hunt passionately pursued recognition and sought financial and military aid, emphasizing Texas's strategic importance in the geopolitical balance of the continent.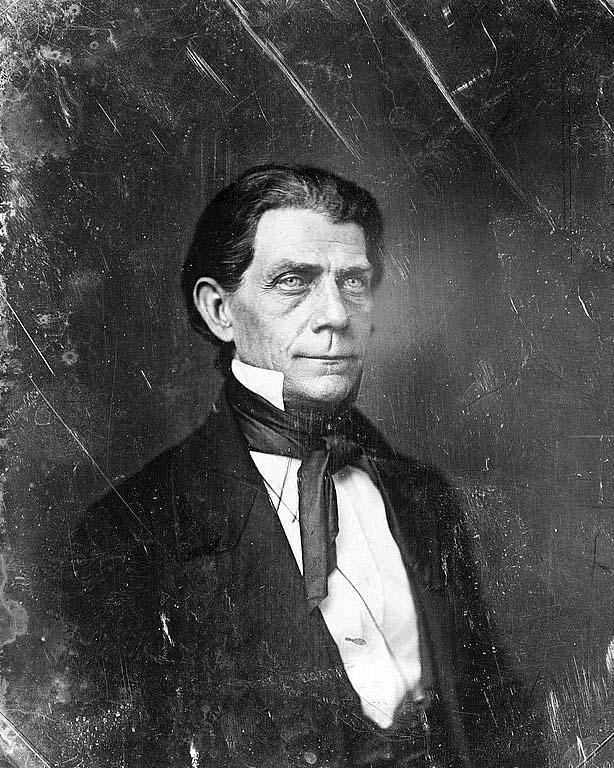 Beyond his diplomatic role, Hunt was also instrumental in shaping Texas's naval power. Recognizing the importance of a robust maritime presence for the fledgling republic, he played a pivotal role in the acquisition and commissioning of the Texan Navy. His insights and initiatives laid the groundwork for the republic's naval defenses, ensuring Texas could safeguard its interests against potential threats.
Despite the numerous challenges he faced, both in diplomacy and military affairs, Hunt's contributions to the Republic of Texas were profound. His tireless efforts in Washington, combined with his vision for a formidable Texan Navy, underscored his unwavering commitment to the cause of the Lone Star State.
Below is an excerpt from a published response by Secretary of State John Forsyth to Hunt's request for annexation. It was printed in Herald of the Times in Rhode Island on October 12th, 1837.
So long as Texas shall remain at war, while the United States are at peace with her adversary, the proposition of the Texan minister plenipotentiary necessarily involves the question of war with that adversary. The United States are bound to Mexico by a treaty of amity and commerce, which will be scrupulously observed on their part, so long as it can be reasonably hoped that Mexico will perform her duties and respect our rights under it. The United States might justly be suspected of a disregard of the friendly purposes of the compact, if the overture of General Hunt were to be even reserved for future consideration, as this would imply a disposition on our part to assume the quarrel of Texas with Mexico ; a disposition wholly at variance with the spirit of the treaty, with the uniform policy, and the obvious welfare of the United States.
Peter Wagener Grayson (1838)
Born in Kentucky, Peter Wagener Grayson was not only a diplomat for the Republic of Texas but also an accomplished poet and lawyer. His multifaceted talents brought him recognition in the United States long before his move to Texas in the 1830s. But upon settling in Texas, the whirlwind of its politics and fight for independence consumed him, setting him on a course toward diplomacy.
Grayson's eloquence and political insight quickly positioned him as the Republic's Minister to the United States, succeeding Memucan Hunt. In Washington, D.C., he faced the intricate task of strengthening Texan-American ties. With poetic grace, he navigated U.S. politics, advocating fervently for Texas's recognition and support, all the while championing annexation and ensuring Texas's interests remained paramount.
Though his tenure in Washington was brief, Grayson's impact was lasting. Balancing his diplomatic responsibilities with personal challenges, he played a pivotal role in shaping Texas's early relationship with the U.S. His legacy, a blend of literature and diplomacy, remains a testament to the diverse talents that contributed to the Texan narrative.
Anson Jones (1838-1839)
Born in Seekonk, Massachusetts in 1798, Anson Jones embarked on a journey in the realm of medicine, traveling from Vermont to Venezuela, and finally settling in Philadelphia. His early years were marked by persistence, as success in his chosen medical field remained elusive. Alongside, he ventured into diverse pursuits, from managing a drugstore to participating in fraternal organizations such as the Freemasons and the Odd Fellows.
It was the allure of Texas in 1833 that transformed Jones's life. In this new frontier, his medical practice found its footing, and for the first time, he tasted professional success. However, beyond the consultations and surgeries, the vibrant political scene of Texas beckoned him. His involvement in the Texas Revolution, not just as a medical professional but as a budding political figure, showcased his evolving aspirations.
Soon, Jones found himself climbing the political ranks of the young Republic of Texas. This ascent culminated in his appointment as the Minister to the U.S., a role that would challenge him and define his legacy. In Washington, he became the voice of Texas, passionately advocating for its annexation to the United States. The diplomatic corridors echoed with his negotiations, as he deftly navigated U.S. politics and awaited strategic moves from Mexico to fortify Texas's annexation stance.
Ultimately, Jones's unwavering commitment and diplomatic acumen bore fruit with the annexation of Texas in 1846. This monumental achievement not only reshaped the map but also enshrined Jones's legacy as the "Architect of Annexation", cementing his influential role in both Texan and American history.
Richard G. Dunlap (1839-1840)
Richard G. Dunlap, born in Knoxville, Tennessee, epitomized a life marked by fervor and dedication. Guided by his father, Hugh Dunlap's foundational influence in East Tennessee, Richard's formative years at the Ebenezer Academy set the stage for his military and political pursuits. He showcased military prowess alongside General Andrew Jackson during the Battle of New Orleans and later as a leader in the Seminole Wars.
While Richard's military and legal feats in Tennessee were significant, his diplomatic endeavors in Washington D.C. stand out prominently. Appointed as the Minister Plenipotentiary and Envoy Extraordinary for the Republic of Texas in 1839, Dunlap embarked on a mission fraught with complexities. His primary objective was to engage with Secretary of State Forsyth, proposing U.S. mediation between Texas and Mexico. This diplomatic dance was a challenge, as the U.S. administration treaded cautiously, and Mexico remained resistant to recognizing the rebellious Texan entity.
Despite the challenges, Dunlap remained steadfast in Washington, advocating for Texas's interests until his successor arrived. His commitment to diplomacy was further personal when he wed Mary Louisa Winn in 1840, linking him to the U.S. Minister to Mexico, Powhatan Ellis, through familial ties (Ellis' wife was Mary Louisa Winn's sister). Tragically, a year following his marriage, Dunlap's life was cut short by congestive fever in New Orleans. Nevertheless, his contributions, particularly in the corridors of Washington's diplomacy, remain an enduring testament to his legacy in both Tennessee and Texas histories.
Barnard Elliott Bee, Sr. (1840-1841)
Barnard Elliott Bee, Sr., while originating from the esteemed Bee family of South Carolina, truly carved his niche in the annals of history during his diplomatic tenure in Washington D.C. Representing the fledgling Republic of Texas in the U.S. capital was no small feat, and Bee's appointment in 1840 as the Minister to the U.S. came at a particularly tumultuous period in Texan-American relations.
During his stay in Washington, Bee was tasked with the formidable challenge of advocating for Texas's interests amidst a U.S. political landscape that was deeply divided on the issue of Texas's annexation. The Republic, a young and volatile entity, sought validation and support from its northern neighbor, and Bee's role was to bridge the gap between Texan aspirations and the concerns of the U.S. government. His numerous discussions, negotiations, and interactions with key American political figures reflected his dedication to ensure that Texas was viewed favorably and its strategic importance recognized.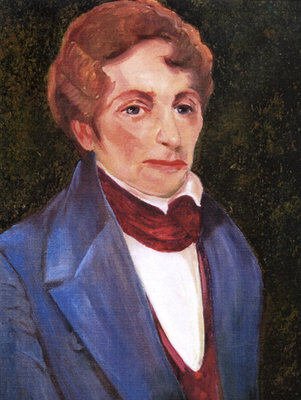 Furthermore, Bee, as Texas's primary envoy in the capital, had to ensure open channels of communication between Texas's leadership and the U.S. administration. He meticulously conveyed Texas's position on various matters while also interpreting and relaying the U.S.'s stance back to Texas. Balancing the delicate dance of diplomacy, he sought to establish a rapport with U.S. officials, advocating for Texas's recognition, potential financial aid, and, most significantly, its eventual annexation.
Despite the challenges and the overarching shadow of potential conflict with Mexico, Bee remained steadfast in his mission. His time in Washington, though brief, encapsulated the essence of a determined diplomat, striving to bridge two nations at a crossroads of history. The efforts of Barnard Elliott Bee, Sr. in Washington not only emphasized his own diplomatic prowess but also underscored the significance of Texas on the global stage at that time.
James Reily (1841-1842)
Born in Ohio, James Reily emerged as a vital figure in the early diplomatic and political scene of Texas. After obtaining a bachelor's degree from Miami University in 1829 and studying law at Transylvania University, Kentucky, he practiced law in Vicksburg, Mississippi. However, it was Texas that beckoned him, and by 1836, he had relocated there, received a headright of 1,280 acres, and settled his family in Nacogdoches. In Texas, he served as a major in the Army of the Republic and became a law partner to Thomas J. Rusk, future Secretary of War for Texas and president pro tempore of the U.S. Senate.
In the early years of the Republic of Texas, Reily found himself deeply intertwined with its political landscape. His legal expertise and commitment to the Texan cause earned him various roles, including being appointed by President Mirabeau B. Lamar to sell Texas government bonds in New Orleans in 1839, a venture that, however, did not bear fruit. By 1840, Reily was representing Harris County in the House of Representatives of the Republic.
Reily's diplomatic prowess came to the forefront when President Sam Houston appointed him as chargé d'affaires in Washington, D.C., in 1842. He arrived with the task of strengthening Texas's ties to the U.S. In the American capital, he worked with Secretary of State Daniel Webster and negotiated a treaty of amity, commerce, and navigation. Unfortunately, this treaty did not find favor in the U.S. Senate. Despite his commitment to Texas, Reily's strong anti-annexation views led to his confirmation's failure for the permanent diplomatic post representing Texas in Washington.
Later, during the Mexican War, Reily exhibited his military leadership by commanding a Texas regiment. He took an active role in politics, navigating party lines and advocating for positions close to his heart, such as his staunch pro-slavery stance and support for secession. In the Civil War, Reily's commitment to the Confederacy was unwavering. As colonel of the Fourth Texas Mounted Volunteers, he served in Gen. Henry H. Sibley's Arizona Brigade. Although a diplomatic mission initially kept him away from the battlefield, he later rejoined his regiment. At the battle of Fort Bisland on Bayou Teche near Franklin, Louisiana, on April 14, 1863, Reily was killed in action.
Isaac Van Zandt (1842-1845)
Isaac Van Zandt, a distinguished lawyer, legislator, and diplomat, was born on July 10, 1813, in Franklin County, Tennessee. His journey to prominence reached its peak when he was appointed as Texas's chargé d'affairs to the United States by President Sam Houston. In Washington, Van Zandt emerged as an ardent advocate for the annexation of Texas to the Union. His diplomatic acumen was evident as he navigated the complex political landscapes of both Texas and the U.S., building bridges and fostering relationships that would prove pivotal for Texas's eventual annexation in 1845.
Throughout his tenure in the capital, Van Zandt effectively communicated Texas's aspirations and potential to key American political figures. His dedication and persistent efforts, alongside his adept negotiation skills, made him an invaluable asset to Texas during this crucial period. While his time in Washington was marked by significant achievements, it was also characterized by his unwavering commitment to ensuring that Texas's interests were always at the forefront.
Upon successfully realizing the goal of annexation, Van Zandt returned to Texas in 1845. However, his time in Washington remains one of the most defining chapters of his life, establishing him as a key figure in the annals of Texan-American diplomacy. Sadly, his life was cut short in 1847 due to yellow fever.
Below is an excerpt from the treaty published on May 18, 1844. It was signed by Secretary of State John C. Calhoun, Isaac Van Zandt, and J. Pinckney Henderson. The full transcription of the treaty as published follows below the image.
A Treaty of Annexation concluded between the United States of America and the Republic of Texas, at Washington, the twelfth of April, 1844.

The people of Texas having, at the time of the adoption of their Constitution, expressed, by an almost unanimous vote, their desire to be incorporated into the United States, and being still desirous of the same with equal unanimity, in order to provide more effectually for their security, ahtf the United States, actuated solely by a desire to add to their own security and prosperity, and to meet the wishes of the government and people of Texas, have determined to accomplish, by treaty, objects so important to their mutual and permanent welfare.

For that purpose, the President of the United States has given full powers to John C. Calhoun, Secretary of the State of the United States, and the President of the Republic of Texas has appointed, with like powers, Isaac Van Zandt and J. Pinckney Henderson, citizens of the said Republic; and said Plenipotentiaries, after exchanging their full powers, have agreed on and concluded the following articles:

ARTICLE I. The Republic of Texas, acting in conformity with the wishes of its people and every department of its government, cedes to the United States all its territories, to be held by them in full property and sovereignty, and to be annexed to the said United States as one of their Territories, subject to the same constitutional provisions with their other Territories. This cession includes all public lots and squares, vacant lands, mines, minerals, salt lakes and springs, public edifices, fortifications, barracks, ports and harbors, navy and navy-yards, docks, magazines, arms, armaments and accoutrements, archives, and public funds, debts, taxes and dues unpaid at the time of the exchange of the ratifications of this treaty.

ARTICLE II. The citizens of Texas shall be incorporated into the Union of the United States, maintained and protected in the free enjoyment of their liberty and property and admitted, as soon as may be consistent with the principles of the Federal Constitution, to the enjoyment of all the rights, privileges, and immunities of citizens of the United States.

ARTICLE III. All titles and claims to real estate, which are valid under the laws of Texas, shall be held to be so by the United States; and measures shall be adopted for the speedy adjudication of all unsettled claims to land, and patents shall be granted to those found to be valid.

ARTICLE IV. The public lands hereby ceded shall be subject to the laws regulating the public lands in other Territories of the United States, as far as they may be applicable; subject, however, to such alterations and changes as Congress may from time to time think proper to make. It is understood between the parties that, if in consequence of the mode in which lands have been surveyed in Texas, or from previous grants or locations, the sixteenth section cannot be applied to the purpose of education, Congress shall make equal provision by grant of land elsewhere. And it is also further understood, that, hereafter, the books, papers, and documents relating to land claims shall be deposited and kept at such place in Texas as the Congress of the United States shall direct.

ARTICLE V. The United States assume and agree to pay the public debts and liabilities of Texas, however created, for which the faith or credit of her government may be bound at the time of the exchange of the ratifications of this treaty; which debts and liabilities are estimated not to exceed in the whole ten millions of dollars, to be ascertained and paid in the manner hereinafter stated.

The payment of the sum of three hundred and fifty thousand dollars shall be made at the treasury of the United States within ninety days after the exchange of the ratifications of this treaty, as follows: Two hundred and fifty thousand dollars to Frederick Dawson of Baltimore, or his executors, on the delivery of that amount of ten per cent. bonds of Texas: one hundred thousand dollars, if so much be required, in the redemption of the exchequer bills which may be in circulation at the time of the exchange of the ratifications of this treaty. For the payment of the remainder of the debts and liabilities of Texas, which, together with the amount already specified, shall not exceed ten millions of dollars, the public lands herein ceded and the nett revenue from the same, are hereby pledged.

ARTICLE VI. In order to ascertain the full amount of the debt and liabilities herein assumed, and the legality and validity thereof, four commissioners shall be appointed by the President of the United States, by and with the advice and consent of the Senate, who shall meet at Washington, Texas, within the period of six months after the exchange of the ratifications of this treaty, and may continue in session not exceeding twelve months, unless the Congress of the United States should prolong the time. They shall take an oath for the faithful discharge of their duties, and that they are not directly or indirectly interested in said claims at the time, and will not be during their continuance in office; and the said oath shall be recorded with their proceedings. In case of the death, sickness or resignation of any of the commissioners, his or their place or places may be supplied by the appointment as aforesaid, or by the President of the United States during the recess of the Senate. They, or a majority of them, shall be authorized, under such regulations as the Congress of the United States may prescribe, to hear, examine and decide on all questions touching the legality and validity of said claims, and shall, when a claim is allowed, issue a certificate to the claimant, stating the amount, distinguishing principal from interest.

The certificates so issued shall be numbered, and entry made of that number, the name of the person to whom issued, and the amount, in a book to be kept for that purpose. They shall transmit the records of their proceedings and the book in which the certificates are entered, with the vouchers and documents produced before them, relative to the claims allowed or rejected, to the Treasury Department of the United States, to be deposited therein; and the Secretary of the Treasury shall, as soon as practicable after the receipt of the same, ascertain the aggregate amount of all the debts and liabilities allowed; and if the same, when added to the amount to be paid to Frederick Dawson and the sum which may be paid in the redemption of the exchequer bills, shall not exceed the estimated sum of twelve millions of dollars, he shall, on the presentation of a certificate of the commissioners, issue, at the option of the holder, a new certificate for the amount, distinguishing principal from interest, and payable to him or order, out of the nett proceeds of the public lands hereby ceded, or stock of the United States, for the amount allowed, including principal and interest, and bearing an interest of three per cent. per annum from the date thereof; which stock, in addition to being made payable out of the net proceeds of the public lands hereby ceded, shall also be receivable in payment for the same. In case the amount of debts and liabilities allowed, with the sums aforesaid to be paid to Frederick Dawson, and which may be paid in the redemption of the exchequer bills, shall exceed the said sum of ten millions of dollars, the said Secretary, before issuing a new certificate or stock, as the case may be, shall make in the amount of said certificates or stock such proportionable and rateable reduction on its amount as to reduce the same to the sum of ten millions of dollars; and he shall have power to make all needful rules and regulations necessary to carry into effect the power hereby invested in him.

ARTICLE VII. Until further provision shall be made by Congress, the laws of Texas as now existing shall remain in force, and all executive and judicial officers of Texas, except the President, Vice-President, and Heads of Departments, shall retain their offices, with all the powers and functions thereto appertaining, and the courts of justice shall remain in all respects as now established and organized. The President of the United States, by and with the advice and consent of the Senate, shall appoint a Governor, who shall take the oath of office prescribed by the Constitution of the United States, and shall, in addition, swear that he will, to the best of his ability, preserve peace and order in the said State during the period of his service. He shall exercise all the executive authority necessary to give effect to the provisions of this treaty.

ARTICLE VIII. Immediately after the exchange of the ratifications of this treaty, the President of the United States, by and with the advice and consent of the Senate, shall appoint a commissioner; who shall proceed to Texas and receive the transfer of the territory thereof, and all the archives and public property and other things herein conveyed, in the name of the United States. And the said commissioner shall exercise all executive authority in said territory necessary to give effect to the provisions of this treaty, and shall have power to issue proclamations to the people of Texas, requiring obedience to the authority of the United States.

ARTICLE IX. The present treaty shall be ratified by the contracting parties, and the ratifications be exchanged at the City of Washington in six months from the date hereof, or sooner if possible.

In witness whereof, we the undersigned, plenipotentiaries of the United States of America and of the Republic of Texas, have signed by virtue of our powers the aforesaid treaty of annexation, and have hereunto affixed our seals respectively.

Done in duplicate at the City of Washington, on the twelfth day of April, in the year of our Lord one thousand eight hundred and forty-four, and of the Independence of the United States the sixty-eighth, and of the Republic of Texas the ninth.

J. C. Calhoun [L.S.]
Isaac Van Zandt [L.S.]
J. Pinckney Henderson [L.S.]