Photos of yesterday, featuring regular people and regular places.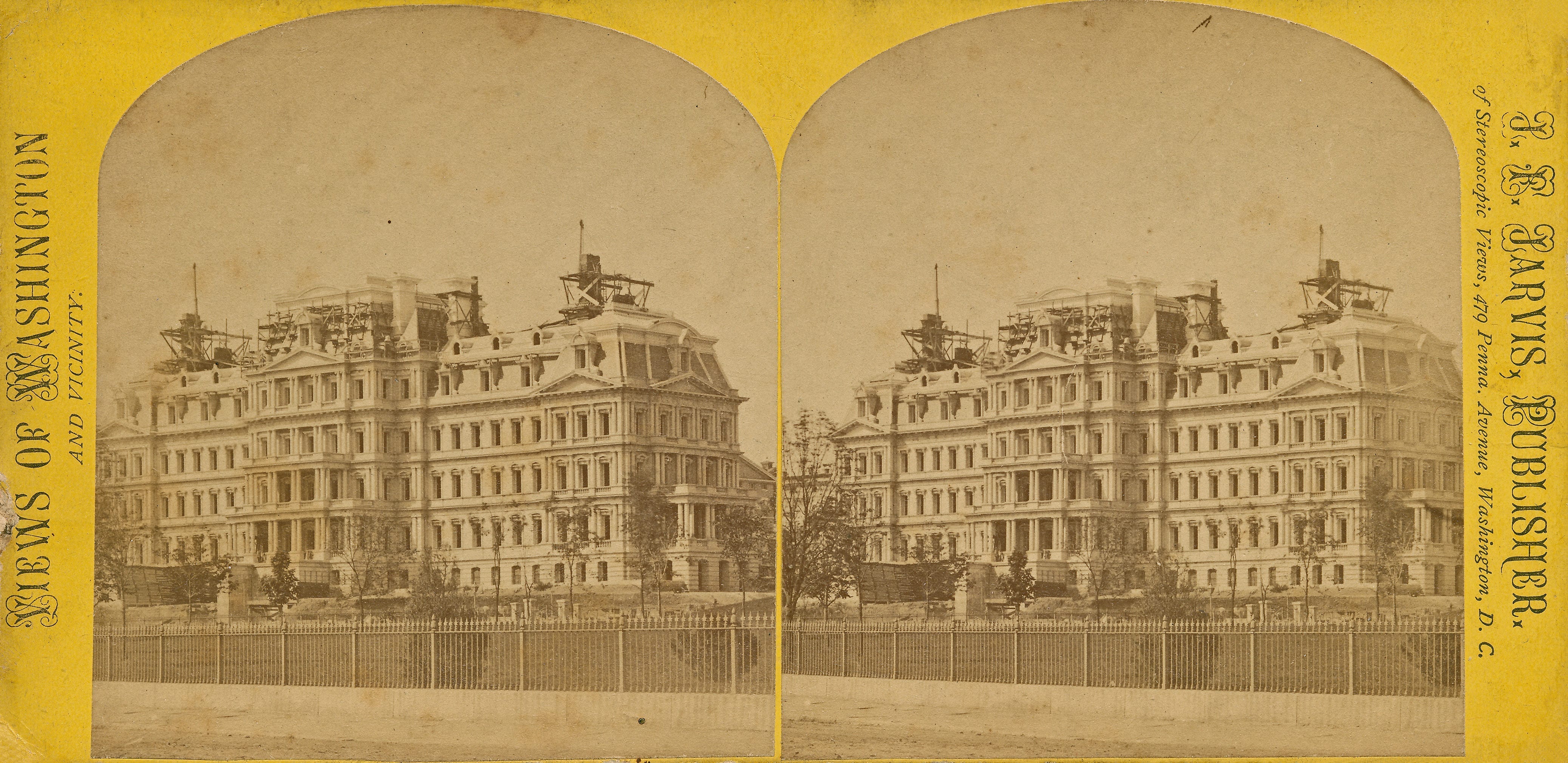 Check this out … what a fascinating old stereographic photo of the Old Executive Office Building, then known as the State, War, and Navy Building, adjacent to the White House. John DeFerrari posted a great history...
Check out this amazing old photo of the Department of Agriculture Building at 13th and B St. SW.
These are amazing old photos of alley living in Washington in the 1940s.
From the cars in the photo, we're guessing this is the late 1970s, maybe the early 1980s.
We're all cooped up consuming an inordinate amount of negative news staring at the tube. How about some cool photos and imagery of days gone by to take your mind off of what's happening, even if...
Need something to take your mind off what's happening? How about some great old photos of downtown Washington 100 years ago? Here's a terrific old image showing the Woodward & Lothrop Building, which still stands today....
This shows a snowy street in D.C. back in the early 1890s. You're looking at Maryland Ave. Southwest near 7th St. Source: D.C. Library
Where is this? We dug this up on Shorpy and want to figure out where it was in the District. Source: Shorpy
You're looking at a cool old photo from 1926, showing the DCJCC at 16th and Q St.
This lovely old photo of Washington shows the Petworth neighorhood from the air in the 1930s. Any idea where this is in Petworth? Also, for those in Petworth who thumb their nose at the suburban dwellers...