If you lived in the Mid-Atlantic a few decades ago, you undoubtedly have fond memories of visiting your local Peoples Drug store. With their trademark red signs and friendly service, Peoples Drug was a beloved community pharmacy chain for over 80 years before being acquired by CVS in the 1990s.
Let's take a nostalgic trip back and explore the history of this iconic drugstore brand that was a fixture in so many neighborhoods along the East Coast.
The Origins of a Pharmacy Empire
Peoples Drug was founded in 1905 by a businessman named Malcolm Gibbs. He opened the very first Peoples Drug store right in downtown Washington D.C. at 824 7th St NW. By 1910, Gibbs was living in Columbia Heights with his wife Maude and young son Henry, as his pharmacy business rapidly expanded.
The first Peoples Drug stores sought to provide low prices and quality service to urban working class neighborhoods. True to its name, Peoples Drug aimed to be an affordable and accessible pharmacy for everyday people.
By 1930, just 25 years after it was founded, Peoples Drug had grown to an impressive 110 stores located throughout the Washington D.C. metro area. The company operated additional stores under the names Days Drug and Shearer Drug as well.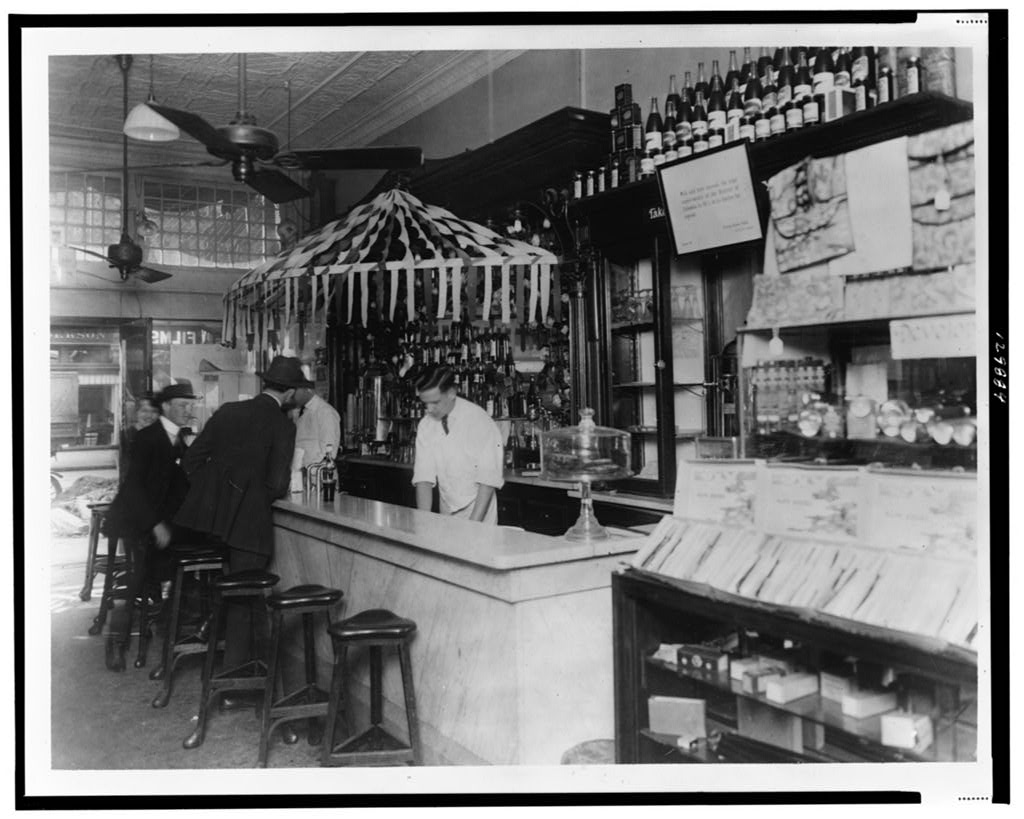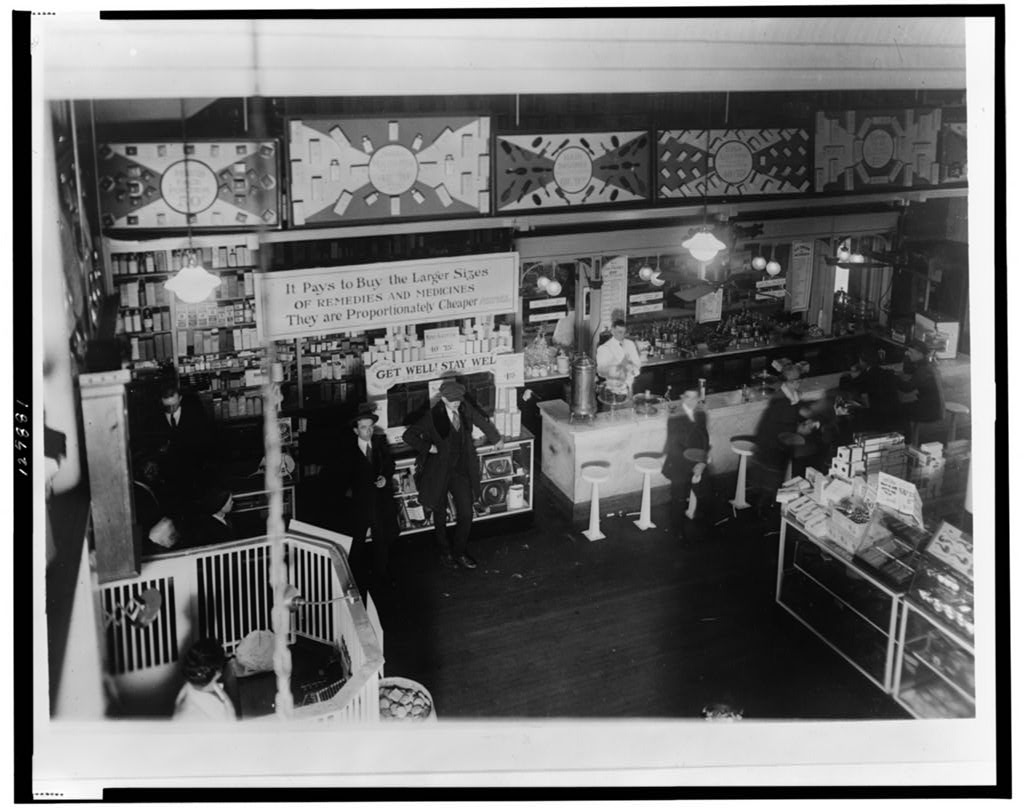 Expansion Up the East Coast
Over the next few decades, Peoples Drug embarked on an ambitious expansion all along the East Coast, opening hundreds of new stores. By 1970, the company had a whopping 252 Peoples Drug stores scattered across D.C., Maryland, Virginia, Pennsylvania, Ohio, West Virginia, North Carolina, South Carolina, Florida, New York, and New Jersey.
Behind this dramatic growth was a shrewd business strategy. Peoples Drug sought to purchase well-established local pharmacies in key markets and convert them to the Peoples name. This allowed the company to quickly gain an existing customer base. Between new store openings and acquisitions, Peoples Drug's empire swelled to 500 stores by 1975.
Becoming a Regional Powerhouse Chain
In the 1970s and early 80s, Peoples Drug continued acquiring independent pharmacies and smaller drugstore chains, sealing its status as a dominant retail pharmacy presence throughout the Mid-Atlantic region. After purchasing the Ohio-based Lane Drug chain in 1975, Peoples could claim close to 800 stores.
Shopping at most Peoples Drug locations provided a consistent experience. Customers were greeted by the signature red and white Peoples Drug sign out front. Inside they could find a lunch counter to grab a snack, pick up prescriptions, and browse the retail products tailored to their neighborhood.
Many shoppers visited their nearby Peoples Drug every week out of habit. The stores understood the needs of surrounding residents. Seniors could take their time browsing the aisles on a quiet weekday morning. Parents could duck in to grab a gallon of milk or to fill a prescription for a sick child. Teens might hang out and chat after school. Peoples Drug stores knew their customers.
The friendly and convenient shopping experience brought many loyal return customers over the decades. The red Peoples Drug sign became a welcoming beacon in hundreds of communities.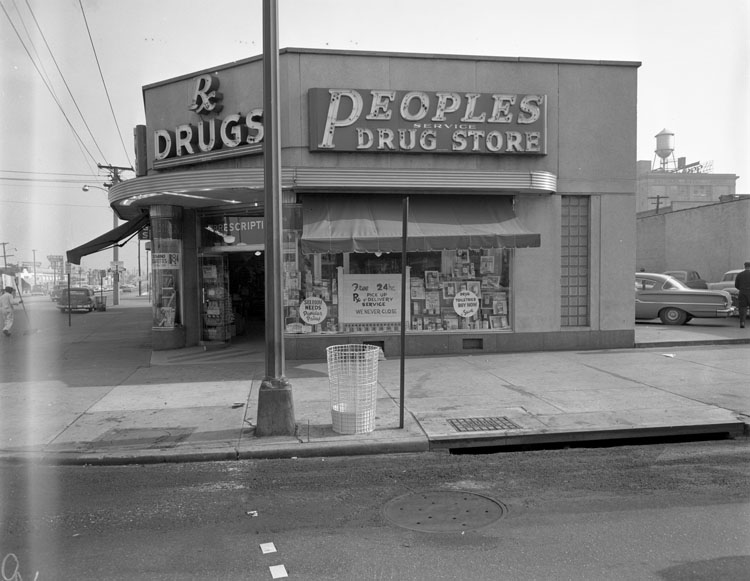 Advertisements and Jingle
In its advertising from the 1960s through the 1980s, Peoples Drug used catchy radio and TV jingles along with colorful print ads to cement itself as a household name. Taglines emphasized the convenience, service, and value customers could expect. Below are two old ads we surfaced on YouTube.
Many baby boomers fondly remember the Peoples Drug television commercials that aired regularly during prime time shows. The ads trumpeted weekly sales and the newest products. In the 1970s and 80s, Peoples Drug sponsored the weather forecast on local DC station WTOP.
Nothing said Peoples Drug more distinctly than the upbeat musically jingles. Generations of customers in the Mid-Atlantic could sing lines like "Your family's friend, your Peoples Drug store" and "Count on Peoples." Just a few bars of a Peoples Drug jingle would trigger nostalgia for many.
The ad campaigns successfully helped make Peoples Drug a trusted local institution over the years.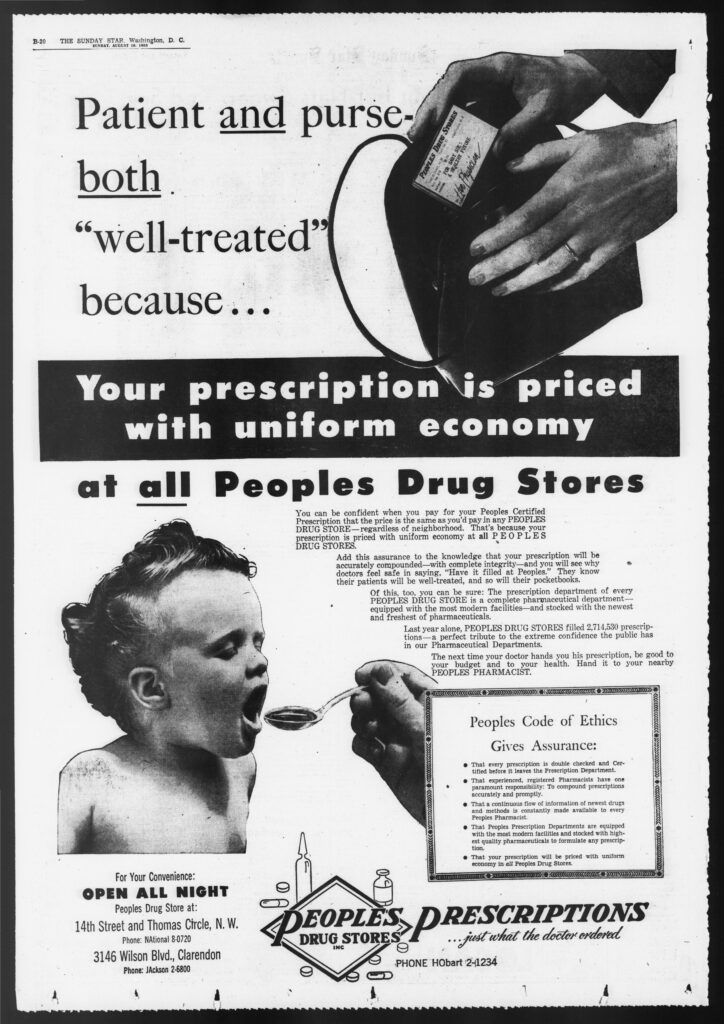 The Rise of National Chains
By the mid-1980s, the shifting pharmacy industry and big national chains like CVS put pressure on regional chains like Peoples Drug. In response, Peoples Drug consolidated its focus on its core mid-Atlantic markets while selling its stores in more far-flung locations.
In 1984, the Canadian company Imasco purchased Peoples Drug for $320 million. Just six years later in 1990, Imasco sold the Peoples Drug chain to CVS Corporation for $330 million.
Initially, CVS kept the familiar Peoples Drug name and simply rebranded stores. But by 1994, CVS had converted the remaining holdout Peoples Drug locations to its national CVS/Pharmacy brand. An iconic local chain soon became absorbed by a sprawling national retailer.
Preserving Memories
For customers who regularly shopped Peoples Drug stores over multiple decades, the name still carries strong nostalgic meaning. The red Peoples Drug signs were fixtures in so many East Coast communities, big and small, serving as neighborhood hubs where locals gathered.
So next time you pass a CVS pharmacy, take a moment to remember the heritage of Peoples Drug. Let the memories of buying penny candy at the lunch counter or paging through comic books come flooding back. And be sure to share your recollections so the legacy of this beloved regional chain lives on.