What was Washington, D.C. like in the 1940s? Take a look at our great posts with stories, people, photos, and history about the District from the forties.
This cool old photo shows the magazine rack at National Airport back the year it opened, in 1941. This is the terminal waiting area. Take a look at a few more old photos of National Airport,...
These are amazing old photos of alley living in Washington in the 1940s.
Where is this? We dug this up on Shorpy and want to figure out where it was in the District. Source: Shorpy
It sure isn't pretty, but it's quite effective at diverting traffic from Rosslyn, around Georgetown and onto K St. Granted, traffic is still horrific on Key Bridge, M St., and K St., but imagine how it...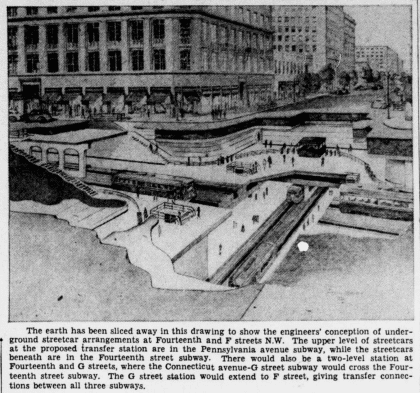 Between 1930 and 1950, the population of Washington expanded incredibly. The crush of people needed a way to get to work, and though a proposed subway in 1912 never came to fruition, the idea resurfaced during...
This lovely old photo was taken in 1941. You're looking at the old terminal (then the only terminal) at National Airport in Arlington, Virginia.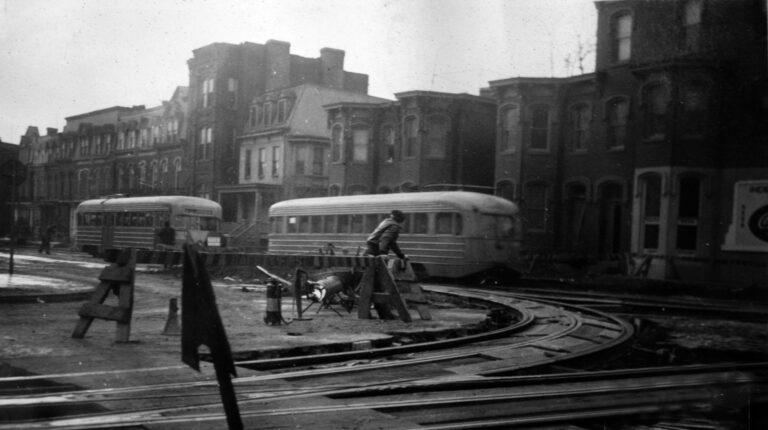 Take a look at the building below. This is the Federal Aviation Administration's headquarters on Independence Ave. SW. It obviously didn't always look like this. Now look below at what the block looked like in 1941,...
During the dark early days of World War II, people in the city of Washington still found time to relax on weekends. This photo was taken on a Sunday in July 1942 by John Collier. In...
This great photo shows the Jefferson Memorial back in 1940, before World War II. Source: National Park Service Here's another cool one we dug up.
The day after Pearl Harbor this is what the Lincoln Memorial looked like. Reminds me a little of what downtown Washington looked like the day after 9/11.