What was Washington, D.C. like in the 1940s? Take a look at our great posts with stories, people, photos, and history about the District from the forties.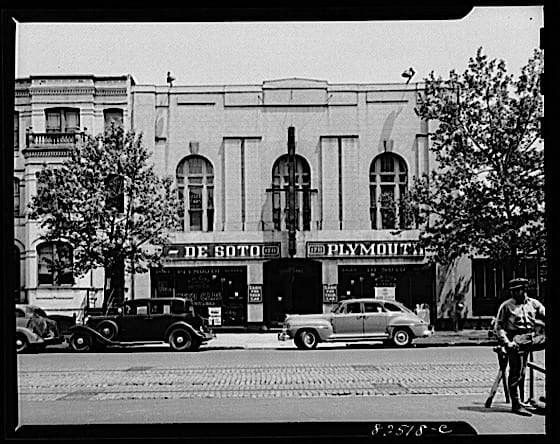 These photos show a cool old building on 14th St. in Logan Circle which still stands today. It used to be an automobile dealership and the photos below are from 1942 during World War II. In...
This lovely photo is captioned as the Charles Joseph Nourse House in Tennallytown (read about the name's history). This is the main administrative house today and it's known as Zartman House. It's a beautiful old farm...
Check out this photo showing the old Republic Theatre at 13th and U St. back then. The theater opened up back on May 30th, 1921, one block west of the Lincoln Theatre, which still stands. Unfortunately,...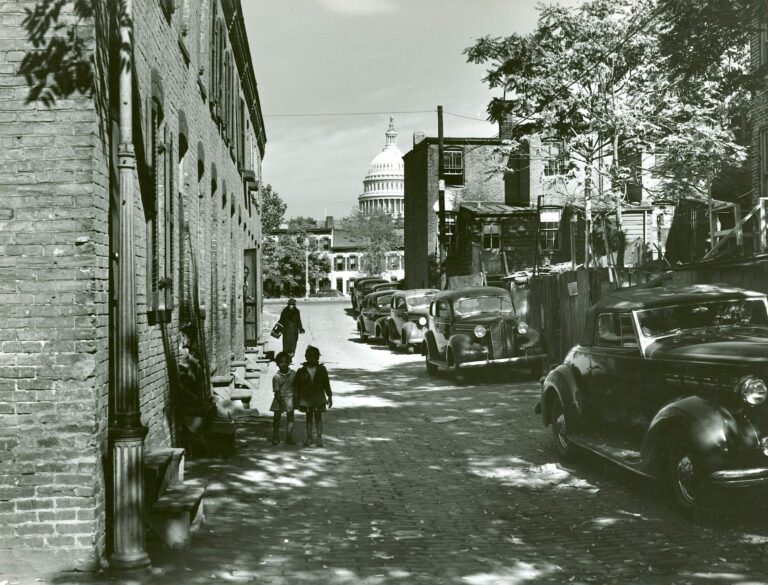 This old photograph shows Southwest D.C. as it looked in the late 1930s and early 1940s. Source: New York Public Library I can't really even orient myself to where this is today as the place has...
is this one of the most impressive photos of the Lincoln Memorial? Source: Library of Congress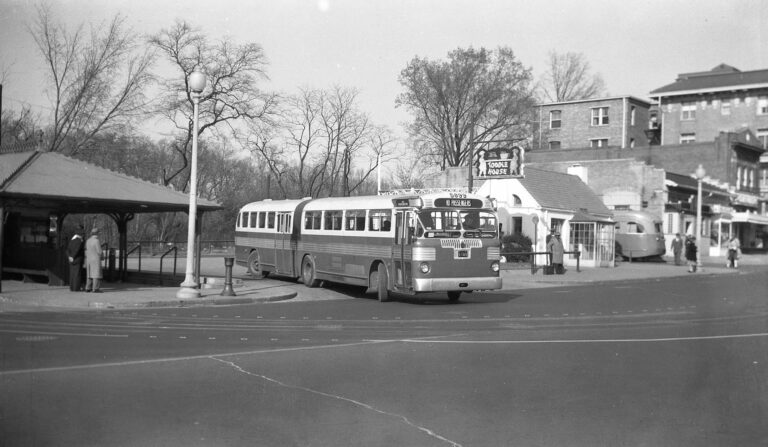 Check this out. It looks as it does today, minus the Toddle House in the background which is now Mama Ayesha's. Source: Flickr user rockcreek
This photo is something that probably wouldn't be shot today. At least, not easily, without military notification and support. So, enjoy this rare photo of the Pentagon as seen from above. Source: Shorpy
Check out this cool photo we dug up on Shorpy. Also, check out the sweet Senate Beer advertisement below the clock. Looks like this photo was taken at 11:14 am. Source: Shorpy
This is a guest post by Angela Harrison Eng At a first glance, there is nothing monumental about 1625 K Street NW. A bland building occupies the space, along with several nondescript businesses and a parking...
With all the buzz about whether the H Street streetcar will happen or not, we thought it would be a great idea to share some images of what streetcar living was like back in the middle...