This old photograph shows Southwest D.C. as it looked in the late 1930s and early 1940s.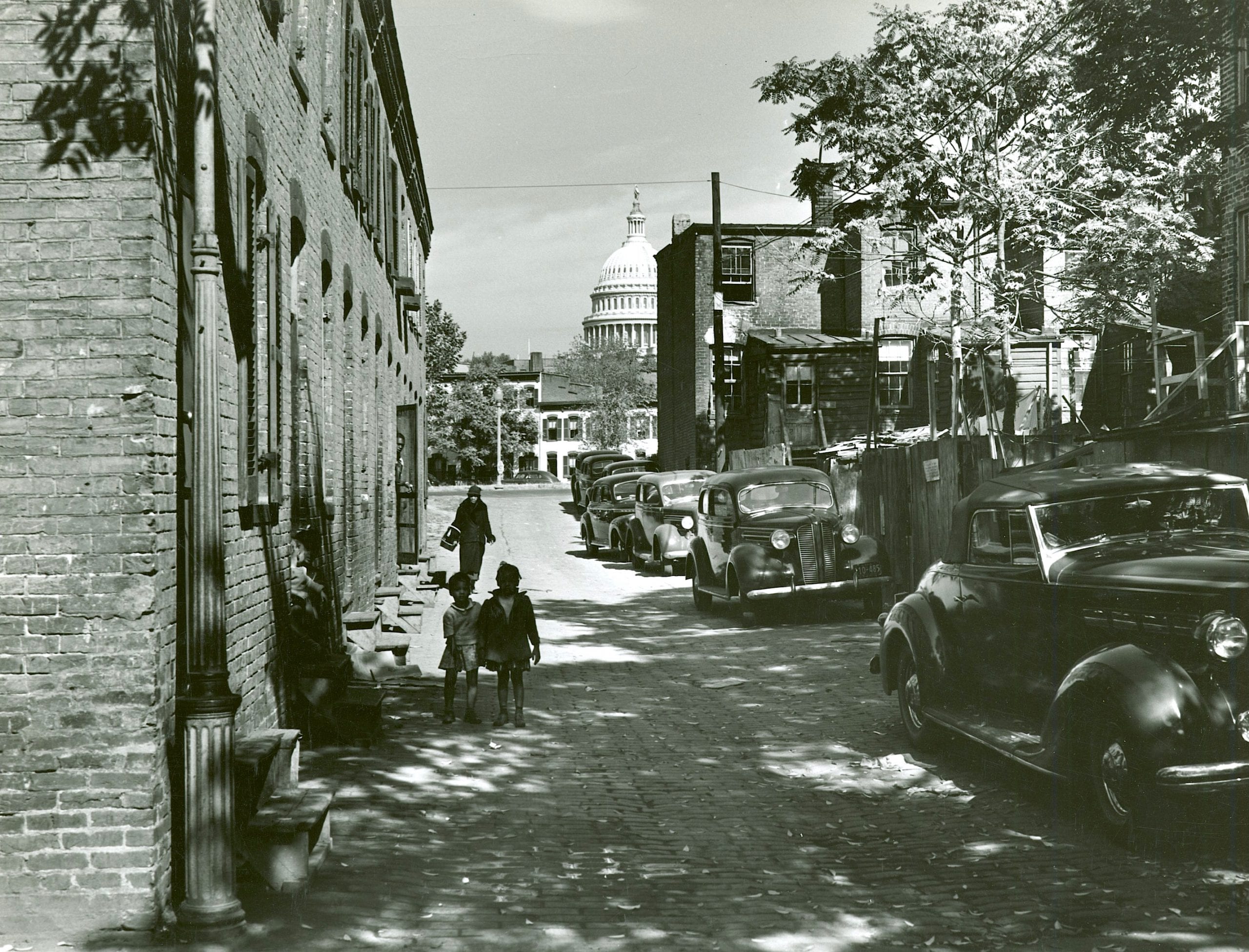 Source: New York Public Library
I can't really even orient myself to where this is today as the place has changed so much. This is around the same area today, which is completely unrecognizable. Built in 1965, the Rayburn House Office Building blocks the view of the Capitol Dome.
Okay, so after a little more digging, we figure it's somewhere near this pin on Google Maps.