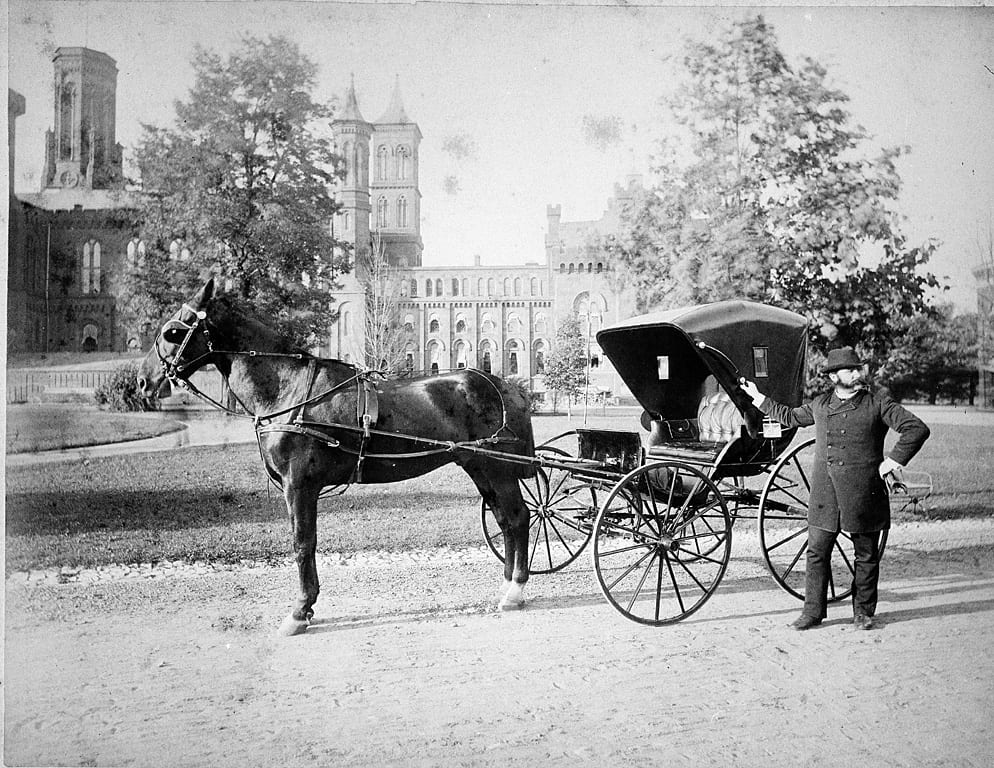 Here's a photograph from 1890 which shows Dr. Daniel H. Riggs of Howard University posing next to his carriage near the Smithsonian.
In 1893, the doctor was the defendant in a malpractice lawsuit. The Post reported on the suit on October 13th.
A case of interest to physicians and surgeons is that of Harry B. Nichols vs. Drs. George W. N. Custis and Daniel H. Riggs, now on trial before Justice Cox in circuit court No. 2. Nichols is a boy about eight years of age, and through his father sues the doctors for $20,000 damages for alleged malpractice for failing to set his arm properly when it was broken two years ago.

Dr. Custis cleared himself by proving that after he discovered the nature of the case he declined to treat the boy because he was not a surgeon. The proofs of malpractice against Dr. Riggs do not seem to be very strong so far, and the defendants yesterday moved to take the case from the jury. Messrs. E. H. Thomas and John Ridout are attorneys for the defendants, while Rudolph Claughton appears for the plaintiff.
Dr. Riggs lived at 1410 11th St. NW with his young daughter Kathryn. Below is the address today on Google Street View.