The title of this article caught my eye: "Josh Gibson Held in D.C. for Mental Observation." If you're a baseball fan, you know that Josh Gibson was probably one of the greatest and most feared hitters who ever lived.
Unfortunately for Gibson, he was a tragic figure with personal problems that plagued him through his short life. He died in 1947 at the age of 35, just three months before Jackie Robinson broke baseball's color barrier.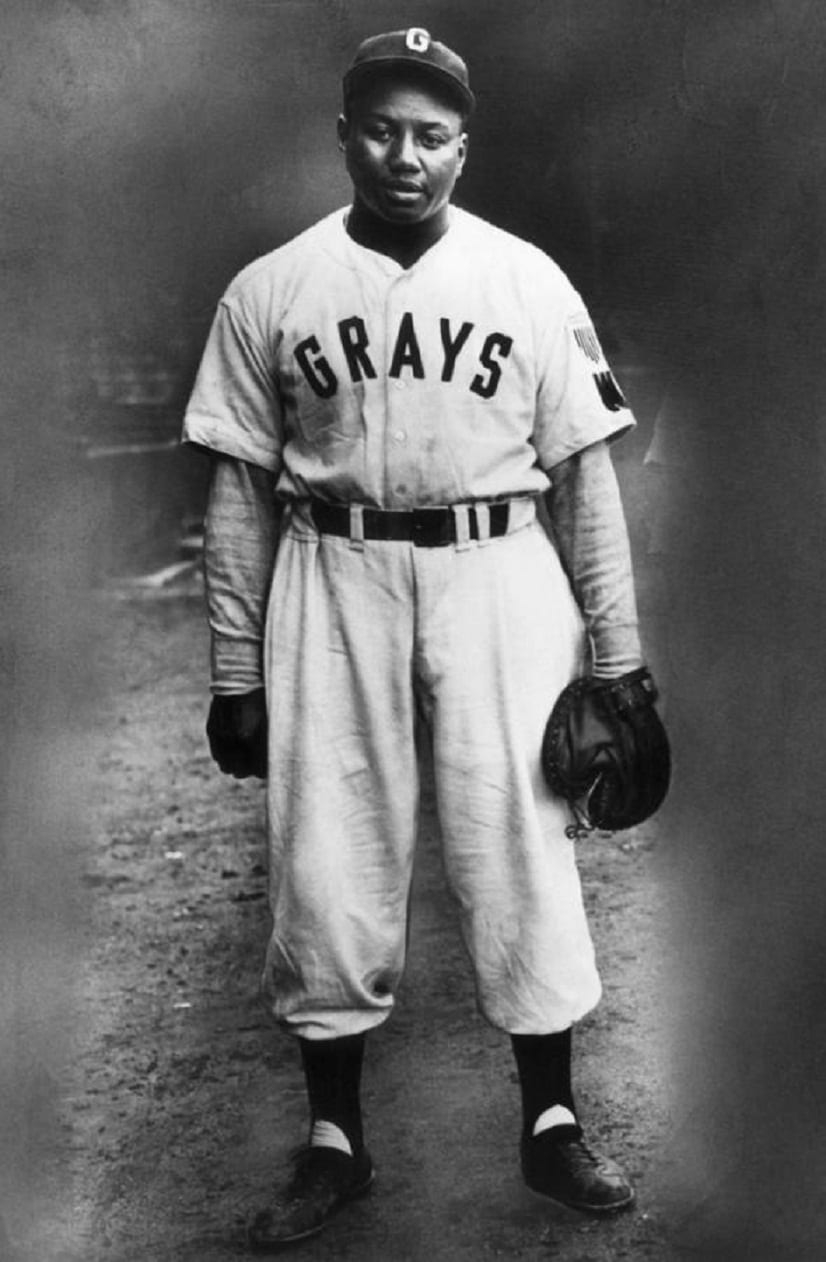 The article in the Afro-American was published on June 3rd, 1944, in the middle of Gibson's season.
Joshua (Josh) Gibson, brilliant catcher of the Homestead Grays baseball team and considered by many to be qualified for big-league competition, is confined at Gallinger Hospital here under mental observation. Gibson was taken into custody Saturday night by police, who lodged a disorderly conduct charge against him. Although he had allegedly been drinking prior to his arrest, police declared he was not intoxicated to the point of making trouble. His actions, however, indicated that he was suffering from a mental condition.

Gibson was transferred to the hospital late Saturday night and was still being held there Tuesday.

Rufus (Sonnyman) Jackson, president of the Grays, and S. H. Posey, road secretary of the club, were advised of his whereabouts on Sunday morning when they arrived with the team from Philadelphia where the Grays were to have played a game Saturday.

Gibson was under suspension from the club for breaking training. Having refused to abide by club rules with respect to drinking, the star catcher was ordered out of uniform in Baltimore last Wednesday night, just prior to a game at Bugle Field with the Elite Giants of that city.

Jackson, who was accompanying the club, had police remove Gibson from the field, where his actions were disconcerting the other players. After the game, the president ordered Gibson to board a train for Pittsburgh but the player declined to do so. Instead, he came to Washington, where he has several friends.

He was in Washington Thursday night when the Grays met the Philadelphia Stars, but he was not in uniform. When the club left after the game for Boston, where a game was scheduled for the following night, Friday, Gibson remained in the city.

Gibson has been under close scrutiny of Gray officials for more than a year. He was placed in an institution in Pittsburgh at the height of the 1943 season but was later released.

Officials and players alike say they felt that he would be cured of the threatened mental disorder if he could be persuaded to stop drinking. But he has failed, thus far, they say, to refrain from the habit.

Meanwhile, Gibson's behavior is said to have bordered on violence on occasion, so much so that none of the players is willing to room with him. All say they are afraid he may harm them during one of his disturbed moments.

In seeking an explanation, the AFRO was told that Gibson's domestic affairs have much to do with the trouble. They opine that a stormy private life has been the cause of a great deal of worry on his part.

Gibson is 33 years old. He has long been regarded the peer of colored catchers and the most feared batter in either the Negro National or Negro American league.

Walter Johnson, formerly of the Washington Senators of the American (major) League and one of the all-time pitching greats, called him "one of the game's greatest catchers" three years ago. Similar tribute has been paid Gibson by Dizzy Dean, Clark Griffith and Frankie Frisch.
Gibson was a man of immense athletic talent who was legendary on the field, but had such a terribly tragic life. He was diagnosed with a brain tumor the year before this incident after falling into a coma. He refused any surgical treatment and lived the final four years of his life with debilitating headaches, the likes of which, I'm sure, led to his increased dependence on drinking.
He had a stroke at the early age of 35 years old. Sadly, he never got to see Jackie Robinson break the color barrier in the Major Leagues in 1947.