Walter Johnson was born in 1887 in Humboldt, Kansas. Nicknamed "The Big Train", he played 21 years for the Washington Senators in Griffith Stadium. One of the best pitchers in the history of baseball, he was inducted into the Hall of Fame as part of the inaugural class in 1936. He is the only pitcher in major league history to record over 400 wins and strike out over 3,500 batters.
He married Hazel Lee Roberts, daughter of Nevada congressman Edwin Roberts in 1914 at an apartment in Columbia Heights. Together, they had five children, living their entire marriage Washington and Maryland. Hazel tragically died in 1930 from heat stroke related issues. Walter died in 1946.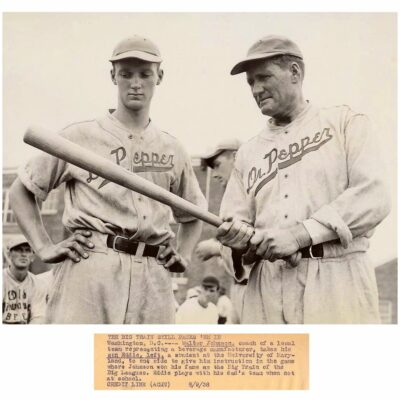 We found an interesting article about one of our Washington heros, Major League Baseball Hall of Famer, Walter Johnson. We've written quite a number of pieces about his baseball exploits over the years, as well as an interesting piece about...