Walter Johnson was born in 1887 in Humboldt, Kansas. Nicknamed "The Big Train", he played 21 years for the Washington Senators in Griffith Stadium. One of the best pitchers in the history of baseball, he was inducted into the Hall of Fame as part of the inaugural class in 1936. He is the only pitcher in major league history to record over 400 wins and strike out over 3,500 batters.
He married Hazel Lee Roberts, daughter of Nevada congressman Edwin Roberts in 1914 at an apartment in Columbia Heights. Together, they had five children, living their entire marriage Washington and Maryland. Hazel tragically died in 1930 from heat stroke related issues. Walter died in 1946.
We found an interesting article about one of our Washington heros, Major League Baseball Hall of Famer, Walter Johnson. We've written quite a number of pieces about his baseball exploits over the years, as well as...
Here is a rare photo that we haven't yet come across. We found it at the Detroit Public Library, of all places. Make sure you read the story about how Gabby Street was the only person...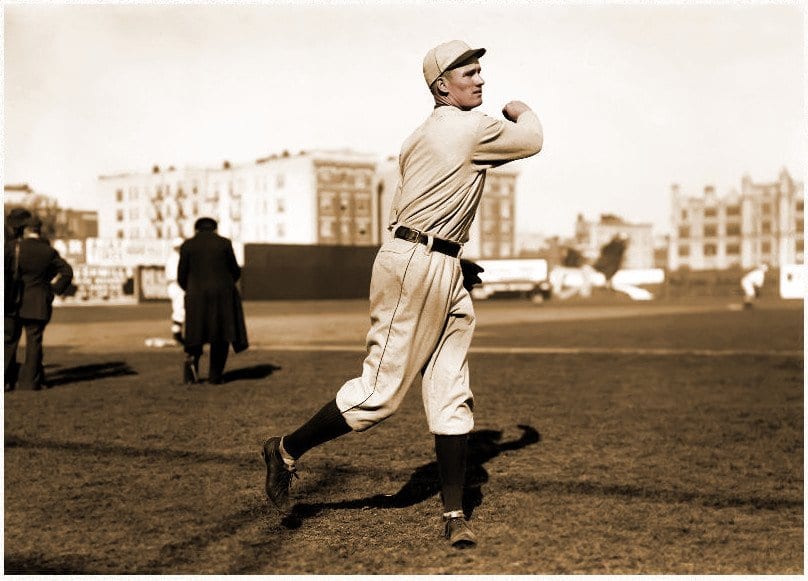 Walter Johnson is one of the greatest pitchers of all time, and on May 15, 1918, he delivered a performance that stood out from any of his other games. He pitched a total of 18 innings...
We found this great composite of photos summarizing the opening game for the Washington Senators against the New York Yankees at Griffith Stadium, on April 22, 1925 – 89 years ago last week! This was the...
It's been extremely difficult for me to track down any audio recording of the greatest pitcher of all time, Walter Johnson. We have written so much about him, and yet, we have no idea what is...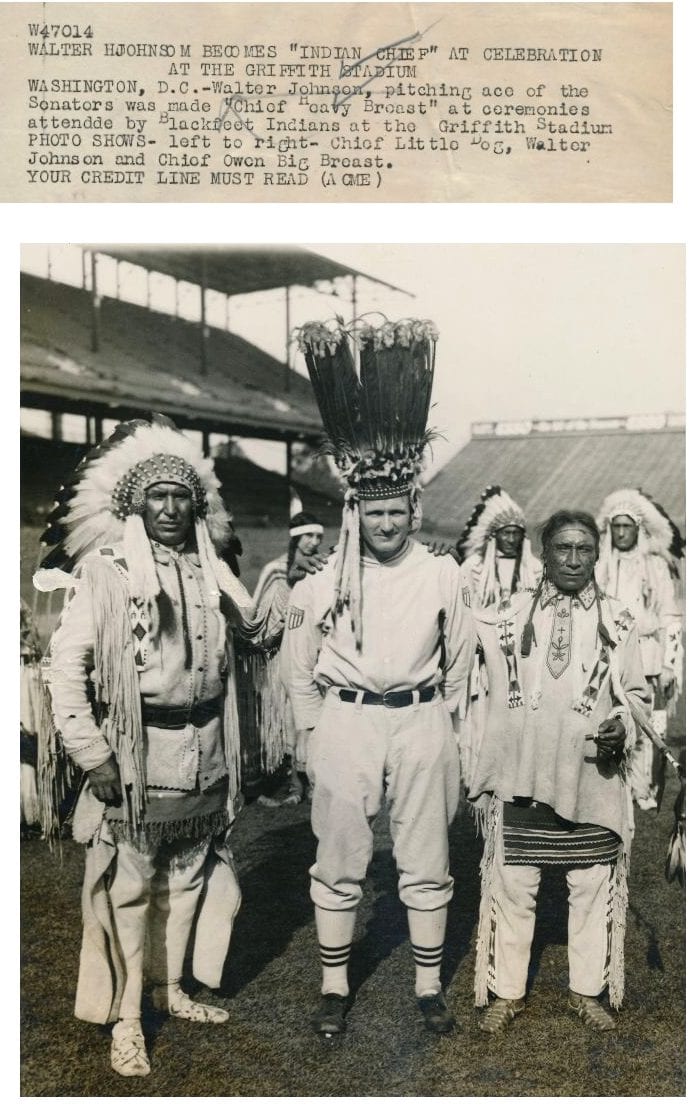 In light of the ongoing debate about the Redskins, this is either very apropos or very inappropriate. I guess it depends on which side of the debate you fall. Nevertheless, this is a photo sent in...
This is cool. We dug up a really rare U.S. Census record from 1900 showing the Johnson family of Humbolt, Kansas. Their 12-year-old boy would eventually grow up to be on of the greatest pitchers in...
Source: Library of Congress Hazel Johnson (née Hazel Lee Roberts) was only 36 years old when she succumbed to heatstroke on August 1st, 1930. It was such a tragic death for the wife of Washington great...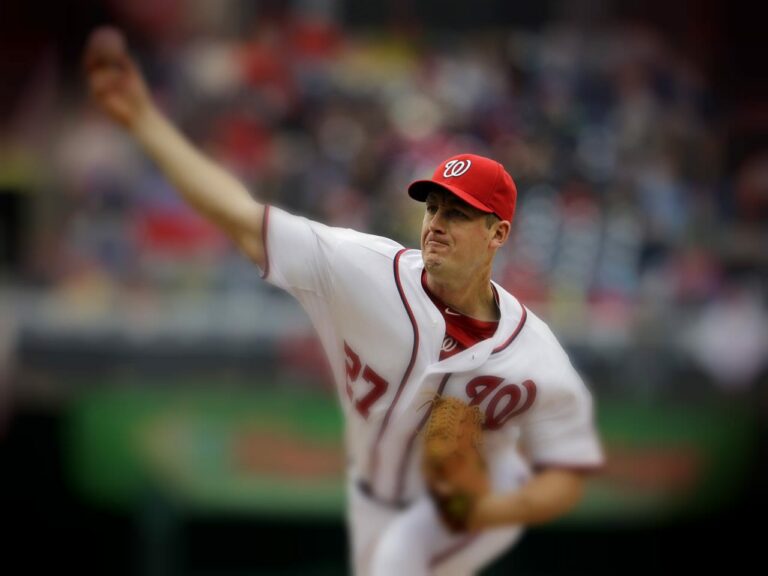 Jordan Zimmermann's stunning 1-0 one-hit victory over the Cincinnati Reds Friday night quite possibly was the best pitching performance for the Nationals since baseball returned to Washington in 2005. Zimmermann, however, would have to hurl five...
Here is a very different photo of the "Big Train" in April 1939. He is looking at a box of baseballs, autographed by six presidents. These are baseballs that were thrown out as the first pitch...