Talk about serious road rage … OMG, this would suck. Just be glad you're not facing this carmageddon today. And don't complain if there's a 12 minute wait at Rosslyn for the Orange Line. You don't have to deal with this disaster (or maybe you did 38 years ago).
Washington residents and those in the suburbs had a rough time in May of 1974 thanks to a Metrobus strike (remember, Metro didn't open until 1976 … but they probably would have also been on strike).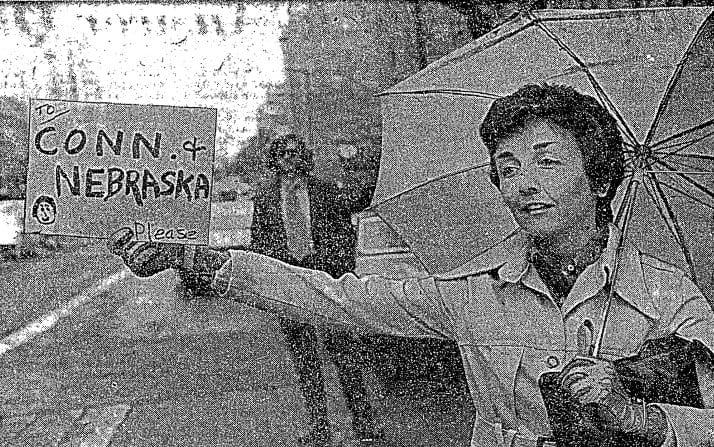 Thursday, May 2nd was the first day the union members walked off the job. The strike was caused by a dispute over the terms for continuing the cost-of-living adjustments the union had negotiated with Metro and the previous contract expired Tuesday morning. Metro had recently only come into being as an organization and had taken over the former D.C. Transit System in 1974, consolidating control of the public transportation system for the District in preparation for the new subway system. John A. Robertie, the deputy general counsel of Metro, was pushing to shrink the cost-of-living adjustments to control their budget.
On Thursday, a quarter of a million extra commuters were forced to commute using their personal vehicles, creating an epic traffic jam, clogging all local roads between Capitol Hill and the White House. Commuters had no places to park, so they'd leave their cars in bus lanes, on sidewalks or on the grass.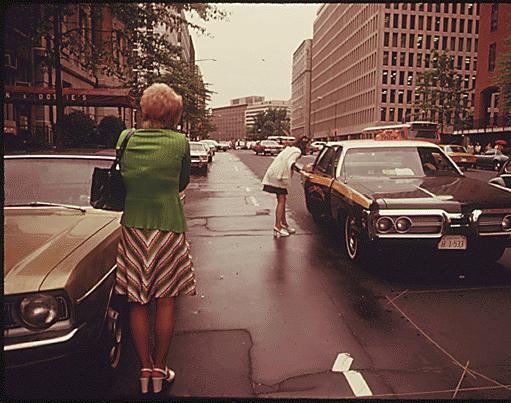 In an attempt to soften the impact, the federal and D.C. governments released employees an hour early (which was horribly unsuccessful at mitigating the impending traffic disaster). Workers who were "unavoidably late for work" were excused due to the extenuating circumstances. One poor driver commented that it took him 48 minutes to drive from one side of Dupont Circle to the other.
The Washington Post had a lengthy article covering the strike, and mentioned one minor benefit for local businesses. City bars and restaurants were overflowing during happy hour as workers attempted to both wait out the traffic jam and calm their nerves with a couple drinks before hitting the road. Sounds like both an excellent and horrible idea. Downtown bars, notably in the Southwest area, did a rush buiness [sic] as some commuters decided to sit out the jams in comfort. Poor citizens of 1974 … you knew nothing of teleworking.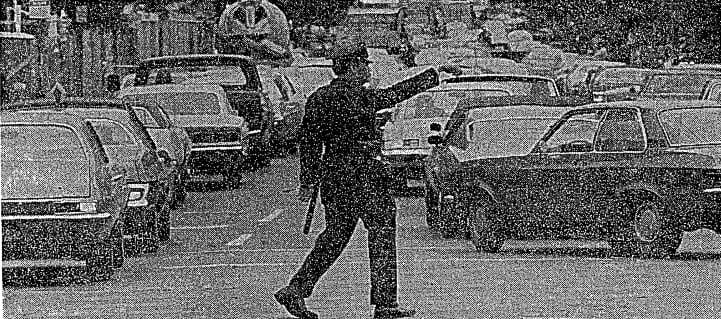 This was the first strike paralyzing Washington city transportation since a 52-day walkout by the same union in 1955. Luckily, I live reasonably close enough that I can walk to just about anywhere I need to go. I would be so pissed if this happened today. I get frustrated every time I hit the metro platform and it says: 15 minutes. Ugh … and I'm at one of the stops without cell signal.
The strike had come to a close by Tuesday, May 7th after Metro and the union agreed to a new contract. But, the three workdays that were impacted by this transit strike were evidently horrible … except for District bars at happy hour.
After looking the these photo, I will no longer complain about waiting 15 minutes for Metro.