This photo was taken just a couple of months before the attack on Pearl Harbor launched the country into World War Two.
The alley was located between first and second streets NE and B and C streets NE. The image below has your looking west towards the Russell Senate Office Building.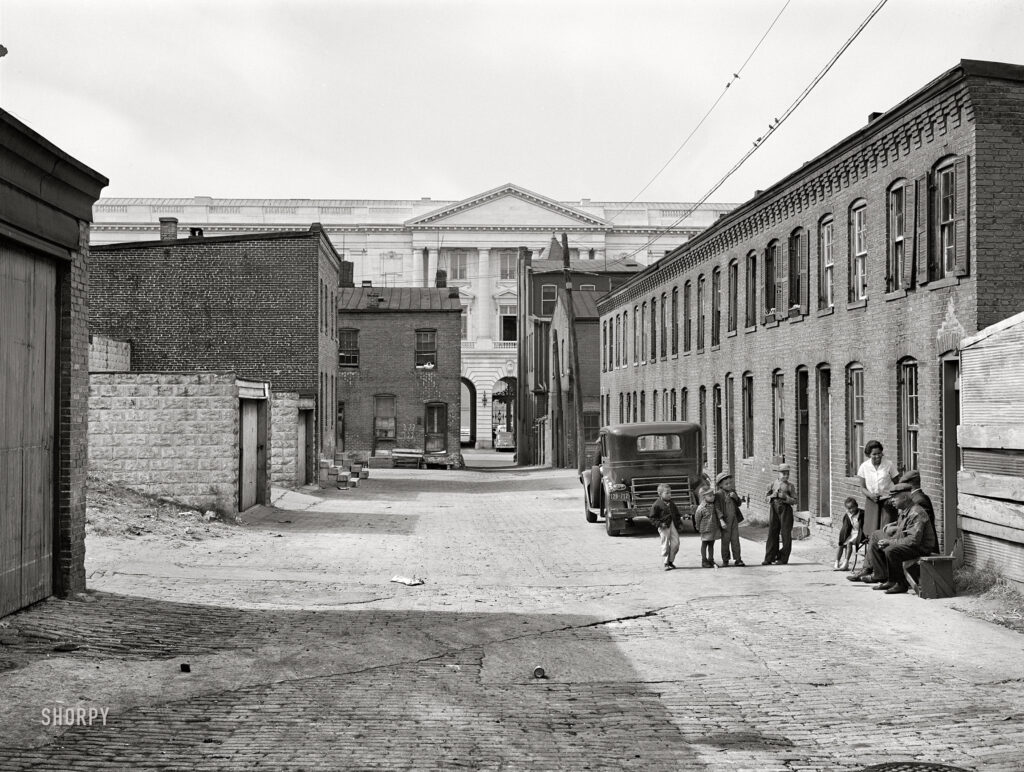 Below is a map of the area from 1919. The alley is located in square 725.