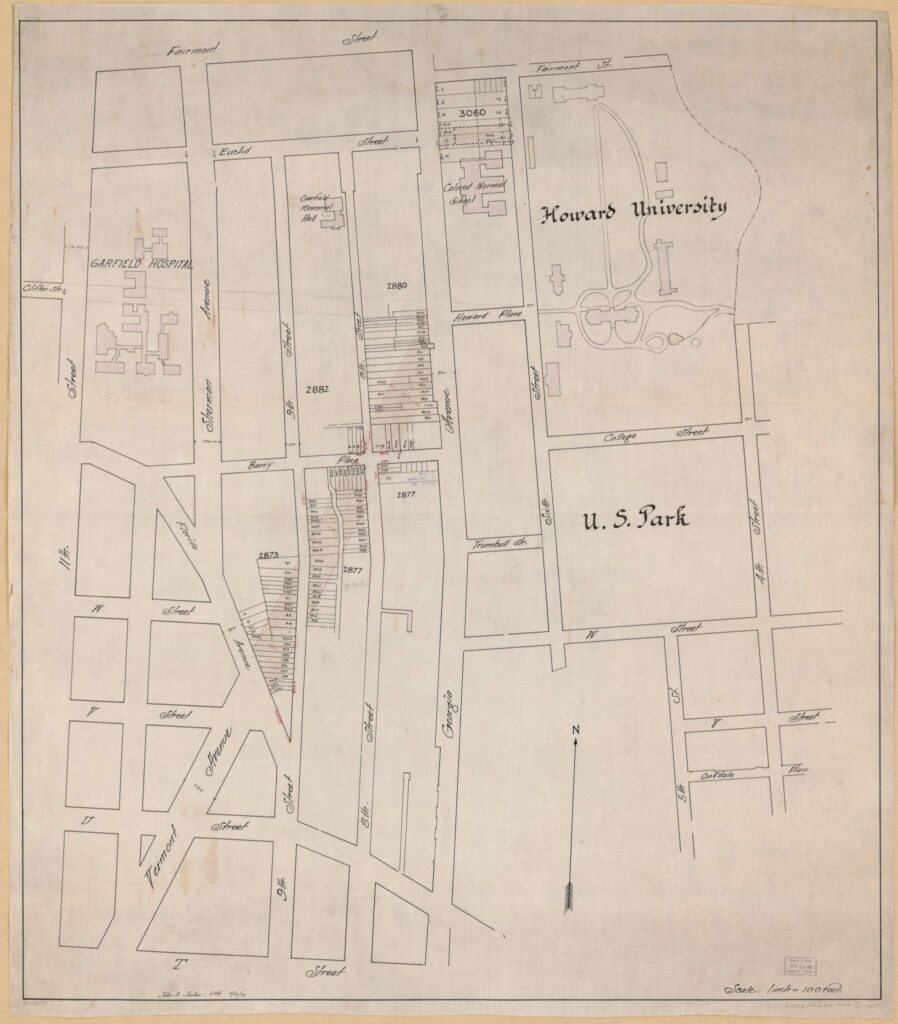 Check this out. Here's a map of something that didn't happen. Howard University proposed extending Vermont Ave. from Florida Ave. to Georgia Ave. back in 1919. Source: Library of Congress Here's that same intersection today on...
Well, you might not know this, but there really was a Mr. LeDroit … sort of. LeDroit Park was established as one of the first suburbs of Washington, D.C. That's kind of hard to believe right,...
Check out this cool photo of Howard University's football team in 1904. GoDCer Andy sent this in after checking out this cool post about Georgetown Prep's basketball team. St. John's College is now St. John's College...
It's that time of year, again. Commencement speakers address graduating college and university classes, and inevitably their speeches are ranked, assessed, complimented, and criticized. This year, both NPR and Vox.com have compiled the best commencement speeches ever....
Check out this great old advertisement that we dug up in The Washington Times from September 7th, 1919. Source: Library of Congress
Here's a cool photo that we found on Tumblr. This is Howard University's Women's Athletic Day in 1949. Source: Vintage Black Beauties
Here are two great old photos of Howard University's Old Main Building.
The site of so many wonderful baseball and football memories, Griffith Stadium, had its life ended by the brutal swings of a wrecking ball in 1965. The hapless doormat of the American League, the Washington Senators...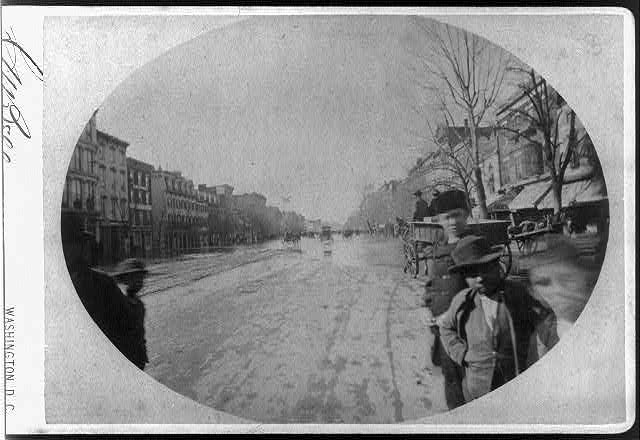 This is a guest post by John (from The Lion of Anacostia), cross-posted here. For black newspaper boys holding their street corners throughout downtown Washington, on Thursday January 13, 1870 there was a new paper to hawk, a paper uniquely...
This is a guest post by John (from The Lion of Anacostia), cross-posted here. Forget what you've heard, or rather haven't heard or yet read. Frederick Douglass was a Howard Universityman through and through. Douglass was not just a lion, he was a Bison....