Photos of yesterday, featuring regular people and regular places.
This lovely painting shows Georgetown in the distance as it looked in 1855. Source: Library of Congress
This lovely old image shows the site of the National Archives early in the construction process. It was taken on July 1st, 1932.
This lovely old photo was taken in 1941. You're looking at the old terminal (then the only terminal) at National Airport in Arlington, Virginia.
Okay GoDCers! This is a photo shared by a fellow reader Eric. He sent it in quite a while ago, so I'm a bit late on sharing this with the group. But, I promised to crowd-source...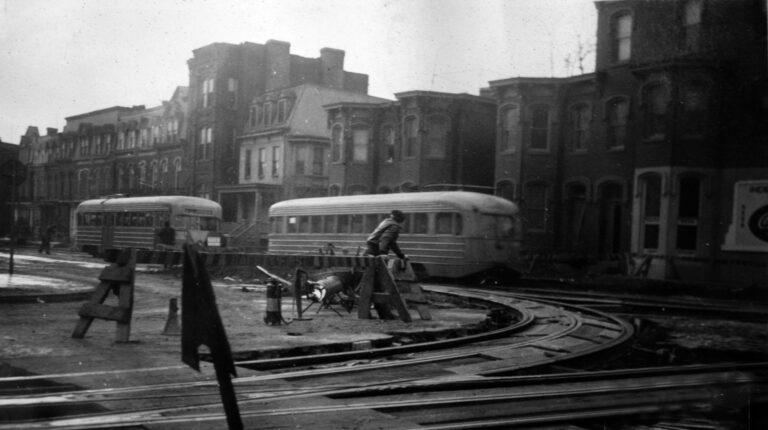 Take a look at the building below. This is the Federal Aviation Administration's headquarters on Independence Ave. SW. It obviously didn't always look like this. Now look below at what the block looked like in 1941,...
Can you even believe this photo. This dude is just sitting on what appears to be a low stone wall on the south side of the White House. This would be E St. today and if...
This photo was posted by the National Archives and labeled as "negro laborers, near coal wharf." This beautiful old photo shows the faces of regular African-Americans in the 1860s, living and working around Alexandria. Photos like...
Here's a great old photo of Washington back in the 1920s. You're looking down 11th St. NW from L St. Source: National Archives And here is what it looks like today on Google Street View. You...
We've looked for a high resolution image of Griffith Stadium for quite some time. We finally dug one up at the National Archives. Check it out below. Source: National Archives Here's another great one we found.
This is an aerial image of the Willard Hotel undergoing major renovations in the 1980s. Source: Library of Congress