We love this old photo showing Union Station back in 1914. You're looking at a familiar line of taxis waiting for passengers. Source: Library of Congress
This old photo shows the tracks near Union Station in 1920. Source: Flickr
This is a terrific photo that we dug up on Flickr. It shows Union Station under construction in the early 1900s. We also cross-posted this on Cool Old Photos. Source: Rob Ketcherside
Wow, this is such a cool old photo from the 1920s. Source: Library of Congress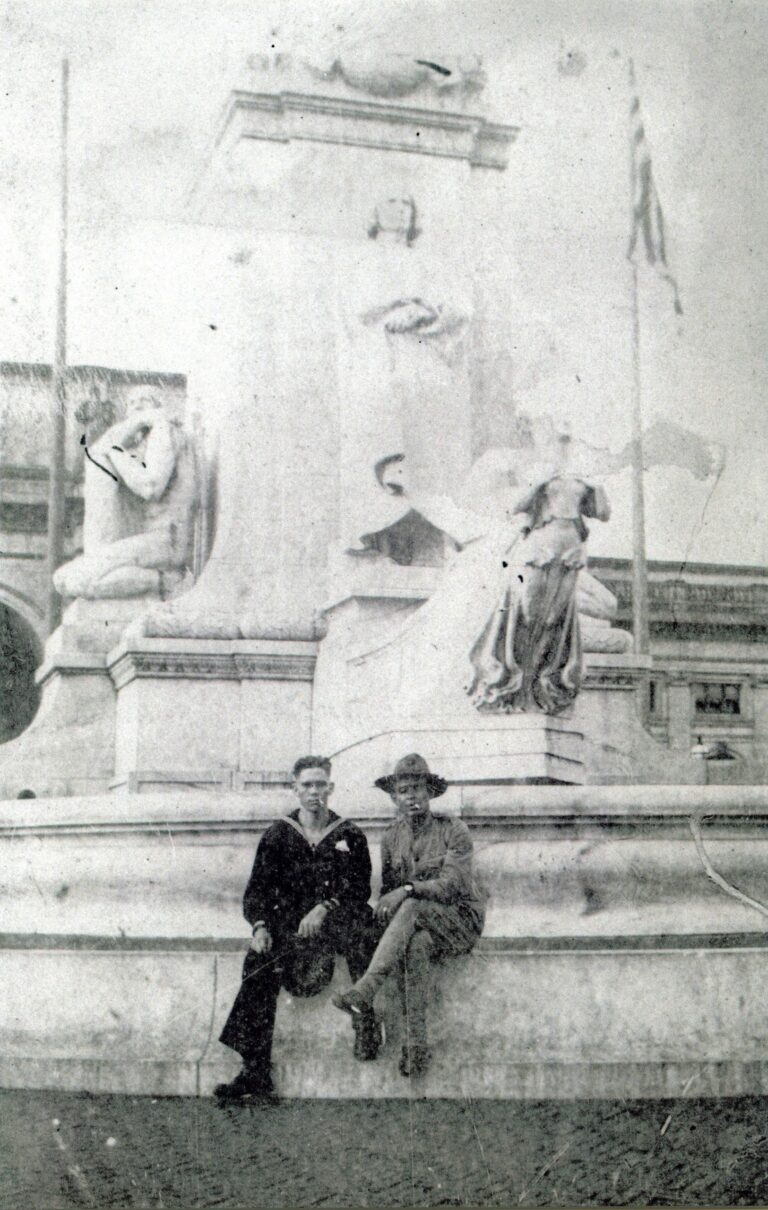 Here's another great photo send in by GoDCer Michael. These two marines are sitting in front of Union Station, on the Columbus Statue as they await getting shipped out for World War I.
This is an old photo of Union Station around 1920, with two streetcars sitting in front. Source: Library of Congress
Way back 100ish years ago, women would wait for their train in a separate waiting room at Union Station. Below is a photo of that ladies' waiting room … which looks extremely sparse. This photo is...
Check out this photo of Union Station being rehabilitated. Thankfully they saved it instead of knocking it down like they did so many other beautiful old buildings back then (i.e., look at everything in L'Enfant -…...
This is some cool old stock footage of the interior at Union Station. Source: Archive.org Don't forget to check out this great photo of the station in 1963.
What a cool old photo of Union Station (here's another amazing photo). This was taken by Thomas O'Halloran on August 14, 1963. For some historical context, on August 8th, the Great Train Robbery took place in...