A fascinating photo from 1922 shows a bustling intersection of 9th and G Streets in Washington, D.C. The photo, which was taken by John Vachon, a documentary photographer who worked for the Farm Security Administration, shows a variety of cars, pedestrians, and businesses.
The most striking feature of the photo is the Moore's Rialto theater, which is clearly visible in the background. The theater was a popular vaudeville and movie theater in its day, and it featured many famous performers, including Al Jolson, Will Rogers, and Bob Hope. The theater was demolished in 1967.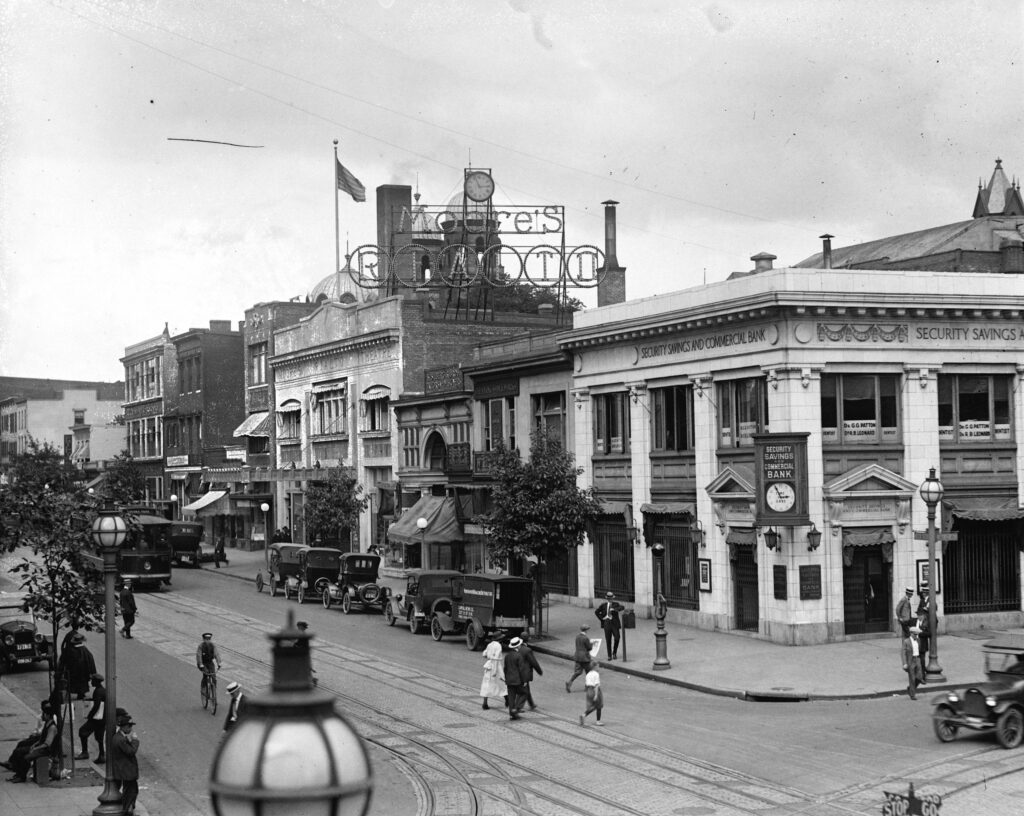 And here's the map of the block from 1919. You can clearly see the bank and the theatre. This is the part of the block where Zaytinya sits today.