The McCrory disaster is a somber reminder of the devastating impact of industrial accidents. On November 21, 1929, a boiler explosion in the basement of the McCrory five-and-dime store on Seventh Street N.W. in Washington, D.C. killed six people and injured dozens more. The explosion demolished the ground floor and ignited a fire, creating a chaotic scene that left many in shock.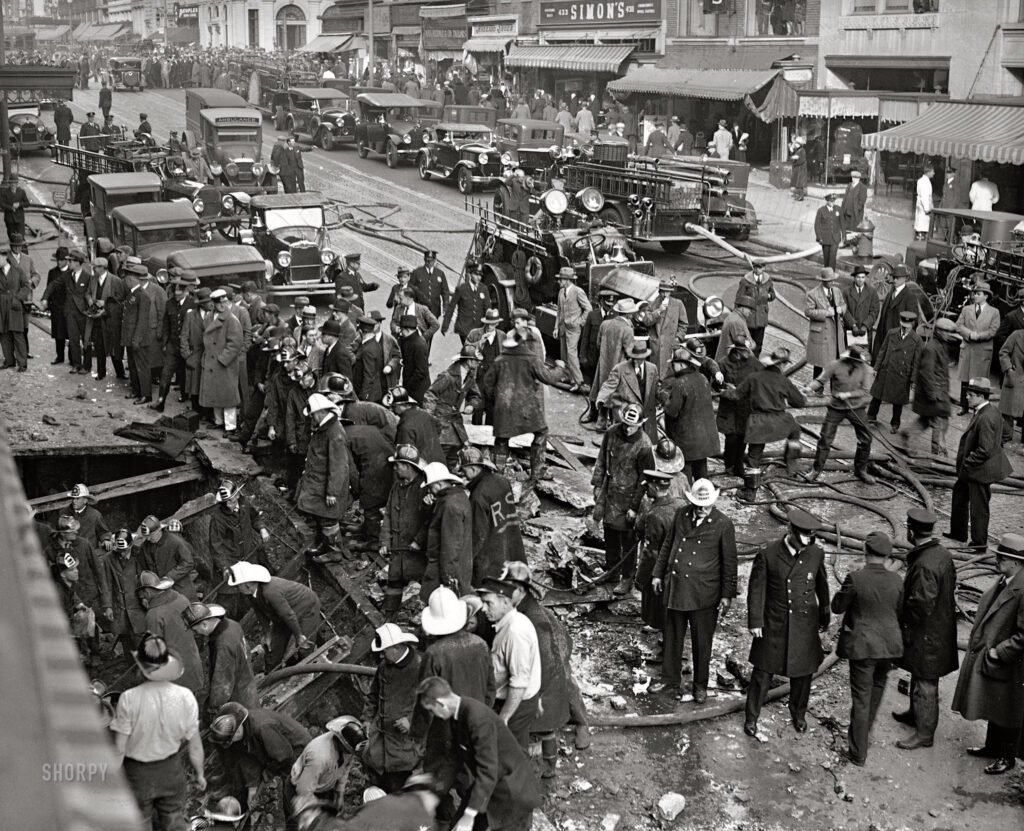 At the time of the incident, boiler systems were commonly used in commercial and industrial settings, and accidents like the one at McCrory were all too common. The lack of proper maintenance, inspection, and regulation contributed to the dangerous working conditions that ultimately led to this tragedy.
The legacy of the McCrory disaster lives on as a reminder of the importance of workplace safety. Since then, strict regulations and safety standards have been implemented to protect workers and the public from harm. Today, workplace safety remains a top priority, and incidents like the one at McCrory serve as a reminder of the ongoing need to remain vigilant and committed to upholding high standards of safety and prevention.
Read a longer story about the disaster which we wrote years ago.