This shows a snowy street in D.C. back in the early 1890s. You're looking at Maryland Ave. Southwest near 7th St. Source: D.C. Library
Below is a great old photo of Southwest D.C. from 1899, showing the aftermath of the 1899 blizzard. You're looking up 6th St. SW towards the old B&O railroad station at 6th and B St. NW...
A herdic cab is a type of horse-drawn carriage, used as an omnibus, invented by Peter Herdic of Williamsport, Lycoming County, Pennsylvania in 1881.
This map is so fascinating, showing Tennallytown (i.e., Tenleytown today) and Reno (long-since razed). It was done by G.M. Hopkins & Co. in 1894. Make sure you click on it for a larger version to examine...
This terrific old map of Washington by Rand McNally is from 1898. Source: Library of Congress
Better known back then as the State, War, and Navy Building… This is a lovely old image of the historic and beautiful building. Click on it for a larger version. Source: Library of Congress
You have to see the details in this image. Click on it for more to see what a D.C. streetcar looked like well over 100 years ago. Source: Library of Congress
Now this is a unique post for you. We came across a fascinating directory from the 53rd Congress (i.e., from 1893 to 1895 during Grover Cleveland's second term in the White House). We wanted to do...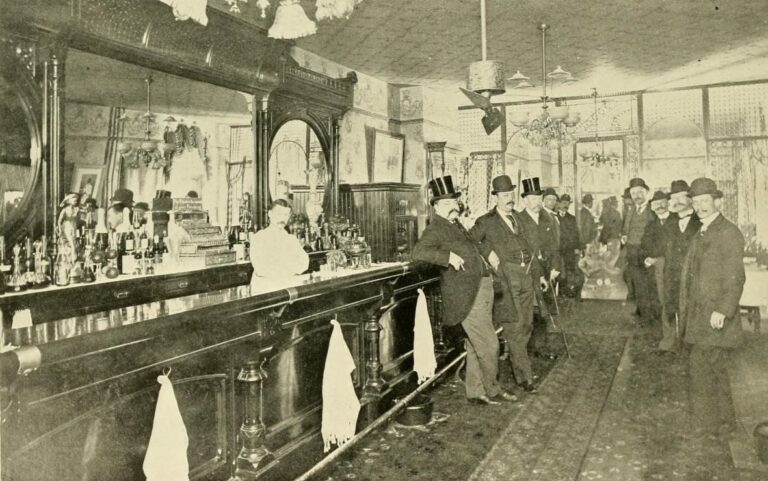 Let's do a little lost history again and dig into the old saloon history of our city. We found a great photo of an old saloon called Warwick's, formerly located at 13th and Penn. Take a...
Wonder what Washington DC diagonal roads are named after? Here's the history of DC's street names including states, letters, and numbers.